Bishop Appeals for Prayer After Attacks on Muslims Leads to State of Emergency
The senior Anglican bishop in Sri Lanka, Dhiloraj Canagasabey, has spoken out against an outbreak of violence targeting the Muslim communities in Amapara and Digana in the central district of Kandy. At least two people were killed and 232 homes destroyed in riots sparked by the death of a Sinhala Buddhist man. Mosques and shops have been set alight by rioters. The government has deployed a military task force to guard mosques and protect Muslims attending prayer services. The Bishop of Colombo, Dhiloraj Canagasabey, Presiding Bishop of the Church of Ceylon, has appealed for calm. And, in a message to Anglican Communion leaders, he wrote: "Please pray for us".
---
International Gathering of Evangelists and Missioners Issues Global Call to Discipleship
Participants at the World Council of Churches' Conference on World Mission and Evangelism (CWME) have issued a "Call to Discipleship". The call came in a statement from more than 1,000 people, all of whom are engaged in mission and evangelism in different Christian traditions across the world, who had gathered in Arusha, Tanzania, for the conference. "Despite some glimmers of hope, we had to reckon with death-dealing forces that are shaking the world order and inflicting suffering on many," the statement reads. "We observed the shocking accumulation of wealth due to one global financial system, which enriches few and impoverishes many."
---

New Zealand Anglican Bishops Speak out Against Moves to Legalize Euthanasia
Eight Anglican bishops have called for a halt to the End of Life Choice Bill, which proposes legalizing medically-assisted suicide and euthanasia in Aotearoa, New Zealand. In their submission to the Justice Select Committee on the End of Life Choice Bill this week, the bishops recommended no change to existing laws, and called for more funding of palliative care and counselling support for patients and their [family].
Rather than introducing assisted dying as proposed in the Bill, the bishops believe their government should ensure New Zealanders have access to the best quality palliative and psycho-social care when faced with terminal illness. They cite Australian doctor Karen Hitchcock who in her 12 years of work in large public hospitals has often heard patients express a wish to die, but says the cause of that desire is seldom physical pain,
---
Female Theologians in Pakistan say "Women are Being Dominated and De-Womanised"
A group of female theologians from different churches in Pakistan have gathered to discuss equal opportunities for men and women to participate in mission and witness. The national consultation on "Women Doing Theology" brought together 33 female theologians from a range of Christian groups, including the Church of Pakistan, last week in Lahore. Addressing the question "what it means by 'doing theology in Asian Context, especially in Pakistan', the participants said that "men and women are equals before God, both bearing the image of God."
---
Millions of Christians Around the World Pray for South Sudan & Democratic Republic of Congo
Christians across the world from many denominations are praying today (Friday) for peace in South Sudan and the Democratic Republic of Congo following an invitation from Pope Francis, supported by Anglican and other Christian leaders. The need for prayer was highlighted by investigators from the UN's Human Rights Council, who said today that they had "identified more than 40 senior military officials who may bear individual responsibility for war crimes and crimes against humanity in South Sudan." Meanwhile, the UN Children's Fund, Unicef, reports that "at least 1.3 million people, including more than 800,000 children, have been displaced by inter-ethnic violence and clashes between the regular army, militia and armed groups in . . . in the eastern Democratic Republic of the Congo", making the DRC "home to one of the largest displacement crises in the world for children."
---

Archbishop-Elect Maimbo Mndolwa's 2020 Vision for Reviving God's Work in Tanzania
The next Primate of the Anglican Church of Tanzania, Archbishop-elect Maimbo Mndolwa, is to consult widely with the bishops and lay leaders of the province as it prepares for its half-century anniversary in 2020. The province was created in 1970, when the then-Province of East Africa gave birth to the Provinces of Kenya and Tanzania. After his enthronement on 20 May, Bishop Maimbo will visit the bishops and diocesan leaders as he prepares a new strategy to "revive God's work" in Tanzania.
---
Dublin's "Sanctuary Cathedral" Provides new Home for Asylum Seekers' Food Campaign
An organization that campaigns for an end to rules that prevents asylum seekers in Ireland cooking their own food has found a new home in Dublin's Christ Church Cathedral. Christ Church was designated as Ireland's first Cathedral of Sanctuary at a launch dinner on Friday to mark Our Table's new home. Under Ireland's Direct Provision system, asylum seekers are not allowed to work or cook and are forced to "eat food prepared at set times on an industrial scale by companies profiting from the system," Our Table said. An Our Table café will operate at the cathedral every Thursday, Friday and Saturday.
---

Young Polynesian Anglicans put Disaster Training into Action as Cyclone Gita his Tonga
As Cyclone Gita headed towards Tonga last weekend, a group of young Anglicans gathered at All Saints Church in Fasi, Nuku'alofa to prepare their response. They had received training in geographic information systems – or GIS – and knew how to use it to carry out Community Integrated Vulnerability Assessments to work out who would be most at risk from the impending winds. They had identified 22 homes in their neighborhood which were least likely to ride out Cyclone Gita's winds or which sat in the most flood-prone areas.
---

Malaysian Ecumenical Umbrella Group Calls for Release of Pastor Raymond Koh
The umbrella ecumenical group in Malaysia has called for the release of Pastor Raymond Koh, who was violently abducted from the streets of Petaling Jaya, near Kuala Lumpur, one year ago today (13 February 2017). Writing ahead of today's first anniversary, the Roman Catholic Archbishop of Kuala Lumpur, Julian Leow Beng Kim, in his role as chairman of the Christian Federation of Malaysia's executive committee, urged churches and Christians "to continue to look to God in prayer and to seek a closure to this dastardly act on a servant of God."
---
Church Aids Relief Effort After 6.4 Magnitude Earthquake Strikes Taiwan's Hualien County
Rescue efforts following the Magnitude 6.4 earthquake which struck the eastern Taiwanese county of Hualien last week have been called off, with a confirmed death toll of 17. A further 291 have been injured and many hundreds have been evacuated from their homes. Four high-rise buildings have collapsed and there has been "much damage to local infrastructure and buildings", the Bishop of Taiwan, David Lai, has said. St Luke's Church in Hualien suffered damaged – including the destruction of its glass altar table. The church, like many in Taiwan, is at the base of a high-building with apartments above it. It is not one of those to have suffered structural damage.
---

Ballina Churches Unite with Big Blue Bus for Western Ireland Mobile Mission
The Anglican, Roman Catholic, Presbyterian and Methodist churches in the western Irish town of Ballina have joined forces with Church Army to take their mission on the road – with a Big Blue Bus. The churches will use it to travel to housing estates around Ballina to deliver social outreach and mission activities.
---
Archbishop Urges Reduction in Water Usage as Cape Town Taps Set to be Turned Off
Water taps in Cape Town could be switched off on 16 April unless efforts to reduce usage are achieved. City officials have dubbed the date "Day Zero", and warned that residents would be limited to a daily allowance of 25 litres, which they would have to collect from one of 200 collection points if the taps are switched off. To avoid it, residents have been told that they must limit their water usage to 50 litres a day in order to deal with a sustained water crisis.
The Archbishop of Cape Town, Thabo Makgoba, said that he believes the switch-off can be avoided. And he is urging residents to sustain their reduced usage going forward. "I have so much hope, he told a Water (In)Justice conference on Saturday, the Weekend Argus reports.
---

Ecumenical Council Condemn Attacks on Churches in Malaysia
The Council of Churches of Malaysia (CCM), the ecumenical body which includes the Province of South East Asia dioceses of Kuching, Sabah and West Malaysia, has spoken out following two recent attacks on churches. Three churchgoers were injured shortly after midnight on 1 January when a "water bomb" made from modified fragments of fireworks exploded in front of the Luther Centre in Petaling Jaya, to the west of capital Kuala Lumpur. A week later, a petrol bomb was thrown at a Methodist Church in Kota Bahru, on the north-east of the peninsula.
---
Bishop Launches TV Commercial in Support of Exiled South Sudanese School Students
The Assistant Bishop of Melbourne has produced a television commercial urging people to give South Sudanese exiles a "safe start" to the school year. Within the Australian state of Victoria, there has been recent high profile political and media commentary about "gangs" of young Africans, and this has resulted in discrimination towards and fear of the community. The video says that many South Sudanese children in the state are frightened, and urges people to "give them a wave and a smile and make them feel welcome."
---
Archbishop of Cape Town's Tribute to Anti-Apartheid Hero and Trumpeter Hugh Masekela
The Archbishop of Cape Town, Thabo Makgoba, has paid tribute to the legendary trumpeter and anti-apartheid campaigner Hugh Masekela, who died on January 23rd at the age of 78. He was described in one obituary as "one of the world's finest and most distinctive horn players, whose performing on trumpet and flugelhorn mixed jazz with South African styles and music from across the African continent and diaspora." But he will also be remembered his 30-year campaign against apartheid during his exile from South Africa.
---
Brazil Takes "Decisive Steps Towards Gender Equality" with Election of its First Female Bishop
The Anglican Episcopal Church of Brazil – the Igreja Episcopal Anglicana do Brasil (IEAB) – has elected its first female bishop, some 34 years after the province first paved the way for women to serve in all three orders of ministry. The Revd Canon Marinez Santos Bassotto was elected on Saturday (20 January) as the next Bishop of the Diocese of Amazon during a meeting at Belém, in the northern Brazillian state of Pará. She will succeed Bishop Saulo Mauricio de Barros, who retired last November. The province was one of the first in the Anglican Communion to official open the episcopate to women in 1983. Its first female deacon and priest was ordained in 1985.
---

Six Decades After it Closed, a Bristol Church Will Re-open as Youth Mission Resource Centre
A church in the centre of the west of England port city of Bristol is to re-open 65 years after it was closed. Once it re-opens in the Autumn, St Nicholas' Church will focus on engaging with young people who don't currently go to church, and will act as what the diocese is calling a "Resourcing Church", serving the wider city and assisting future church plants. It will be led by the Revd Toby Flint, currently the Lead Pastor at London's Holy Trinity Brompton, home of the Alpha Course and a significant participant in church plants.
Bristol is a young city – some 60 per cent of people in the city centre are aged between 15 and 29. "The new church's particular focus will be on younger generations," the Diocese of Bristol said. The diocese has set out three priorities in its vision: making disciples, growing leaders and engaging younger generations. The new St Nicholas will explore those three priorities as well as partnering with other churches and organizations for social action, including looking at ways to tackle homelessness, food poverty and youth unemployment.
---
"Green-ing My Habitat" – Young Angolan Anglicans Commit to Renewing the Earth
More than 100 young people from the diocese of Angola have met to discuss ways of connecting spirituality with practical life issues such as marriage, entrepreneurship and the environment. The discussions took place at the third national conference for young Anglicans at Cuanza Norte from Wednesday (10 January) to Sunday (14 January). Angola is greatly impacted by climate change and deforestation, as well as very high levels of littering, and sessions on the environment were taken up "with great enthusiasm".
---

"Love Like Christ": Presiding Bishop's Pastoral Visit to Post-Hurricane Puerto Rico
Bishop Rafael Morales leaves no impression he is still wading into his job. He had led the Diocese of Puerto Rico a mere two months when Hurricane Maria devastated the island in September, and since then he, his staff and clergy around the diocese have mobilized relief efforts with a determination that earned praise from Michael Curry, the Presiding Bishop of the US-based Episcopal Church, during a two-day visit.
Hurricane Maria was and continues to be an unparalleled catastrophe, Morales said, but he is seizing the opportunity for ministry to his fellow Puerto Ricans.
---
From Believers to Disciples: Bishop of Seoul's New Year Challenge to His Diocese
The Bishop of Seoul, Peter Lee, has used a New Year message to his diocese to encourage Christians to change from believers to disciples. Bishop Peter said that he had chosen "From believers to disciples!" as the motto for his diocese in 2018. "We all have to live a life of disciples," he said. "The Lord calls us and says, 'Follow me!'
In 2016, the Anglican Consultative Council said that it "recognizes the need for every province, diocese and parish in the Anglican Communion to adopt a clear focus on intentional discipleship." It encouraged them to produce resources "to equip and enable the whole church to be effective in making new disciples of Jesus Christ." In addition, it asked the Standing Committee, the Secretary General, and the Anglican Communion Office's mission department to effect a decade-long Season of Intentional Discipleship.
---

Government of Burundi Praises Anglican Church for Tree-Planting Campaign
The Anglican Church of Burundi (EAB) has been awarded a Certificate of Merit from the government's environment ministry for its ongoing tree-planting campaign. Over the past ten years, more than 12 million trees have been planted as part of EAB's commitment to preserve the environment. In December 2016, the EAB revealed it had set a "One Person, One Tree" goal – a five-year commitment to plant a tree for each one of Burundi's 10 million-strong population.
Last month, the EAB revealed that it had so far planted 1.5 million trees on public and community land, with the support of Episcopal Relief & Development (ERD) and Norwegian Church Aid. The announcement was made on Tree Day, which focused on the need to protect forests for sustainable sources of energy.
---

Church of England Unveils £24 Million National Investment in New Churches and Evangelism
The Church of England has announced grants of £24.4 million in the latest tranche of its Renewal and Reform programme funding. The money is being provided by the C of E's Strategic Investment Board, which was created as part of a change in the way national funding from the Church Commissioners is provided to diocese and parishes. Previously, the Commissioners provided support to dioceses on the basis of a national formula. But after a review looking into "Resourcing the Future" of the Church, the Archbishops' Council and the House of Bishops agreed instead that all of the national funding should be distributed for investment in the spiritual and numerical growth of the Church.
---

Teenagers Use Advent Pilgrimage to Take Message of Hope Across Central America
A group of young people from Chimaltenango in Guatemala have undertaken an Advent pilgrimage of the five dioceses that make up the Iglesia Anglicana de la Region Central de America – the Anglican Church in Central America. Led by their parish priest, Father Miguel Salanic, and his wife Roselia, the 14 teenagers visited Costa Rica, El Salvador, Guatemala, Nicaragua and Panama.
During the trip, the youngsters shared a message of unity, and sought to inspire other young people, the clergy and bishops they met. Using drama, the group demonstrated that the love of God is the only safe refuge from the challenges and temptations that young people face today.
---

Anglican Chaplain in Baghdad Honoured as One of Iraq's Personalities of the Year
The Iraqi Ministry of Culture has honoured the Chaplain of St George's Church, Baghdad, the Revd Faiz Jerjes, as one of the country's Distinguished Personalities of the Year for his role in supporting human rights work in the country. Father Jerjes, whose surname is sometimes transliterated Jerjees, has been involved with St George's since 2006. After ordination, he served as curate at the Church, before being licensed as Priest in Charge in January 2015 by the Bishop of Cyprus and the Gulf, Michael Lewis.
---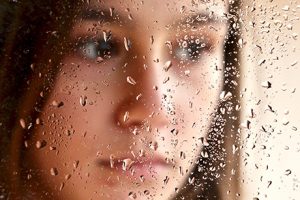 Anglican Women in Malawi Receive Training to Tackle Gender Based Violence
Women in Malawi have been urged to open up and discus issues that relate to gender-based violence (GBV), regardless of the environment they are in. The call was made by Guilds' Coordinator in the Anglican Diocese of Upper Shire, Yasinta Mtambo during the closure of a four day training workshop for women in leadership positions in the diocese, which was held in Liwonde, Machinga from 11 to 14 December 2017.
According to Mtambo, one of the objectives was to discuss issues which affect women on GBV and also explore the way forward. It was noted that being a religious person does not stop one from revealing gender based violence acts.
---
Kenyan Police Foil Terror Attack and Recover Gun Stolen During Attack on Church Guards
Police announced that they had foiled a Christmas terror attack and seized two AK-47 rifles and 47 rounds of ammunition from a hideout being used by al-Shabaab to plan a Christmas terror attack. Five suspects escaped the raid and are currently being sought by security officials. Police said that one of the guns was believed to be the one stolen during an attack on St Paul's Church in Ukunda, Kenya where a police officers was shot and killed as they guarded the church back in September.
---
Archbishop Calls for Tolerance, Harmony and Mutual Respect in the Holy City of Jerusalem
The Anglican Archbishop in Jerusalem, Archbishop Suheil Dawani, has called for tolerance, harmony and mutual respect for all in the Holy City of Jerusalem. He made his comments in a sermon preached at St George's Cathedral in Jerusalem on the second Sunday in Advent.
Reflecting on the Gospel story of John the Baptist, he said that his voice "echoes in the wilderness", calling the people "into ways of justice and peace." The prophet's message today, he said, might be difficult to hear or digest. "Its message may require us to sacrifice some of the things we hold dear," he said. "We know that the prophets throughout the ages asked difficult questions – Isaiah, Elijah, Amos, Micah. They had messages that were delivered to people who did not like the message."
---

45,000 Christians Singing in the Rain at Borneo Christmas Celebration
Around 45,000 Christians from Anglican, Roman Catholic, Methodist, Evangelical and other Churches marched through the Borneo city of Miri on Saturday (9 December) for the tenth annual Miri Christmas March. Christians from 20 different churches processed to the Miri City Fan, an outdoor venue with seating arranged around four sides of a square stage, where they worshipped despite heavy rainfall. The Deputy Chief Minister of the Malaysian State of Sarawak, which covers the north-western corner of Borneo, Datuk Amar Douglas Uggah Embas, and the Mayor of Miri, Adam Yii, were amongst the VIPs who took part in the event.
---
Cuddly Bears Bring Early Christmas Joy to South Sudanese Refugees in Uganda
Seven-hundred teddy-bears which sat on the steps of London's St Paul's Cathedral early this year, are now providing comfort to thousands of child refugees who fled their homes in South Sudan for sanctuary in Uganda. The 700 bears were collected by the aid agency World Vision as part of a social media campaign and flown to Uganda by Kenya Airways. "We're very grateful to people in the UK who donated these bears," World Vision's northern Uganda Response Director, Paul Sitnam, said in a statement. "Thanks to them, Christmas has come a little early for children here!"
---
Delight as "Chennai Six" Set to Return Home After Four Years in Captivity
The Anglican mission agency Mission to Seafarers has spoken of its delight at the acquittal of 35 sailors held in captivity in India on weapons charges. The Indian coast guard intercepted the anti-piracy vessel Seaman Guard Ohio in 2013 and detained its 35-strong crew for possession of what it claimed were illegal weapons. But the crew maintained that the vessel was in international waters and that the weapons were properly licensed by the British government to six former military personnel – known as the Chennai Six – for legitimate anti-piracy and security operations in the Indian Ocean.
---

Commemorations Mark Centenary of WWI Explosion that Killed 2000 Canadians
Located more than 3000 miles, or 5000 km, away from its closest point to the Western Front, residents of the Canadian harbour town of Halifax, Nova Scotia – those who were not part of the 424,000-strong Canadian Expeditionary Force – must have felt immune from the dangers of the first World War. But on the morning of 6 December 1917, a collision between two ships in the harbour – one carrying aid and another high-explosives for the war effort – resulted in an explosion and tsunami that wiped out much of the town's north end. Some 2000 people were killed and a further 9000 injured. The 100th anniversary is being commemorated with a memorial service and concert in a church that was itself destroyed in the explosion.
At the time, the explosion was the largest human-made blast that the world had experienced. The blast cloud reached a measured height of 2.25 miles – some 3,600 metres or 11,811 feet. Four churches were completely destroyed in the blast – including St Mark's, which lost some 200 of its parishioners in the blast.
---

Church of Uganda in Race to End Gender-Based Violence
The Archbishop of Uganda, Stanley Ntagali, will be the lead runner in a race designed to raise awareness of gender-based violence (GBV) next month. Archbishop Stanley will take part in the Gender Justice Run as part of the 16-Days of Activism against Gender-Based Violence. The international 16-Days of Activism campaign began on Saturday 25 November and runs through to Human Rights Day on 10 December.
---

Anglican Mission Charity to Benefit from Legacy of First World War Bravery
An Anglican mission charity is set to receive a large windfall when it auctions off a rare set of First World War medals this week. The medals were bequeathed to the Fellowship of St John (UK) Trust Association by the son of Vice-Admiral Gordon Campbell, who received them for distinguished service in the Royal Navy. They include a Victoria Cross – Britain's highest gallantry award for armed forces personnel – which is awarded for bravery "in the face of the enemy."
The chairman of the Fellowship of St John (UK) Trust Association, the Revd Charles Card-Reynolds, is vicar of St Bartholomew in Stamford Hill, London. He said that the funds raised by the sale would be used to continue the Trust's work of supporting the Church in the areas of mission and teaching.
---

Archbishop of Canterbury and Patriarch of Moscow Appeal for Middle East Christians
The Archbishop of Canterbury Justin Welby and Patriarch Kirill of Moscow and All Russia have spoken out in support of Christians in the Middle East. Archbishop Justin was in Moscow for a three-day visit, during which he formally presented and introduced the new Chaplain to St Andrew's Anglican Church in Moscow, the Revd Malcolm Rogers, to the Patriarch as the Archbishop's Apokrisiarios, or representative. In a joint statement, issued after their meeting, the Archbishop and Patriarch appealed to the international community to "render speedy help to support the Christian and other populations of the Middle East".
Citing Romans 8: 35-37, they thanked God for the meeting and the opportunity to "with one voice before the entire world bear witness to our brothers and sisters who are persecuted for faith in Christ."
---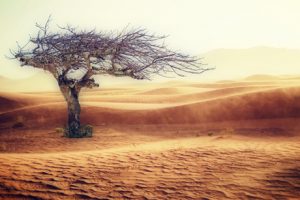 Anglicans Urge Leaders to Push Ahead with Action on Climate Change
The Archbishop of Canterbury Justin Welby is joining Anglicans from around the world in urging world leaders to take action on climate change. Representatives from 197 nations are gathered in the German city of Bonn this week for the latest round of climate change talks at the UN's Cop23 conference. They are discussing ways to implement the
agreement signed in Paris at the Cop21 talks 2015. It is the first Cop meeting since President Donald Trump announced that the US was pulling out of the agreement.
---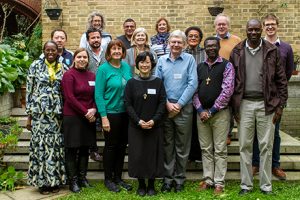 Anglican Commission Begins Work to Develop Global Safeguarding Procedures
An international commission established to make the Churches of the Anglican Communion safe places for children, young people and vulnerable adults has begun its work. The Anglican Communion's Safe Church Commission was established by the Anglican Consultative Council (ACC) at its meeting last year in Lusaka; in one of four resolutions on safeguarding.
---

"Urgent Need for Discipleship," Conference Told
The Church needs to change its mindset and focus with more urgency and passion on what will last forever – that was the key theme in the opening address by Archbishop Moon Hing to the Diocese of Singapore's Mission Consultation Roundtable. "When I talk about church planting, I'm not talking about buildings, I'm talking about people," he said. "The cathedral will not last forever – the people in the cathedral will last forever."
---

Ugandan Mothers' Union Leader Helps Overcome HIV
A lay Anglican woman in Uganda is helping to build an HIV competent community and church, in a country where the epidemic is still a big challenge. Josephine Kasaato is president of the Mothers' Union in the Namirembe Diocese in the capital of Uganda, Kampala. She is using her position to create awareness and educate the community about HIV and Aids. Her voice is often heard across the diocese's 65 parishes where she censures stigma, discrimination and denial – key challenges in the struggle against the virus.
---

Archbishop Welby's Comment Leads to Development of African Solar Project
A comment made by the Archbishop of Canterbury during his visit to the Holy Land in April, has resulted in a pioneering green energy project for churches in Africa. During his two-week visit, Archbishop Justin met Rabbi Yonatan Neril, the founder and executive director of the Jerusalem-based NGO, the Interfaith Center for Sustainable Development (ICSD). He heard about ICSD's collaborative project with the social enterprise Gigawatt Global (GWG) to deploy solar fields on church lands in Africa. In Rwanda, GWG installed Africa's first commercial scale solar field on land belonging to the Agahozo Shalom Youth Village for orphans from the genocide. Archbishop Justin suggested that Rabbi Neril contact the Anglican Church of Southern Africa (ACSA), which gives a significant priority to environmental action.
---

Gulf Anglican Leaders Attend Middle East Co-Existence Conference
Anglican clergy from Jebel Ali and Abu Dhabi accompanied the United Arab Emirates' minister for tolerance at an international conference discussing religious tolerance in the Middle East. The Athens International Conference on Religious and Cultural Pluralism and Peaceful Coexistence in the Middle East bought together Christian, Muslim and Jewish representatives in the Middle East to the Greek capital for the second-such conference in two years.
---

New Bells Dedicated at Ypres Memorial Church
A church built in the 1920s in memory of the 500,000 British and Commonwealth troops who died during the battles for Ypres during the first World War has finally been completed with the installation and dedication of a ring of eight bells. St George's Memorial Church was built in the Belgium town of Ypres, which was all-but flattened during the war. The church's bell tower was given by the Knott family in memory of their two sons who were killed in the war, but there was insufficient funds to buy bells. On Sunday, the Bishop in Europe, Robert Innes, dedicated the new ring of eight bells.
---

Gender Justice on Agenda as Anglican Women's Network Meet in London
Last week, the steering group for the International Anglican Women's Network (IAWN) met in London to discuss the many issues facing women throughout the world. Hailing from around the Anglican Communion, these women used theological and biblical perspectives to discuss far reaching issues such as gender-based violence, human trafficking, and sustainable economic empowerment.
---

Churches Urged to Set Aside Day for Beach Clean-Up
Anglicans and other Christians throughout the world are being encouraged to take part in a coordinated beach-clean-up project in September 2018. The third Saturday in September is recognised by the conservation community as International Coastal Clean-up Day. The Environmental Network of the Anglican Church of Southern Africa is joining forces with the Christian environment network A Rocha International and other partners to encourage Christians around the world to take part in next year's Coastal Clean-up Day, on Saturday 15 September 2018.
---
Church of England Anti-Slavery Initiative Wins Government Backing
The UK's Prime Minister, Theresa May, has given her backing to the Church of England's new anti-slavery programme. The Clewer Initiative was launched today at Lambeth Palace, the London home and headquarters of the Archbishop of Canterbury. "Modern slavery is a barbaric crime which destroys the lives of some of the most vulnerable in our society," Prime Minister May said. "I value the work that the Clewer Initiative will be doing to enable the Church of England dioceses and wider church networks to develop strategies to tackle modem slavery."
---