Bishop of Hawaii "Marvels at God's Creation" as Kilauea's Volcanic Eruption Continues
No churches in the Episcopal Diocese of Hawaii are in the path of the lava flow emanating from the Kilauea volcanic eruption, diocesan bishop Robert Fitzpatrick said. The volcano on Hawaii's "Big Island" – the island of Hawai'i – has been continuously erupting since 1983; but on 3 May, several new lava vents opened up in the lower Puna area following a 6.9 magnitude earthquake. On 17 May, the volcano erupted explosively, throwing 30,000 feet of ash into the air. As the lava reaches sea water, it is being turned into dangerous clouds of hydrochloric gas containing tiny particles of glass.
Bishop Robert said, "As we say our prayers those most impacted and as we do what we can to help, we still marvel at God's creation."
---
Emergency appeal launched by overwhelmed Anglican hospital in Gaza City
The Anglican Diocese in Jerusalem has launched an emergency appeal for funds to support its al-Ahli Arab Hospital in Gaza City. The Anglican-run hospital has been overwhelmed by the number of casualties sustained during protests across the Gaza strip this month.
"Our Ahli Arab Hospital in Gaza had been literally working around the clock to serve the wounded from the escalating violence in the Gaza Strip ever since the United States formally opened its Embassy in Jerusalem on 14 May 14," Archbishop Suheil Dawani, the Anglican Archbishop in Jerusalem and Primate of the Anglican Province of Jerusalem and the Middle East, said. "The wounded coming to our hospital have no money, but no one is ever turned away. Most of the men, women, and children who are treated at [the hospital] have been injured from live ammunition, rubber bullets and tear gas intoxication.
---
Anglican Priest in Mexico Honoured for Work in US for Female Victims of Violence
The Mexican government has bestowed an honour on an Anglican priest in recognition of her work helping female victims of violence in the US. The Revd María Elena Daniel Cristerna was presented with the Ohtli Award at the Mexican Consulate at Eagle Pass, Texas, earlier this month. Mexico's Ministry of Foreign Affairs told ACNS that Cristerna was one of 10 Ohtli Awards given to "Mexicans and friends of Mexico, who have dedicated their lives and professional activities, to forging a path for the Mexican community abroad" as part of the 156th anniversary of the Battle of Puebla and Cinco de Mayo.
---
Trio of Church Bombings in Surabaya Heralds the Start of Wave of Terror in Indonesia
Three churches in Surabaya, the second largest city in Indonesia, were attacked Sunday in a co-ordinated terror attack said to have been carried out by members of a single family. At least 13 people were killed when bombs exploded at the city's Gereja Kristen Indonesia (Christian Church of Indonesian) in Jalan Diponegoro; the Church of Immaculate Santa Maria, in Gubeng District; and the Pentecostal Church on Jalan Arjunodate. Police foiled two further attacks.
---

Navajoland Sees New Uses for Old Hospital as Presiding Bishop Blesses Re-Consecrated Chapel
The Navajoland Area Mission is committed to fixing up one of its historic buildings in Farmington, New Mexico, as a labour of love. It would be easier and cheaper simply to demolish the 1922 structure, but this is no ordinary building. It originally served as an Episcopal hospital catering to the Navajo people. Generations of Navajo were born and treated at the hospital until it closed about 50 years ago. The hospital's chapel remained in use until about a decade ago, when it too was closed, out of safety concerns.
Because of its deteriorating condition, saving the building is a herculean task, but through Episcopal Church grants, additional fundraising efforts and the dedication of Navajoland officials, a two-year restoration project had advanced enough to reopen the chapel last week in time for it to be re-consecrated and blessed during Presiding Bishop Michael Curry's recent visit to Navajoland.
---
South Sudanese in the US call on diaspora to join together "as a force for peace"
A group of South Sudanese expatriates living in the US have met to discuss "obstacles and the foundations for reconciliation and peace-building" in their native land. In a message to other ex-pats issued at the end of the conference organized by the American Friends of the Episcopal Church of the Sudans, they said: "We realized our need for a stronger and more unified voice." And they are calling on other South Sudanese in North America to unite for peace.
---

Christian Families Show Love to Chile's most Vulnerable Children through Temporary Shelter
Churches in Chile are working together to create a network of host families to help provide shelter for vulnerable children. The Welcome Movement, which is supported by the Diocese of Chile, part of the Anglican Church of South America, held a conference last month as they sought to recruit "Families of Specialised Shelters". The overarching message from the conference was that "it is time we loved not only in words, but with concrete actions for our children."
---
Hundreds Walk on Toronto's "Via Dolorosa" in Memory of Van Attack Victims
An estimated 200 people gathered Monday, April 30 at the site of the 23 April Toronto van attack for an Anglican-organized prayer walk and vigil in memory of the victims. The walk, organized by the diocese of Toronto's York Mills deanery, began at the intersection of Yonge and Finch streets, just north of where the first victim was struck by the speeding van. Following a prayer by Kevin Robertson, area bishop of York-Scarborough, participants walked southward along part of the alleged assailant's route, past makeshift memorials of flowers, until they reached the Anglican Church of St George on Yonge, near which another pedestrian had been killed.
---
Documentary Profiling the Fight Against Sexual Abuse in Congo Wins Human Rights Award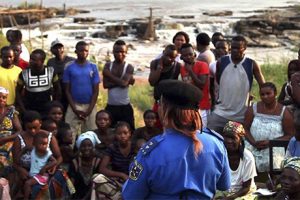 The 2017 Human Rights Award, which is issued jointly by the ecumenical World Association for Christian Communication (WACC) and Signis, a membership body for Roman Catholic media professionals, has gone to Dieudo Hamadi's "Maman Colonelle". The film profiles the work of Honorine Munyole, a Congolese police officer who is responsible for a small unit protecting women and children in Bukavu in Eastern Congo, known for its high frequency of rape.
The eastern portion of the DRC faces particular challenges in sexual violence towards women. There are hundreds of thousands of victims, young and old, facing crushing psychological, physical and social consequences. The film depicts the ways in which society blames them, and does not see them as the victims they are, therefore denying them justice and human rights.
---
Faith Leaders Unite to Oppose Plans for New Coal Mine in Northern Queensland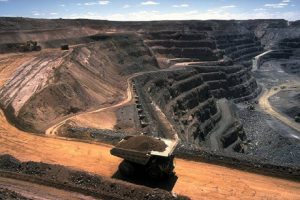 More than 50 religious leaders from across Australia have called on Gautam Adani, chairman and founder of the Adani Group, to abandon plans to build a new coal mine in Northern Queensland. In an open letter delivered on 18 April to representatives of the Adani Group at their Townsville office, the coalition of Christian ministers – including Anglicans Bishop Philip Huggins of the Diocese of Melbourne and Dean of Brisbane's Cathedral Dr Peter Catt – Rabbis, Imams, Buddhists and Religious Sisters said they oppose all new coal mining in Queensland's Galilee Basin. The faith leaders argued that the environmental impact of a new mine would be "too great", while the economic rationale was "grasping at short-term profits from a thermal coal industry in worldwide structural decline" and could not provide the long-term jobs the region needs. Instead, they urged Mr Adani to invest his company's wealth into renewable energies.
---
Funerals Held as 157 Victims of the Genocide in Rwanda Buried in Ruhango Memorial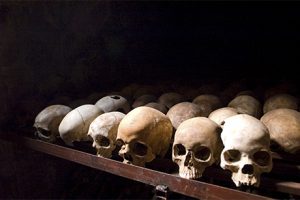 The recently discovered bodies of 157 victims of the Rwandan Genocide have been laid to rest in a former Anglican Church, alongside the bodies of 36,700 victims already buried there. On 15 April 1994, more than 25,000 people seeking refuge and sanctuary at the Ruhango Episcopal Anglican Church were slaughtered. The church is now a memorial for the victims. The scenes at Ruhango were repeated at other churches across Rwanda. While several of them have been turned into memorials; Ruhango is the only Anglican church that has become a memorial site.
---
Faith Leaders call for Urgent Climate Change Action at Commonwealth Leaders' Meeting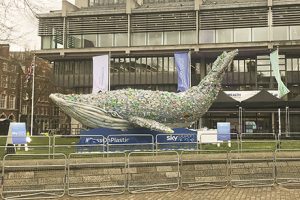 The former Archbishop of Canterbury Rowan Williams has joined more than 170 other faith leaders from across the Commonwealth urging the 53 member-nation governments to turn "words into action" on climate change. The heads of government are meeting in London this week for their biennial CHOGM summit. The Anglican Communion is playing a significant role in official Commonwealth youth, women, business and citizens forums; and in a parallel programme of events. In a letter published in London's Daily Telegraph newspaper, the faith leaders say that "not even the remotest corner of the Commonwealth remains unaffected" by climate change, and that the greatest impact is felt by the group's poorest people.
We, faith leaders from across the Commonwealth, representing peoples of Africa, Asia, the Pacific, Europe and the Americas, come together in friendship and co-operation to mark the Commonwealth Heads of Government Meeting in London," the faith leaders say in their letter. "Not even the remotest corner of the Commonwealth remains unaffected or unthreatened by the impacts of climate change. Commonwealth citizens, especially the poorest, struggle to thrive amidst our changing climate.
---
Salisbury "Service of Cleansing and Celebration" to be Held Following Nerve Agent Incident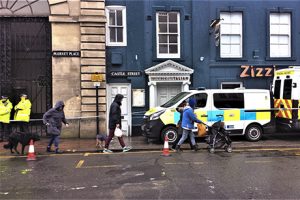 Sites across the centre of Salisbury remain cordoned off more than a month after Sergei and Yulia Skripal were found unconscious on a bench in the city centre. They were later found to have been poisoned by Novichok, a nerve-agent linked to the Russian government. On Sunday, the Bishop of Salisbury, Nicholas Holtam, will lead a "service of cleansing and celebration" in the parish church of St Thomas', not far from where the Skripals were found
Mr Skripal, 66, a former Russian military intelligence officer who acted as a double agent for the UK's intelligence services, remains in hospital in Salisbury; but is reported to be responding to treatment and is no longer in a critical condition. His 33-year-old daughter Yulia was released from hospital this week and is said to be living with police protection. British authorities have said that a "military grade nerve agent" called Novichok, was used in the attack. The international community has laid the blame for the attack on the Russian government. More than 150 Russian diplomats working in 29 countries, as well as NATO and the UN, have been expelled.
---
Bishop's Fear of "a Government that has Become a Nightmare to the Poor and the Minorities"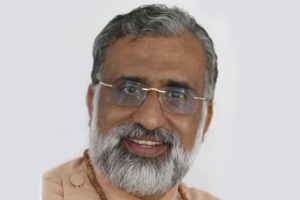 The Moderator of the united Church of South India, Bishop Thomas K Oommen, has accused the Indian government of being "a danger to the very fabric" of the country. In an open letter, Bishop Thomas accuses the government of adopting "Hindutva supremacist ideology" – an extreme form of Hindu nationalism; in a country whose constitution "declares liberty, equality, and fraternity as its ideals; assures social, economic and political justice to the citizens of India; offers liberty of thought, expression, belief, faith, and worship; provides equality of status and opportunity to all the people; and strives to promote fraternity among all the citizens."
---
Anglican Leaders Pay Tribute Following the Death of Winnie Madikizela-Mandela
Tributes have been paid to Winnie Madikizela-Mandela, the former wife of the late South African anti-apartheid leader and President Nelson Mandela, who died on Monday at the age of 81. The Archbishop of Cape Town, Thabo Makgoba, Primate of the Anglican Church of Southern Africa, is currently in London for a meeting of the Lambeth Conference 2020 Design Group. He told ACNS: "I send my condolences to the family. I am humbled to have known her. I admired and respected her. May she rest in peace and rise in glory."
---
Mothers' Union Steps in to Help Snow-Trapped Medics' Unplanned Hospital Stay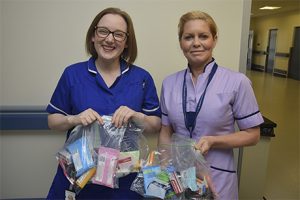 When the "Beast from the East" blanketed much of the UK with large amounts of snow at the beginning of March, many roads were impassable, leaving many essential services short of staff. In hospitals around the country, nurses and doctors opted remain at their hospitals in their non-working hours, to ensure they were there for the start of their next shifts. In Newcastle, in the north-east of England, the chaplaincy department at the Newcastle Upon Tyne Hospitals NHS Trust teamed up with the diocesan branch of the Mothers' Union to provide essential toiletry kits to staff.
---
Anglican Church of Southern Africa Seeks to "Act more Effectively" to Abuse Allegations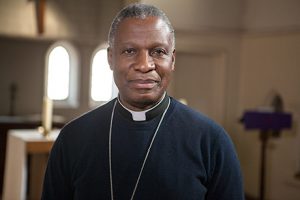 The Primate of Southern Africa, the Archbishop of Cape Town, Thabo Makgoba, has written to the bishops of the province asking them to establish diocesan advisory teams to handle allegations of abuse. He is also "urgently consulting more widely on how the Church can not only act more effectively, but be seen to act effectively in cases of sexual abuse," he said in a statement released today. "Key to my efforts is to achieve holistic and sustainable healing." In his statement, Archbishop Thabo said that in recent weeks "four individuals have either spoken out publicly or contacted my office privately to report experiences of sexual abuse in two dioceses" dating back to the 1970s and 1980s.
---
Bishop Gregory Venables calls South American Bishops Together to Tackle Climate Change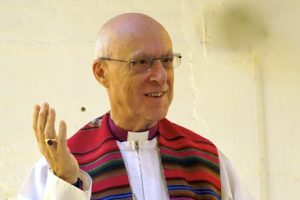 Bishops from across the six countries of the Anglican Church of South America are to meet to discuss ways of tackling the "ever-growing environmental challenges resulting from climate change". Anglican bishops and other delegates from Argentina, Bolivia, Chile, Paraguay, Peru and Uruguay will gather in Lima, Peru, in May "to consider and try to define the role of the church in response to the devastating social and environmental effects of climate change within their respective dioceses." The meeting, "Climate Change and the Role of the Church", will include church members who share a common interest and concern for caring for creation from across the province.
---
Fire-Ravaged Home for Girls in Jamaica Re-Opens in Time for 100th Anniversary
A home for girls which was all-but destroyed by a devastating fire in 2015 has been re-opened by the Bishop of Jamaica and the Cayman Islands, Howard Gregory, after being re-built. The Wortley Home is one of three children's homes run by the diocese. It was first opened in 1918 and will celebrate its centenary in May. Under the slogan "Founded by Love, Built by Faith," Wortley Home provides "a place of safety" for girls aged between seven and 18 who are orphaned, abused, or whose family are financially unable to care for them.
---

Archbishop of Canterbury Gives Evidence to Independent Inquiry into Child Sexual Abuse
A public inquiry examining institutional responses to child sexual abuse in England and Wales has heard from the Archbishop of Canterbury, Justin Welby. The Archbishop gave evidence under oath to the Independent Inquiry into Child Sexual Abuse (IICSA). The Inquiry was established by the British government to examine institutional responses to child sexual abuse in England and Wales.
---
Bishop Appeals for Prayer After Attacks on Muslims Leads to State of Emergency
The senior Anglican bishop in Sri Lanka, Dhiloraj Canagasabey, has spoken out against an outbreak of violence targeting the Muslim communities in Amapara and Digana in the central district of Kandy. At least two people were killed and 232 homes destroyed in riots sparked by the death of a Sinhala Buddhist man. Mosques and shops have been set alight by rioters. The government has deployed a military task force to guard mosques and protect Muslims attending prayer services. The Bishop of Colombo, Dhiloraj Canagasabey, Presiding Bishop of the Church of Ceylon, has appealed for calm. And, in a message to Anglican Communion leaders, he wrote: "Please pray for us".
---
International Gathering of Evangelists and Missioners Issues Global Call to Discipleship
Participants at the World Council of Churches' Conference on World Mission and Evangelism (CWME) have issued a "Call to Discipleship". The call came in a statement from more than 1,000 people, all of whom are engaged in mission and evangelism in different Christian traditions across the world, who had gathered in Arusha, Tanzania, for the conference. "Despite some glimmers of hope, we had to reckon with death-dealing forces that are shaking the world order and inflicting suffering on many," the statement reads. "We observed the shocking accumulation of wealth due to one global financial system, which enriches few and impoverishes many."
---

New Zealand Anglican Bishops Speak out Against Moves to Legalize Euthanasia
Eight Anglican bishops have called for a halt to the End of Life Choice Bill, which proposes legalizing medically-assisted suicide and euthanasia in Aotearoa, New Zealand. In their submission to the Justice Select Committee on the End of Life Choice Bill this week, the bishops recommended no change to existing laws, and called for more funding of palliative care and counselling support for patients and their [family].
Rather than introducing assisted dying as proposed in the Bill, the bishops believe their government should ensure New Zealanders have access to the best quality palliative and psycho-social care when faced with terminal illness. They cite Australian doctor Karen Hitchcock who in her 12 years of work in large public hospitals has often heard patients express a wish to die, but says the cause of that desire is seldom physical pain,
---
Female Theologians in Pakistan say "Women are Being Dominated and De-Womanised"
A group of female theologians from different churches in Pakistan have gathered to discuss equal opportunities for men and women to participate in mission and witness. The national consultation on "Women Doing Theology" brought together 33 female theologians from a range of Christian groups, including the Church of Pakistan, last week in Lahore. Addressing the question "what it means by 'doing theology in Asian Context, especially in Pakistan', the participants said that "men and women are equals before God, both bearing the image of God."
---
Millions of Christians Around the World Pray for South Sudan & Democratic Republic of Congo
Christians across the world from many denominations are praying today (Friday) for peace in South Sudan and the Democratic Republic of Congo following an invitation from Pope Francis, supported by Anglican and other Christian leaders. The need for prayer was highlighted by investigators from the UN's Human Rights Council, who said today that they had "identified more than 40 senior military officials who may bear individual responsibility for war crimes and crimes against humanity in South Sudan." Meanwhile, the UN Children's Fund, Unicef, reports that "at least 1.3 million people, including more than 800,000 children, have been displaced by inter-ethnic violence and clashes between the regular army, militia and armed groups in . . . in the eastern Democratic Republic of the Congo", making the DRC "home to one of the largest displacement crises in the world for children."
---

Archbishop-Elect Maimbo Mndolwa's 2020 Vision for Reviving God's Work in Tanzania
The next Primate of the Anglican Church of Tanzania, Archbishop-elect Maimbo Mndolwa, is to consult widely with the bishops and lay leaders of the province as it prepares for its half-century anniversary in 2020. The province was created in 1970, when the then-Province of East Africa gave birth to the Provinces of Kenya and Tanzania. After his enthronement on 20 May, Bishop Maimbo will visit the bishops and diocesan leaders as he prepares a new strategy to "revive God's work" in Tanzania.
---
Dublin's "Sanctuary Cathedral" Provides new Home for Asylum Seekers' Food Campaign
An organization that campaigns for an end to rules that prevents asylum seekers in Ireland cooking their own food has found a new home in Dublin's Christ Church Cathedral. Christ Church was designated as Ireland's first Cathedral of Sanctuary at a launch dinner on Friday to mark Our Table's new home. Under Ireland's Direct Provision system, asylum seekers are not allowed to work or cook and are forced to "eat food prepared at set times on an industrial scale by companies profiting from the system," Our Table said. An Our Table café will operate at the cathedral every Thursday, Friday and Saturday.
---

Young Polynesian Anglicans put Disaster Training into Action as Cyclone Gita his Tonga
As Cyclone Gita headed towards Tonga last weekend, a group of young Anglicans gathered at All Saints Church in Fasi, Nuku'alofa to prepare their response. They had received training in geographic information systems – or GIS – and knew how to use it to carry out Community Integrated Vulnerability Assessments to work out who would be most at risk from the impending winds. They had identified 22 homes in their neighborhood which were least likely to ride out Cyclone Gita's winds or which sat in the most flood-prone areas.