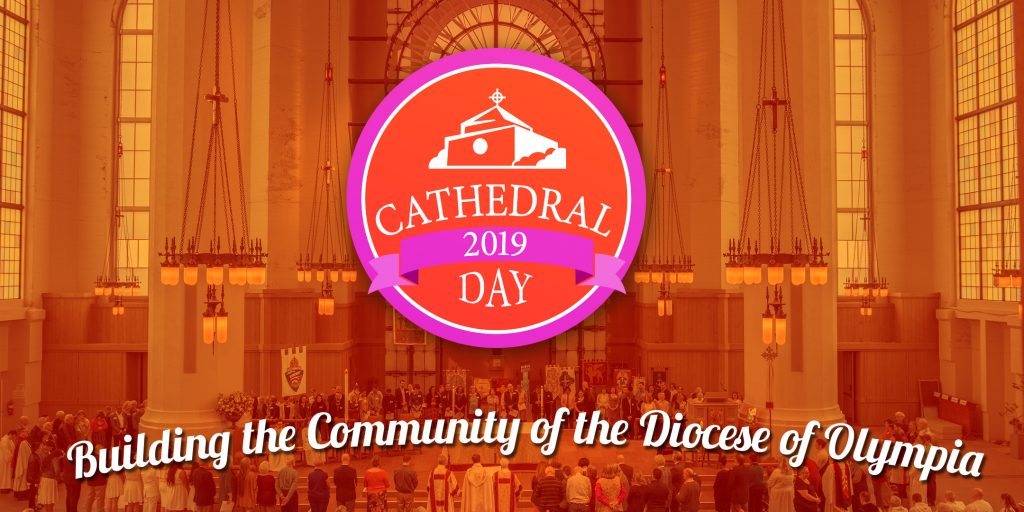 Cathedral Day 2019
Saint Mark's Cathedral, Seattle | May 18, 11:00am-3:00pm
Cathedral Day 2019 will be held Saturday, May 18. Holy Eucharist and liturgy for confirmations, receptions, and reaffirmation will begin at 11:00am at Saint Mark's Cathedral, Seattle. We invite all in the diocese to join us for this special celebration. Following the service, all are invited to have lunch from our food trucks, participate in games and activities for all ages, and take a tour of the Cathedral and Diocesan House.
The schedule for the day is as follows:
10:00am – Candidates for Confirmation, Reception, & Reaffirmation meet with Bishop in Bloedel Hall; clergy and sponsors meet in nave for a short rehearsal
10:30am – Vesting and assembly for procession
11:00am – Worship
12:30pm – Food trucks and Cathedral Day activities until 3:00pm
It will be a delightful day of community. Please come and join us!
Get your free tickets/food vouchers below!