Exploring the Mysteries of Holy Week: Easter Vigil (Part 2) – The Rites
April 1 @ 6:30 pm

-

8:00 pm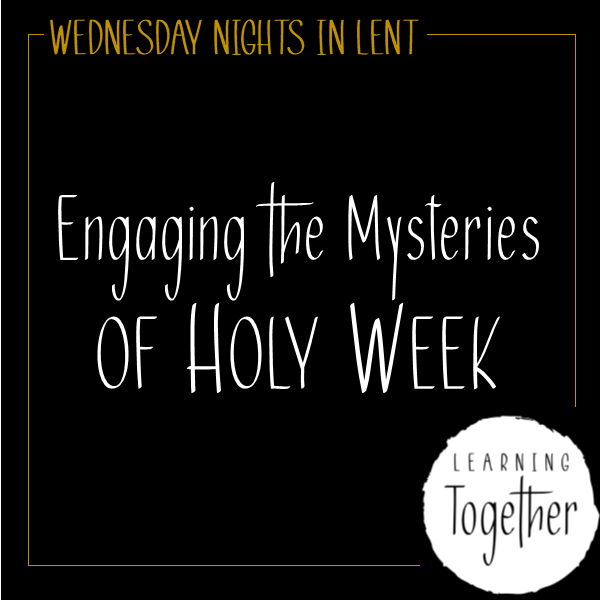 For five Wednesdays in Lent, engage with the liturgies and theology of our holiest week, the dramatic and transformative journey from Palm Sunday to the cross—and Easter resurrection. Through film clips and conversation, examine what we do in these liturgies and what we mean by them. Each evening begins with a simple supper at 6:30pm (program at 7:00m) and concludes with a brief ritual reflecting the evening's theme.
Easter Vigil (Part 2): The Rites
The Great Vigil of Easter is the Christian dreamtime, the most multi-sensory and evocative ritual of the year. In a festival of darkness and light, fire and water, incense and imagery, singing and rejoicing, we journey with Christ and in Christ through the waters of death to the bright shores of the new creation. Come and learn why the Vigil is the luminous center point of our worship life.
Exploring the Mysteries of Holy Week: Easter Vigil (Part 2) – The Rites
Related Events