Swan Song: Schubert's Last Year
March 14, 2020 @ 8:00 pm

-

10:00 pm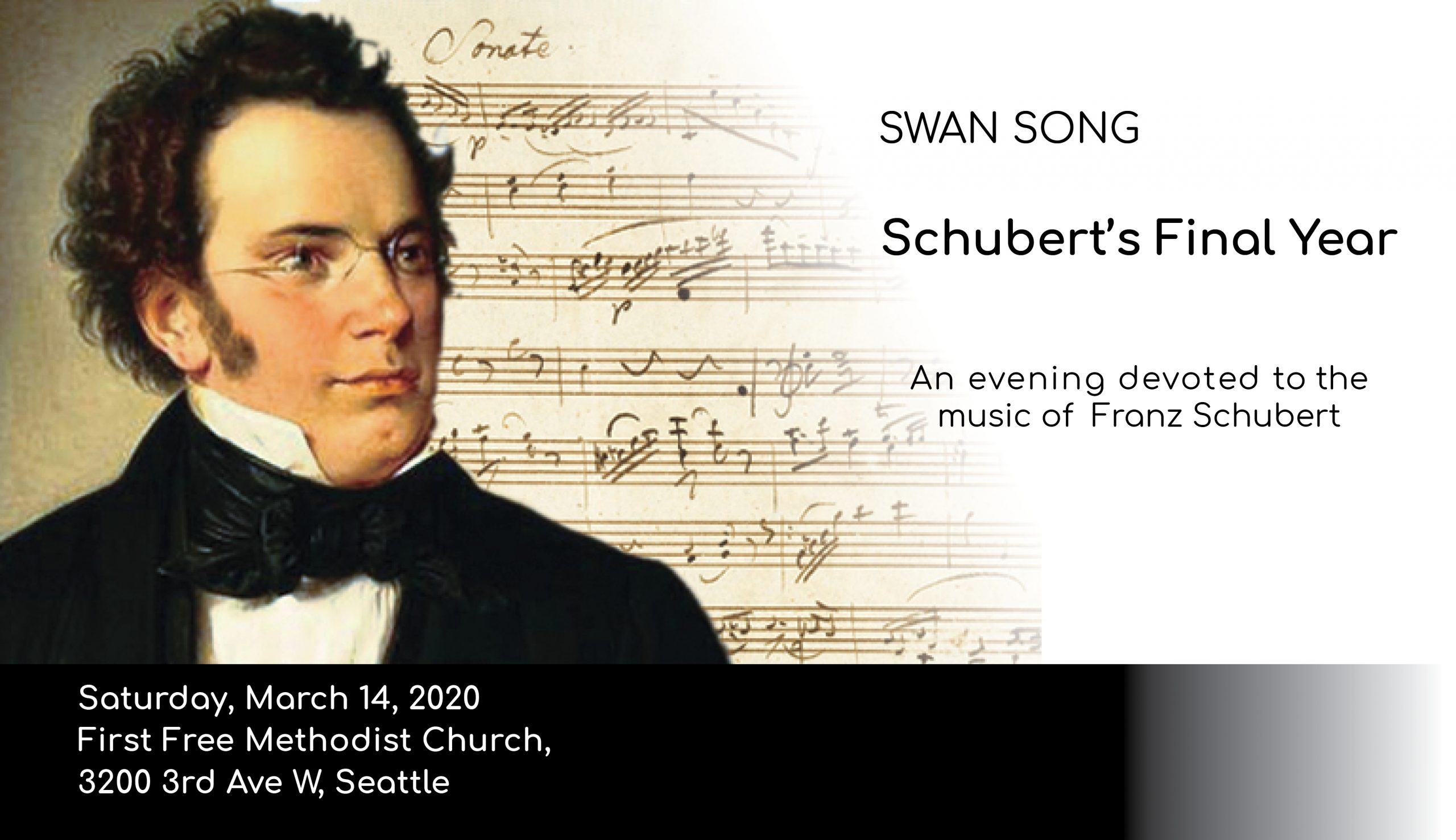 It has been declared that 1828 was the most "miraculous year in the history of music," when Franz Schubert, eager to establish himself as Beethoven's successor, returned to nearly every form of music and breathed into them a final perfection. The Mass No. 6 in E Flat, not performed until a year after his death, was his most ambitious work, employing Schubert's own subjective romantic feelings, and the influence of Mozart, Beethoven and Bach.
Join the Seattle Choral Company, orchestra, and soloists for a concert of choral masterworks entirely devoted to the music of Franz Schubert. The concert will include Schubert's final three choral masterworks: Mass No. 6 in E Flat Major, D.950, Tantum ergo, D.962, and Offertorium "Intende voci," D.963.
Appearing with the Seattle Choral Company will be members of the North Corner Chamber Orchestra, and guest vocal soloists Jennifer Bromagen, soprano; Sarah Mattox, mezzo-soprano; Zach Finkelstein and Brendan Tuohy, tenors; and Charles Robert Stephens, baritone. SCC Director Freddie Coleman, conducts.
Swan Song: Schubert's Last Year
Related Events