The Practice of Authentic Allyship for Clergy
September 30, 2021 @ 9:00 am

-

3:00 pm

$75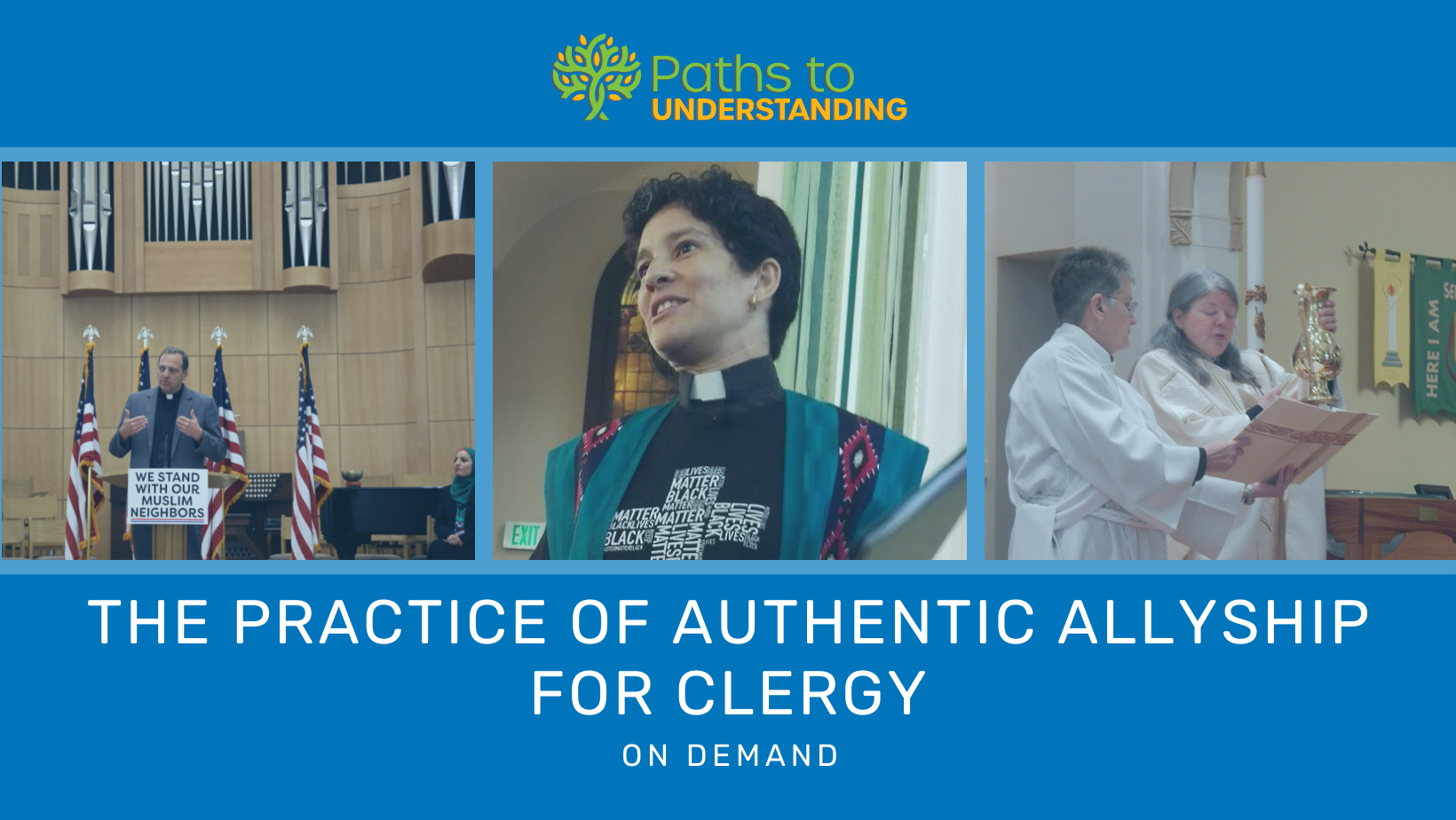 Jesus told a positive story about a Samaritan and had dinner fellowship with the poor, sinners, and tax collectors as an expression of the reign of God within the caste system of the Roman Empire. With the murder of George Floyd, Breonna Taylor, and so many others, the continuing treaty violations against our Indigenous neighbors and the ongoing revelations about the horrors of church and state sponsored boarding schools, the rise in Antisemitism, Islamophobia and anti-Asian hate crimes, and both implicit and explicit white Christian supremacy have revealed our own caste system. How do clergy work for the reign of God today? How are clergy/rostered leaders called to allyship? What are the unique challenges and opportunities for leaders of congregations? What kind of support might we offer each other?
1. On Demand: Complete the Practice of Authentic Allyship on the Paths Network. This On Demand course is comprised of six lessons, which should take about 3 hours to complete.
2. Live Session: In-person or live via Zoom session at Trinity Episcopal Church with the Rev. Rachel Taber Hamilton, Pastor Priscilla Paris-Austin, and Pastor Terry Kyllo. These sessions will include time for presentations, discussion, walk, and simple liturgy.
The Practice of Authentic Allyship for Clergy
Related Events