The World House: A documentary film festival in celebration of the 2022 Martin Luther King, Jr., Holiday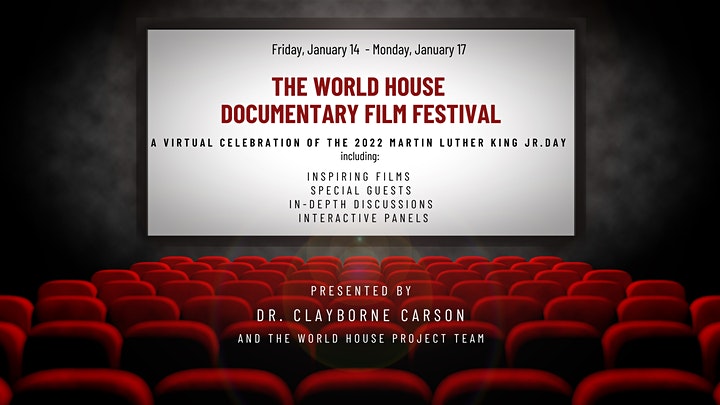 For the 2022 King Holiday, the World House Project at the Center on Democracy, Development and the Rule of Law within Stanford University's Freeman Spogli Institute for International Studies will host a free, four-day virtual film festival/webinar. This virtual event will feature over 30 documentaries, musical performances, interviews and panel discussions that speak to Dr. King's still unanswered question: Where Do We Go From Here: Chaos or Community?
The webinar will consist of daily Zoom meetings with the World House Project director Dr. Clayborne Carson who will speak with guests and webinar registrants on a range of topics, from the history of the civil rights movement to the legacy of Martin Luther King, Jr., and the African American freedom struggles.
The World House: A documentary film festival in celebration of the 2022 Martin Luther King, Jr., Holiday
Related Events