Tree Planting/Carbon Offset Partnership in the Philippines
March 16 @ 10:30 am

-

12:00 pm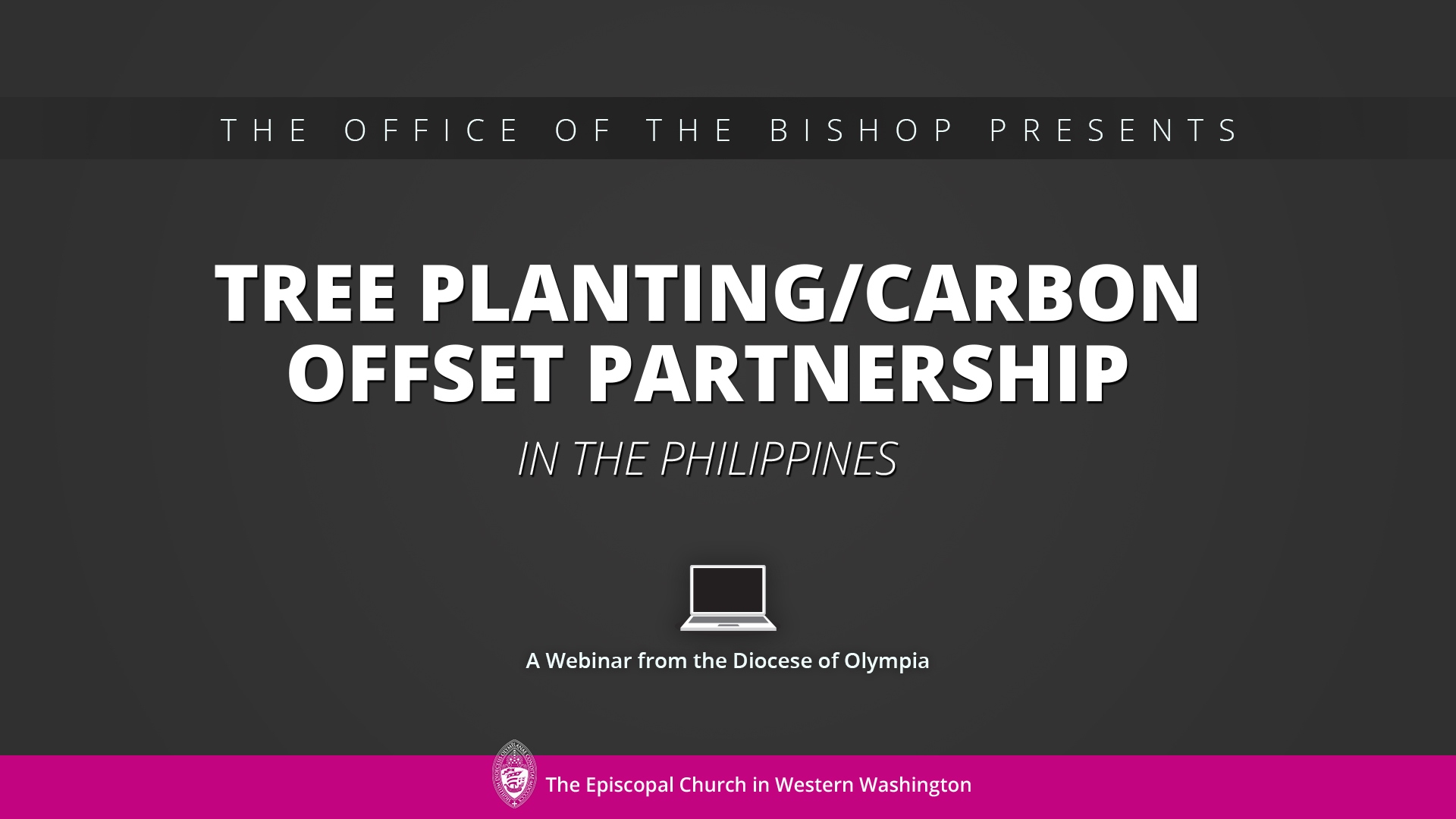 Starting in 2012 and renewed in 2017, a partnership was developed between the Episcopal Diocese of Southern Philippines and the Diocese of Olympia with the goal to help encourage and support the replanting of trees in areas that had been harvested on the island of Mindanao in the Philippines and give people in the Diocese of Olympia a place to offset their carbon footprint.
To support this work, donations for the carbon dioxide taken up by the growing trees have been received and sent to the Diocese of Southern Philippines through the Diocese of Olympia. A number of visits have been made to the Philippines and one visit from a Diocese of Southern Philippines delegation to the Diocese of Olympia has occurred. Through these visits we have been able to develop friendships as well as sharing our life stories and our faith.
A program has been put together to measure the amount of carbon dioxide absorbed by the growing trees by measuring the survival and growth rate of the trees in sample plots. This presentation will be a brief review of the partnership and the outcomes to date.
Tree Planting/Carbon Offset Partnership in the Philippines
Related Events