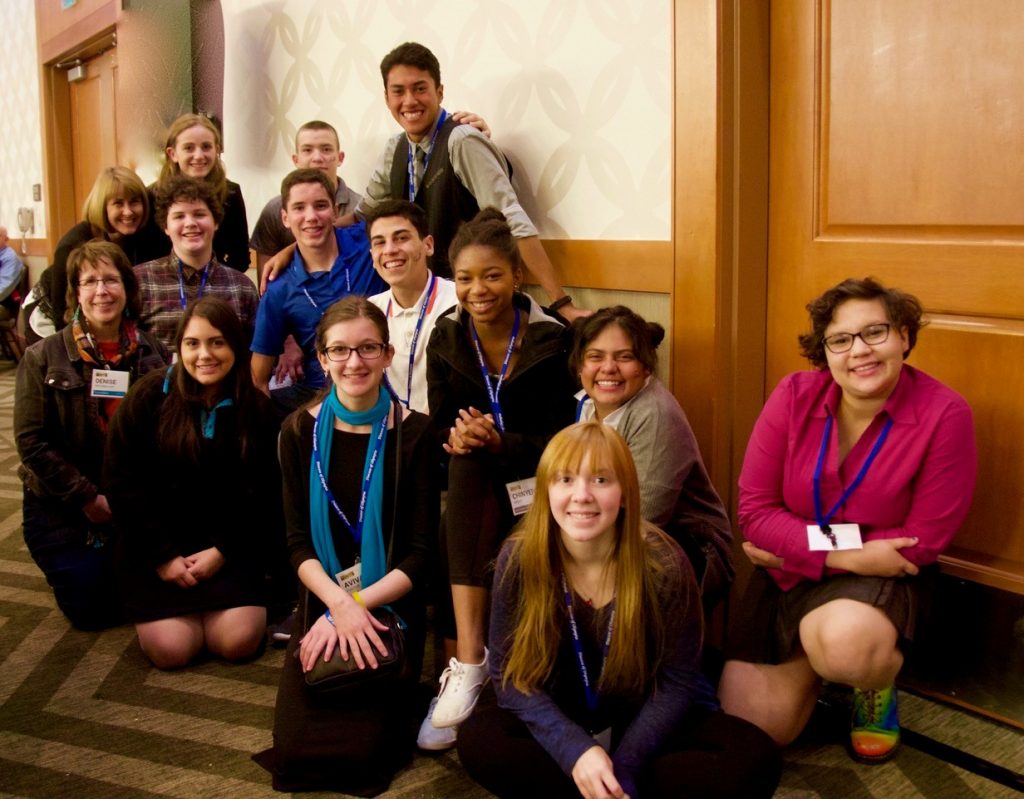 What are Regional Youth Representatives?
These are ten youth, ages 16-21, who are given seat, voice, and vote at the convention.
Where do they come from?
Each geographical region selects one youth from within the region to represent them as their delegate at large.
Where do they sit at the convention?
The youth are seated with the other members (clergy and lay) from their congregation.
Who pays the registration fee for these youth?
Each congregation, through the congregation registration form, has been asked to contribute $10 toward the housing and meals for the youth. This also covers their registration fee and all materials.
What if I already registered my delegation and didn't add the $10 contribution?
You can go back and make the donation separately or send $10 contribution to the Office of the Bishop noting "regional youth rep" on the check.
Where do they stay?
The youth are housed along with other youth and young adults at the Best Western, which is across the parking lot from the Lynnwood Convention Center. This housing is handled through our Diocesan Youth Program keeping to all standards set for diocesan youth programs. It is fully chaperoned by certified youth leaders. Youth may choose to stay in their parents' room if they prefer; they will need to coordinate this with the Denise Brumbaugh, Diocesan Youth Coordinator.
What about food?
The Diocesan Youth Program feeds the regional youth as well as the official page corps working at our convention. All meals are included from lunch on Friday through lunch on Saturday. You do not need to purchase lunch tickets for them. It is okay if you would like to have the youth join your delegation for dinner; again, coordinate this with the Denise Brumbaugh, Diocesan Youth Coordinator.
What should I do if I have a youth/young adult to propose for this role?
Contact your Diocesan Council representative by following the link below!
DIOCESAN COUNCIL REPRESENTATIVES
Regional Youth Representatives FAQ