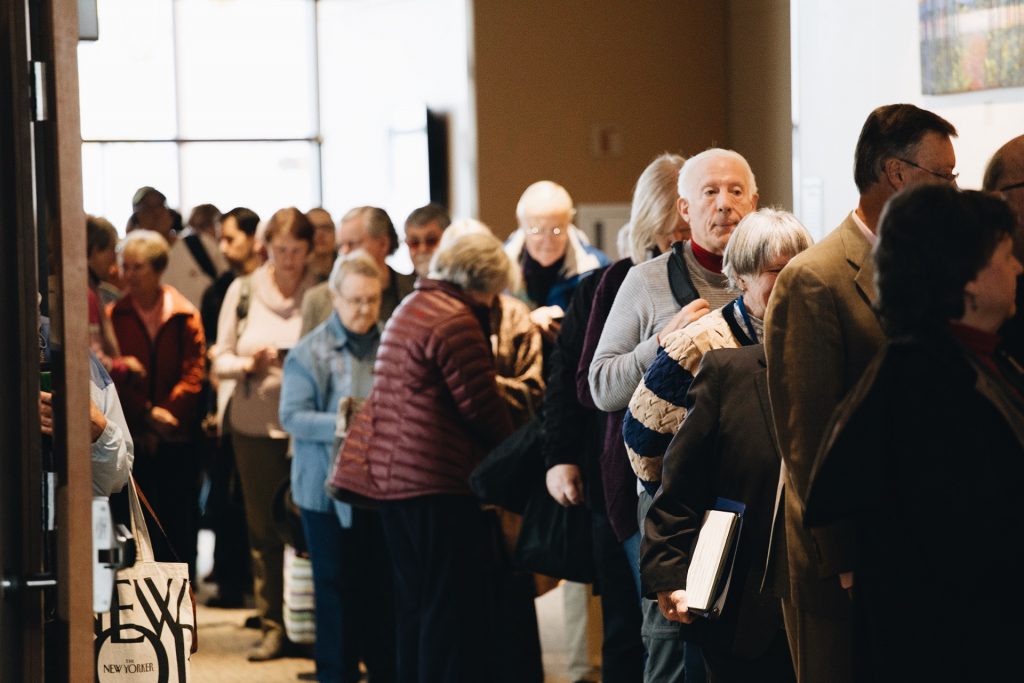 The Diocesan Convention is held annually for clergy and lay delegates to conduct diocesan business. This includes electing individuals to offices and deputations, admitting worshiping communities as missions or parishes, and voting on resolutions. The bishop also gives an annual address.
The 2020 Diocesan Convention will be held on October 23-24 at DoubleTree by Hilton Hotel Seattle Airport, SeaTac.
---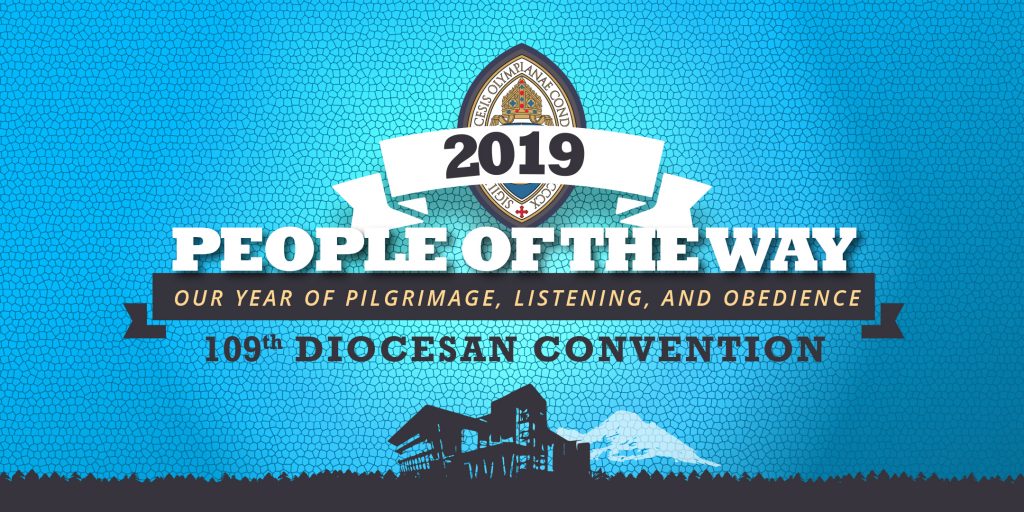 "A pilgrimage is a journey in faith in search of wholeness." – Frank Fahey
The way of pilgrimage is a rich and vital part of our Christian heritage. In a very real sense, we are always on a pilgrimage in this journey of faith. Over this past year, we in the Diocese of Olympia have embarked on our own pilgrimage – a time of transition, a time of listening, a time of obedience – contemplating what it is that we will carry forward into this next season of our life together.
The 109th Convention of the Episcopal Diocese of Olympia was held on November 8-9 at the Lynnwood Convention Center, a time for us to reflect back on our year of pilgrimage, listening, and obedience and look ahead to our continued journey as People of the Way.
Enjoy our continued coverage of Convention 2019 by following the links below:
BISHOP RICKEL'S 2019 CONVENTION ADDRESS
BISHOP RICKEL'S 2019 CONVENTION EUCHARIST SERMON
2019 CONVENTION ELECTIONS AND RESOLUTIONS
2019 CONVENTION WORKSHOP DESCRIPTIONS