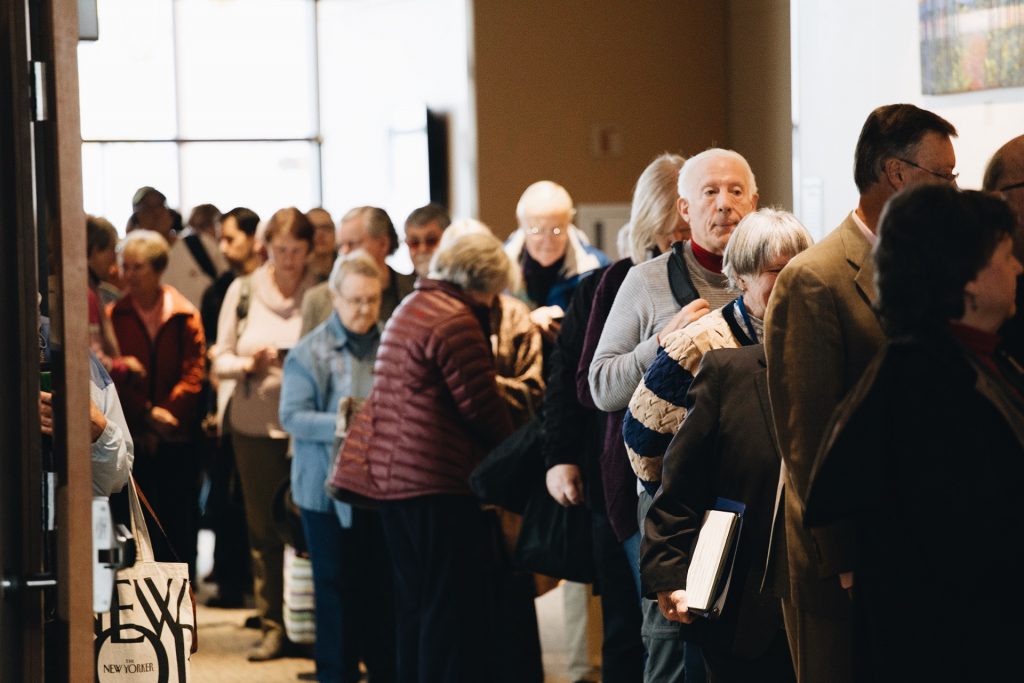 The Diocesan Convention is held annually for clergy and lay delegates to conduct diocesan business. This includes electing individuals to offices and deputations, admitting worshiping communities as missions or parishes, and voting on resolutions. The bishop also gives an annual address.
The 2021 Diocesan Convention will be held virtually on October 29-30.
---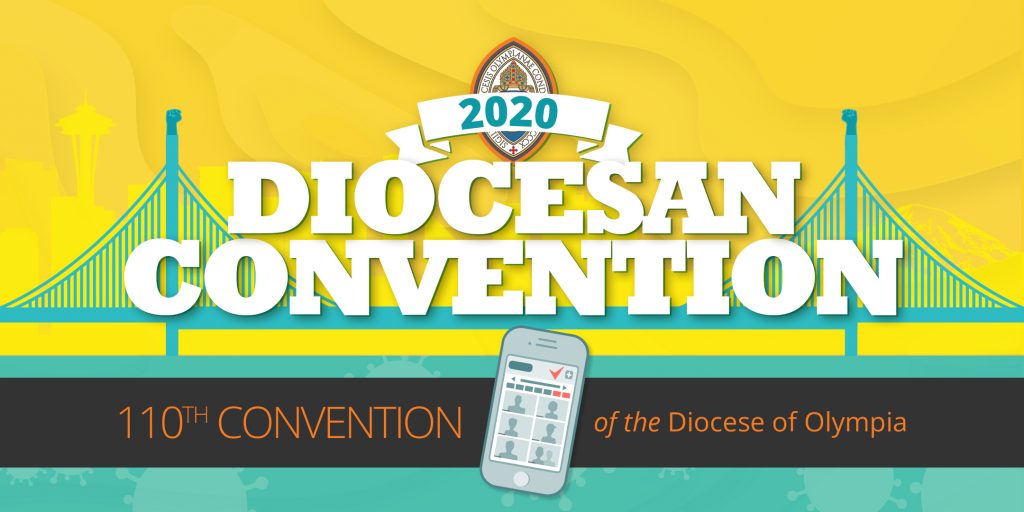 We are living through challenging times – caught in the intersection of twin pandemics. The continued spread of COVID-19 has laid bare many of the inequities within our society and prevents us from being able to gather face-to-face.
The 110th Convention of the Episcopal Diocese of Olympia was held October 23-24, as we gathered virtually for workshops and worship, assembling remotely to do the work of the diocese. Peruse the links below to see how we came together and connected as the Body of Christ.
BISHOP RICKEL'S CONVENTION ADDRESS (Text)
THE REV. DR. BRADLEY HAUFF'S KEYNOTE ADDRESS (Video)
A LISTENING CIRCLE OF VOICES IN THE WILDERNESS (Video)
BISHOP RICKEL'S 2020 DIOCESAN CONVENTION TOWN HALL (Video)
2020 DIOCESAN CONVENTION AWARDS (Video)
2020 BISHOP'S PREACHING AWARD-WINNING SERMON (Video)
2020 DIOCESAN CONVENTION PRESENTATIONS (Video Showcase)
2020 DIOCESAN CONVENTION WORKSHOPS (Video Showcase)
2020 DIOCESAN CONVENTION LITURGIES (Video Showcase)
2020 DIOCESAN CONVENTION EUCHARIST (Video)
2020 CONVENTION RESOLUTIONS WITH ACTIONS (Document)
2020 CONVENTION REPORTS (Documents)