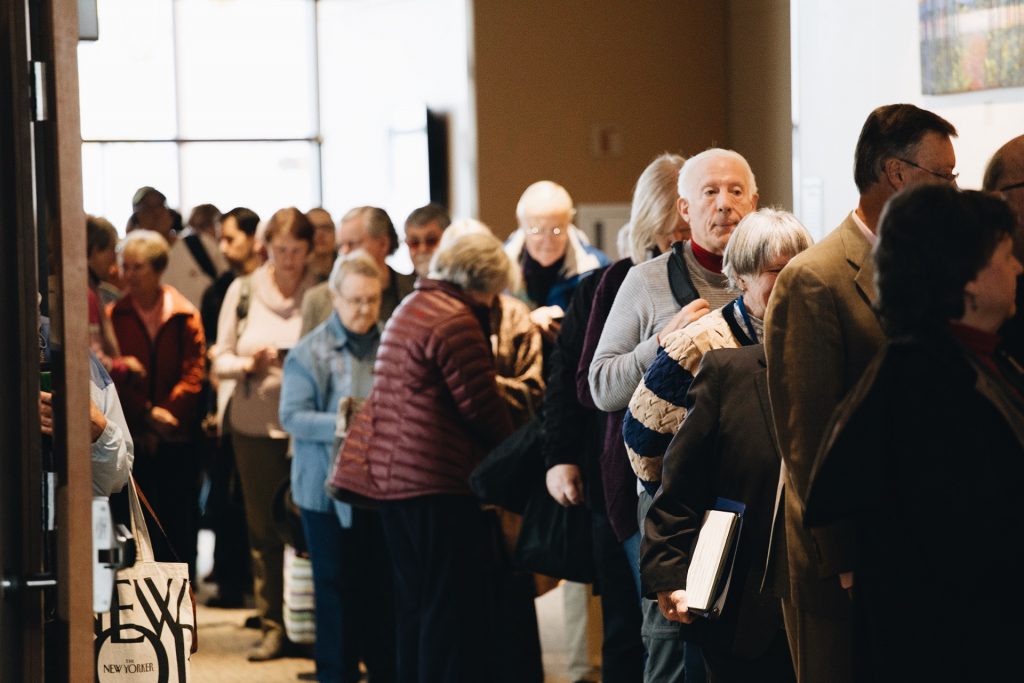 The Diocesan Convention is held annually for clergy and lay delegates to conduct diocesan business. This includes electing individuals to offices and deputations, admitting worshiping communities as missions or parishes, and voting on resolutions. The bishop also gives an annual address.
The 2022 Convention was held on October 21-22 both in-person and virtually. You can find out more information at the link below.
Convention 2023
October 28 | Online Only
Join us for a streamlined, online only Convention this year as we focus on the essential business of the Diocese. We'll hear required reports from previous conventions including Equity, Inclusion & Justice in Diocesan Clergy Pay Scale and Diocesan Research on Indigenous Boarding Schools. We'll also have a Convention Address from Bishop Provisional Melissa Skelton.
So save the date and prepare to join us for this special online-only business session of Diocesan Convention. Elected members of the convention, clergy, lay delegates from congregations, and delegates at large will attend via our dedicated Convention Platform, while alternates and guests will be able to view the live-stream.