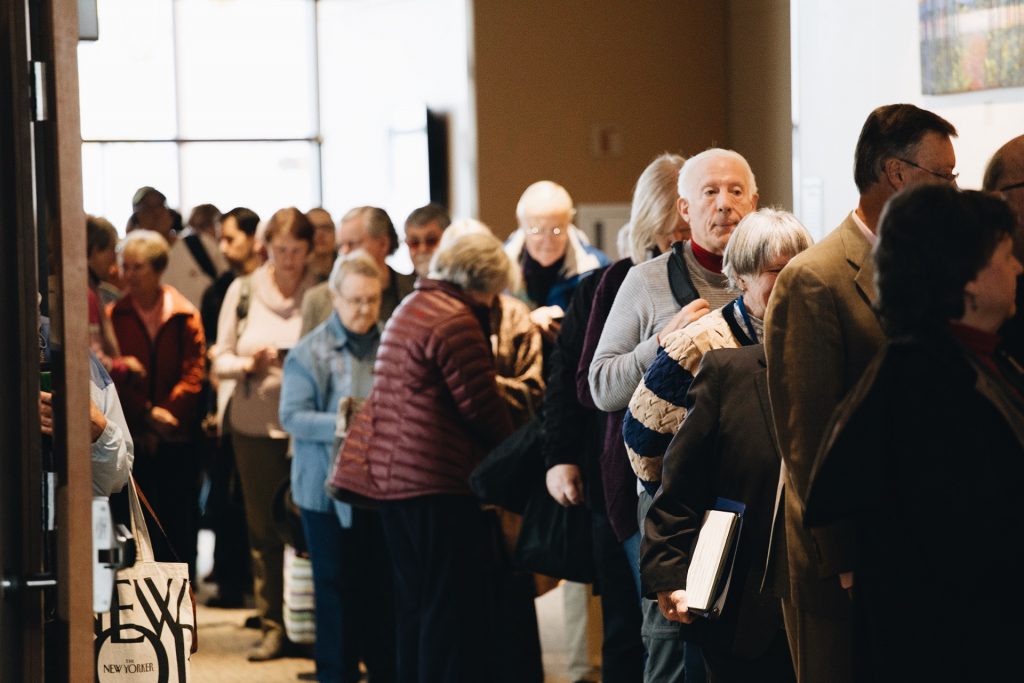 The Diocesan Convention is held annually for clergy and lay delegates to conduct diocesan business. This includes electing individuals to offices and deputations, admitting worshiping communities as missions or parishes, and voting on resolutions. The bishop also gives an annual address.
While the 111th Convention of the Diocese of Olympia may be over, but you can still revisit highlights from our time together – including Bishop Rickel's Convention Address, the 2021 Convention Awards, Convention Liturgies, Reports and Presentations, and Workshop Recordings!
---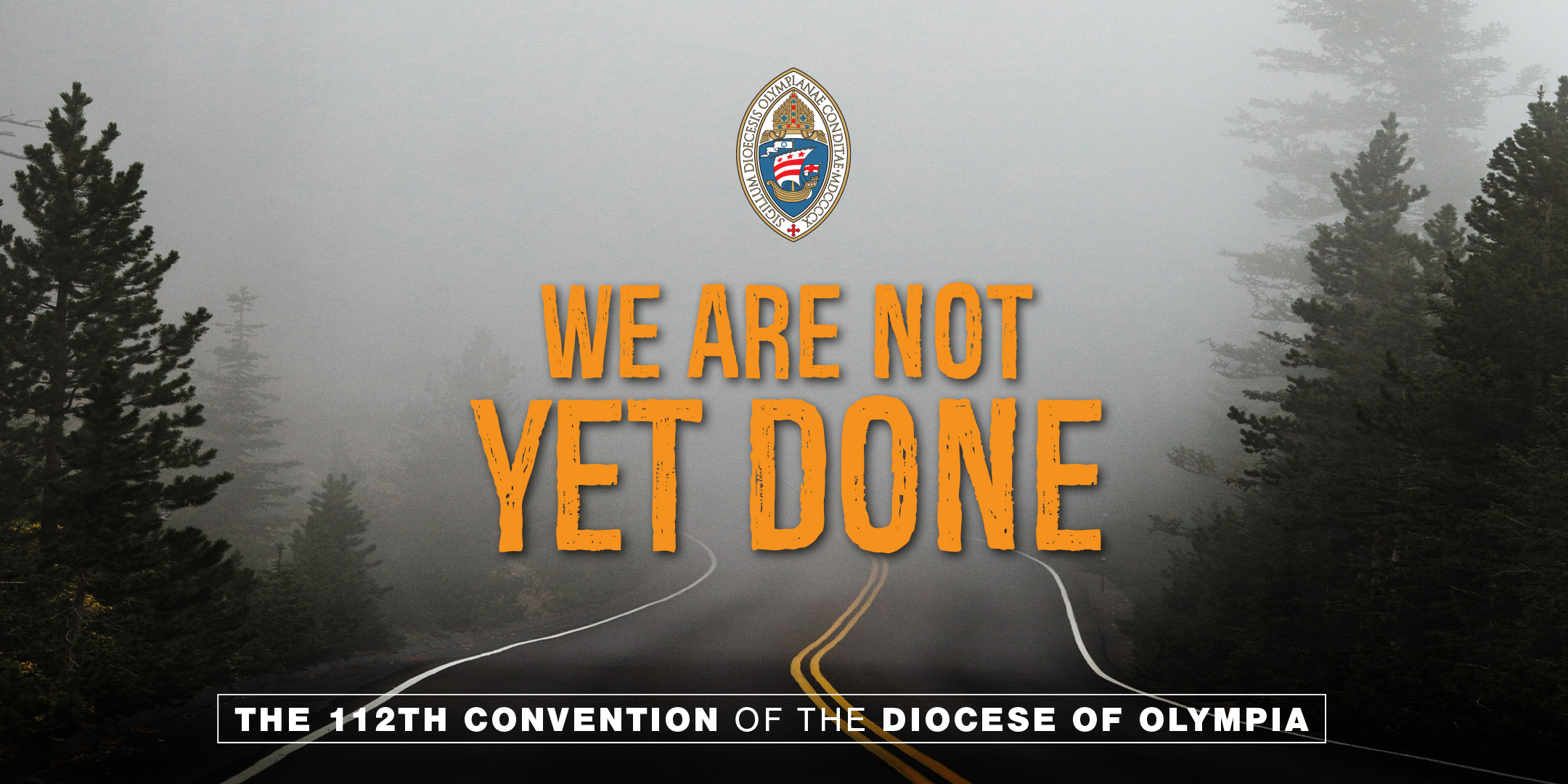 We Are Not Yet Done: The 112th Convention of the Episcopal Diocese of Olympia
These past two years of pandemic life have been challenging for us as a community, with virtual services and meetings gradually giving way to in-person gatherings with strict COVID protocols. It's tempting to believe it's all behind us. And yet, in order to protect and include the medically vulnerable among us, we know that We Are Not Yet Done.
As we have heard the calls for racial justice throughout our country, we have begun to look within our own church and started the very necessary work of justice, equity, and reconciliation. For some of us, it's tempting to believe that this work has now been accomplished. And yet, in order to move into the vision of Beloved Community that fully embraces our BIPOC members, we know that We Are Not Yet Done.
And in this current moment, when there are ever more pressing demands on people's time, energy, and resources, it can seem like church and our life as a worshipping community is the furthest thing from people's minds. It can be tempting to scale down and withdraw, to retreat into the familiar. And yet, there is a broader community waiting to be touched by our work as the Body of Christ, ready to connect with their faith, and so we know that We Are Not Yet Done.
Join us October 21-22 for the 112th Convention of the Episcopal Diocese of Olympia, in-person at the Hilton Seattle Airport (for those able to attend physically) and online via our virtual event platform (for those with medical vulnerabilities, disabilities, or other limitations that prevent them from attending in-person). This will be a time for us to gather for workshops and worship, and a time for us to do the work diocese. Join us as we reaffirm our belief and our conviction that We Are Not Yet Done.