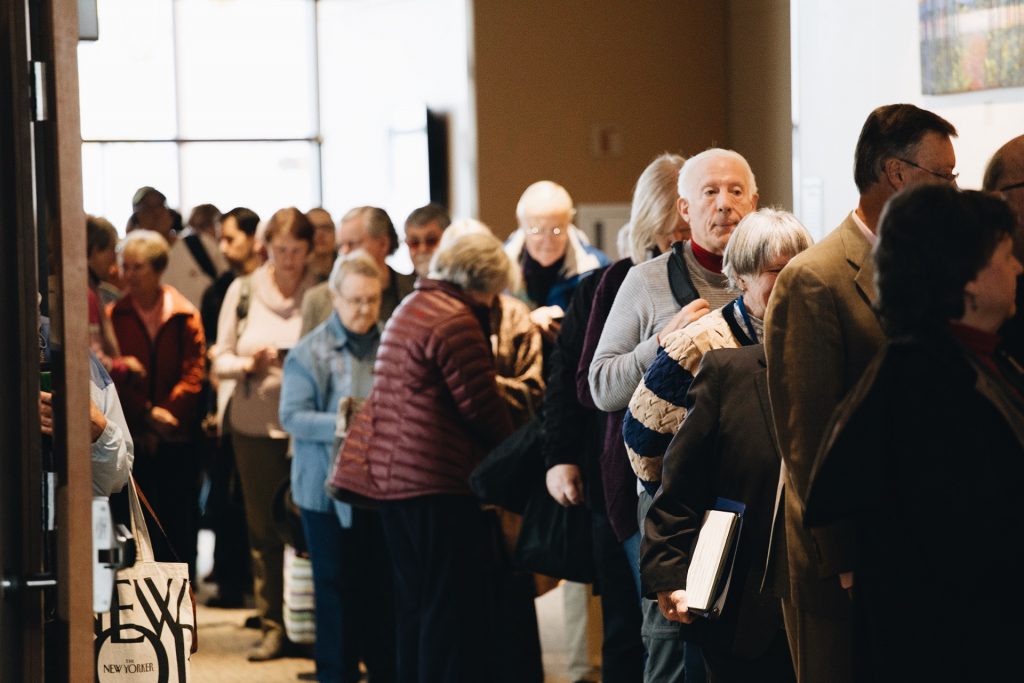 The Diocesan Convention is held annually for clergy and lay delegates to conduct diocesan business. This includes electing individuals to offices and deputations, admitting worshiping communities as missions or parishes, and voting on resolutions. The bishop also gives an annual address.
The 2020 Diocesan Convention will be held on October 23-24 virtually.
---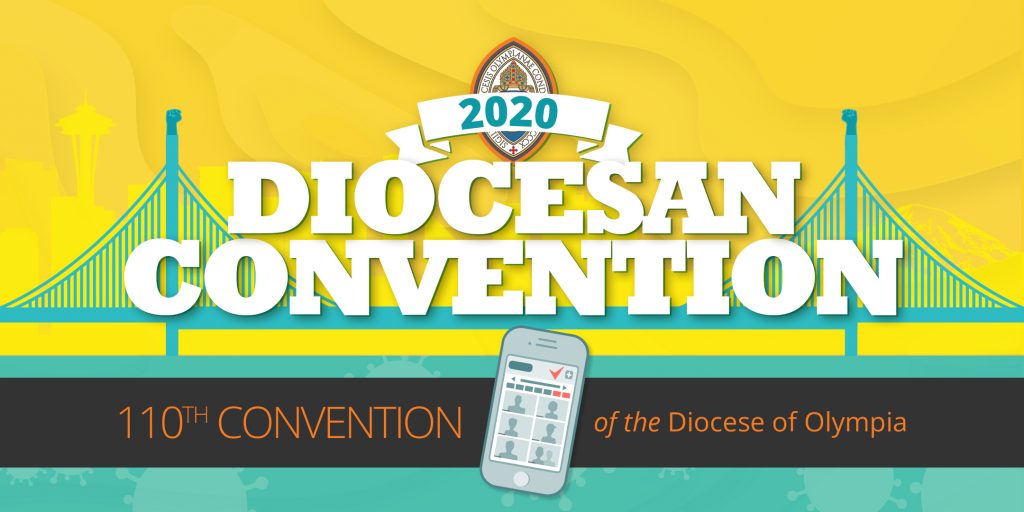 We are living through challenging times – caught in the intersection of twin pandemics. The continued spread of COVID-19 has laid bare many of the inequities within our society and prevents us from being able to gather face-to-face.
Join us for the 110th Convention of the Episcopal Diocese of Olympia, as we gather virtually for workshops and worship. Join us as we assemble remotely to do the work of the diocese. Join us as we come together and connect as the Body of Christ.
PRELIMINARY SCHEDULE
Below is the first draft outline agenda; please mark these blocks of time on your calendar. In a virtual setting, we are aiming for each session to be 2-3 hours.
Friday, October 23
9:00am – 12:00pm Convention Session 1
Bishop's Address & Townhall
Workshops, breakouts, exhibits, & presentations
1:00pm – 4:00pm Convention Session 2
Business and action items: elections, appointments, resolutions, Constitution & Canons report, reports for action
Saturday, October 24
9:30am – 12:00pm Convention Session 3
Keynote address
Truth & Silence: Responding to Racism as a Diocesan Community
2:30pm Convention Eucharist & Deacon Ordinations – Livestream from Saint Mark's Cathedral
REGISTRATION
Please click on the link below to register. Contact Matt Koski, Resource Coordinator, with questions (mkoski@ecww.org).
All registrations must be in no later than October 11.
Congregation Admins: To simplify registration, congregations are asked to complete the Registration form for their entire delegation and submit it with a single payment covering the total amount due.
Individuals: To avoid duplicate payments, please check with your church office to see if you have already been registered. Use this form to pay your own individual registration if your church is NOT paying your expenses, or if you are a clergy person not formally connected to a congregation.
WORKSHOPS
Are you attending this year's Diocesan Convention? Join us for this year's virtual Convention Workshops on Friday, October 23. All workshops will be recorded and be made available in the weeks to come across our diocesan communications channels.
You can find links to the workshops once you log in to the Diocesan Convention Chime platform under the "Schedule" Tab.

October 2020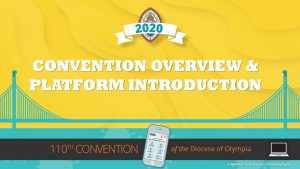 Join Canon Dede Moore for a Convention overview and an introduction to the Chime virtual platform.
Find out more »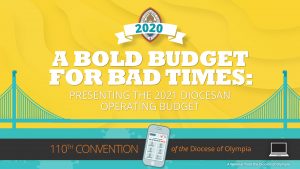 Join the Rev. Dennis Tierney and members of the Budget and Finance Committee for a webinar exploring the 2021 Operating Budget for the Diocese of Olympia - bad times call for bold responses; learn about our diocesan response.
Find out more »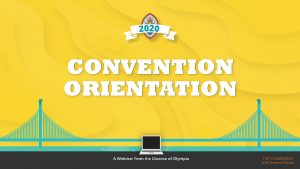 An orientation to the work of our 2020 Diocesan Convention including Rules or Order to be used for our virtual Convention.
Find out more »
+ Export Events