Art Mural Celebration
September 10 @ 11:30 am

-

1:30 pm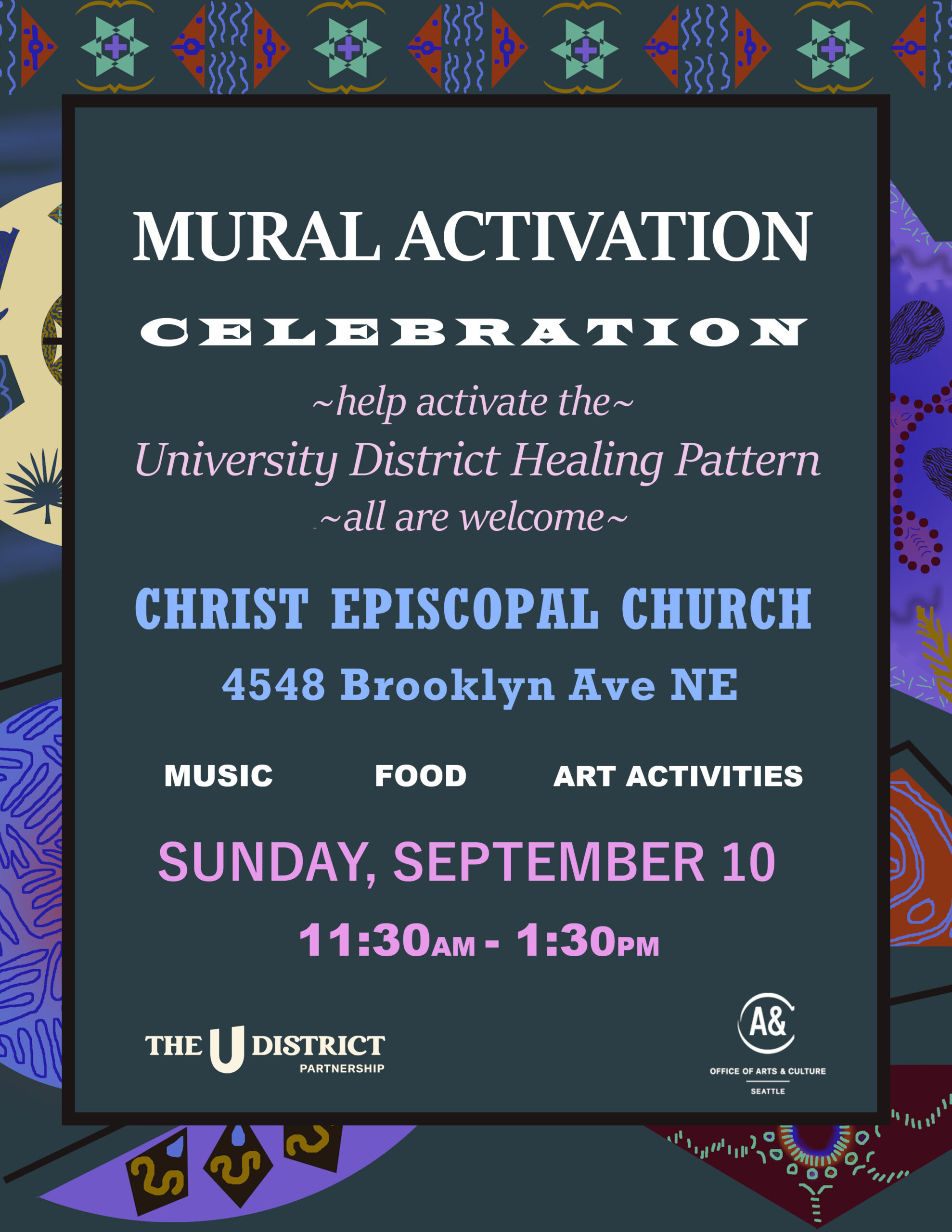 Healing Art Mural Celebration
Christ Church Seattle
Part of Christ Church's work in the U District community is to provide beauty, rest, and joy for all members of their community. They are also committed to tending to the history of the University District. The mural is a healing pattern that engages the history of the land and provides a calming offering of respite and visual nourishment for everyone passing by.
Music, Food, Cake, beverages, and the opportunity to meet neighbors and meet Leah Nguyen, the mural artist. Everyone will be given the opportunity to express our ideas about the questions: What healing gift does the mural give to the community? How does the mural feel to each of us individually? and What healing gift would we like to give to the University District?
Please come and celebrate and rejoice together for this gift of beauty gracing Christ Church, Seattle's wall.
Related Events