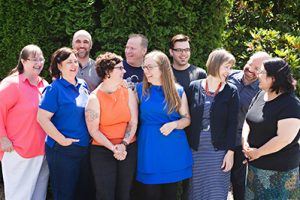 The College of Congregational Development is a comprehensive training program. It seeks to nurture and develop congregational development practitioners from within existing parish lay and clergy leadership. Most participants are members of teams from congregations within the Diocese of Olympia, however the College is open to other participants and has hosted individuals and teams from other Episcopal Dioceses and the broader Anglican Communion.
The program draws on organization development theory and practice, congregational development theory and practice, theory and practice related to healthy, responsive leadership, and current and traditional understandings of Anglican/Episcopal ethos, culture, spirituality and ways of being the church today.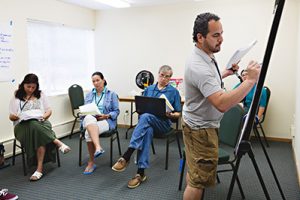 The training is offered in two formats:
Four two-day sessions for each of two consecutive years, or
Two seven-day intensive sessions over two consecutive summers.
More information on the College is available on their website, cdcollege.org.