Racism in America: Film Series
Ascension, Seattle | August 23, September 13, October 11; 7:00pm
Join Ascension, Seattle for a series of contemporary films about racism in America, followed by sacred conversations: Get Out, The 13th, and I Am Not Your Negro.
---

Climate Change: How Can You Make a Difference
Ascension, Seattle | September 6, 7:00pm
Climate Reality leader Dr. Kim Rice will speak at Ascension, Seattle on impact of climate change, solutions, and ways to take action.
---
Poetry at St. Paul's
St. Paul, Bellingham | September 29-30
St. Paul, Bellingham presents a festival of poetry September 29-30. Featuring readings from poets Luci Shaw, Scott Cairns, and Jeanne Murray Walker; workshops led by Luci Shaw, Caitlin Thomson, and Jennifer Bullis; and a keynote by Greg Wolfe.
---

Jesus Christ, Yesterday, Today and Forever
Saint Mark's Cathedral, Seattle | September 29, 7:30pm | Freewill Offering
The National Lutheran Choir leads a community-wide evening of singing. The concert commemorates the 500th anniversary of the Protestant Reformation.
---

Support Group For Caregivers of Those with Memory Loss
St. Mary, Lakewood | 3rd Saturdays
A safe place for unpaid family caregivers, their family and friends to:
Exchange practical information on caregiving problems & possible solutions
Talk through challenges & ways of coping
Share feelings, needs & concerns
Learn about resources available in the community
---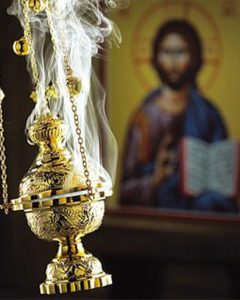 Weekly Healing Eucharist
St. Clement, Seattle | Wednesdays, 12:00pm
Join St. Clement, Seattle every Wednesday Evening at 6:00pm for the celebration of the Holy Eucharist with Scripture, reflections, and prayer, including the litany for healing and the Sacrament of Healing.