Choral Evensong
Saint Mark's Cathedral, Seattle; St. Stephen, Seattle; Trinity, Seattle; St. John, Kirkland | Sundays in October and April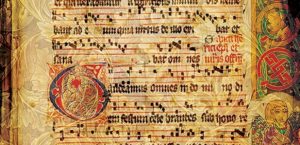 Choral Evensong takes place first Sundays of the month at St. Mark's (4:30pm), second Sundays at St. Stephen's (5:00pm), third Sundays at Trinity Parish (5:00pm), and fifth Sundays in October and April at St. John's, Kirkland (4:00pm).
---

Reformation Labyrinth Walk
Redeemer, Kenmore | October 17, 7:00pm
Our next labyrinth walk at Church of the Redeemer is Tuesday, October 17, 2017, at 7:00 pm. This walk honors the following people: William Tyndale, Hugh Latimer, Nicolas Ridley, Thomas Cranmer, and Martin Luther. Come and walk in thanksgiving for a part of our heritage as Christians.
---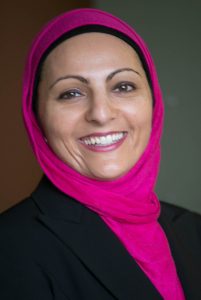 Sisters and Brothers All: Perspectives on Immigration – Session 3
The Center at St. Andrew, Seattle | October 18, 7:00pm | $10-15 Suggested Donation
"Faith Over Fear: Standing with our Muslim Neighbors" with Aneelah Afzali, founder and executive director of the American Muslim Empowerment Network (AMEN), a new initiative of the Muslim Association of Puget Sound (MAPS), and the Rev. Terry Kyllo, pastor serving The Catacomb Churches, a Lutheran and Episcopal congregation of house churches, and director of Neighbors in Faith (NIF), an organization working to facilitate relationships between Muslims and those of other faiths to build stronger communities for a more peaceful world.
---

Christopher Lynch, Organist
Christ Church, Tacoma | October 20, 12:10pm | Goodwill Offering
Chris Lynch, organist, plays colorful music by Buxtehude, Bach, Mendelssohn, Kenneth Leighton and Herbert Howells on the renowned John Brombaugh pipe organ. Mr. Lynch, a graduate of the Indiana University School of Music, is Fellow in Church Music at Trinity Episcopal Cathedral in Portland, Oregon, where he works with Canon Musician Bruce Neswick. Join Christ Church, Tacoma for 40 minutes of delightful music!
---

Intentional Welcoming: Holding Healthy Boundaries as a Spiritual Practice
A Conversation and Book Signing with Paul Schroeder
St. Paul, Seattle | October 29, After 9:00am & 11:15am Masses
Join us for a special guest forum with Paul Schroeder on the spiritual practices engaged in his new book Practice Makes Purpose. We have been taught to associate spirituality with saying "yes." We are supposed to say yes to God, to our neighbor, to the church or pastor, to just about everyone. But saying "no" is also a spiritual act. This conversation with Paul will focus on holding healthy boundaries in order to preserve precious resources–our time, energy, and attention–so they can be devoted to the best possible use. Paul's book is available as a Kindle or paperback on Amazon. A limited number of books will be available for purchase on site.
---

Sine Nomine Concert
Trinity, Seattle | October 29, 4:00pm | Goodwill Offering
Sine Nomine, a vocal program of Early Music Seattle, gives its Fall concert, directed by Anne Lyman.
---
High Solemn Mass Commemorating All Faithful Departed
Epiphany, Seattle | November 4, 7:30pm
Join Epiphany, Seattle for a high solemn mass commemorating all faithful departed, featuring Byrd's mass for four voices and Harris' "Faire is the Heaven."
---

All Souls Memorial Organ Concert
Trinity, Seattle | November 5, 1:30pm | Goodwill Offering
Trinity Music Director Jo Baim is joined by Vicki Boeckman (recorders), Gus Denhard (lute) and Peter Maund (percussion) for a concert spanning music of the Middle Ages through the 20th century.
---

New Baroque Orchestra
Trinity, Seattle | November 5, 3:00pm | Goodwill Offering
NBO is a collegium group sponsored by Early Music Seattle, under the direction of Linda Melsted.
---

Buon Natale: An Italian Christmas
Seattle Choral Company at Saint Mark's Cathedral, Seattle | December 9, 8:00pm | Tickets: $25 (general), $20 (student/military/veteran), $5 (student), Children 6 to 10 FREE
Buon Natale is the way they say Merry Christmas in Italian.
Take a musical tour to Italy this holiday season, no passport needed! From sheep-covered hillsides to majestic cathedrals, let the glorious voices of the Seattle Choral Company take you through centuries of Italian masterworks singing Renaissance motets, popular carols, and works by Italian and Italian-American opera composers.
You'll be transported by the works of Italian masters, including Giovanni Pierluigi da Palestrina, Giovanni Gabrieli, Giuseppe Verdi, Luca Marenzio, Gioacchino Rossini, as well as Italian-Americans Gian Carlo Menotti, and Dominick Argento.
---

Baltic Centennial: 100 Years of Statehood
Seattle Choral Company at Saint Mark's Cathedral, Seattle | March 24, 8:00pm | Tickets: $25 (general), $20 (student/military/veteran), $5 (student), Children 6 to 10 FREE
In 2018 the three Baltic nations of Latvia, Estonia, and Lithuania—home of the "Singing Revolution" —will jointly celebrate their 100th anniversary of statehood and independence. In the Baltics, singing is cultural and historical. Choral music was vital in developing and maintaining a sense of national identity during many years of occupation, as well as providing a means of creative resistance; and so it retained its central role within the culture.
On March 24, 2018, the Seattle Choral Company, along with six participating area choirs, will salute this centennial with a concert demonstrating the sheer beauty and excellence of choral music from the Baltic countries.
---
Holy Land Pilgrimage
Good Samaritan, Sammamish | April 13-24, 2018
Join the people of Good Samaritan, Sammamish for "Searching for Emmaus," a post-Easter pilgrimage to the Holy Land.
---

Songs of the Danube: Choral Songs from Central Europe
Seattle Choral Company at Seattle First Baptist Church | June 9, 2:00 & 8:00pm | Tickets: $25 (general), $20 (student/military/veteran), $5 (student), Children 6 to 10 FREE
Framed by rolling hillsides, lush vineyards and medieval castles, the legendary Danube River Valley has resonated with musicians, artists, and poets throughout the centuries. It is here in the heartland of Europe where old traditions were preserved in folk tales and folk songs, and Europe's greatest classical composers immortalized these words and melodies as some of their finest works for voices.
Waltz along Europe's historic Danube River on June 9 and hear these folk songs crafted by the area's greatest classical composers—Johannes Brahms, Antonin Dvořak, Bela Bartók, and Henryk Górecki.
---

Support Group For Caregivers of Those with Memory Loss
St. Mary, Lakewood | 3rd Saturdays
A safe place for unpaid family caregivers, their family and friends to:
Exchange practical information on caregiving problems & possible solutions
Talk through challenges & ways of coping
Share feelings, needs & concerns
Learn about resources available in the community
---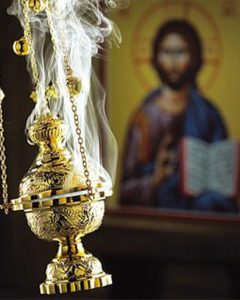 Weekly Healing Eucharist
St. Clement, Seattle | Wednesdays, 12:00pm
Join St. Clement, Seattle every Wednesday Evening at 6:00pm for the celebration of the Holy Eucharist with Scripture, reflections, and prayer, including the litany for healing and the Sacrament of Healing.