" (a cathedral is) built to provide a canopy over the acts of a worshiping community of believers, an organization of space in which movement and music, word and sacrament, can be presented with dignity befitting an action which is nothing less than a celebration of the Christian understanding of the meaning and mystery of being alive and being human. A cathedral is a theatre for a kind of liturgical dance to the music of time and the hidden harmonies of God.
– Sydney Evans, retired Dean of Salisbury Cathedral and of King's College, London
A cathedral is by definition a diocesan entity, serving as the seat of the bishop and as a resource center for the diocese and the broader community. It is a house of prayer for all people, a meeting place in times of crisis, sorrow and celebration. Wherever you are on your journey of faith, you are welcome at Saint Mark's Cathedral.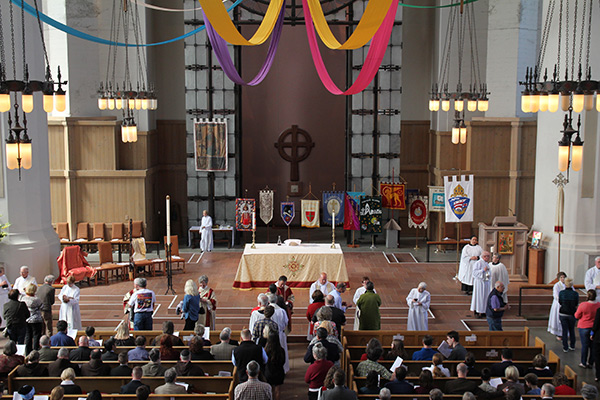 VISIT THE SAINT MARK'S CATHEDRAL WEBSITE