Children & Families in the Diocese
The Diocese of Olympia welcomes and honors children as integral members of the greater church.  Local congregations are encouraged to design faith formation activities specifically for children and to develop events and activities that appeal to families as well as the broader multi-generational community that the church represents. Diocesan staff and Children's Commission members are eager to assist in creating or supplementing existing programs for children and families.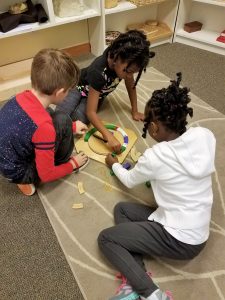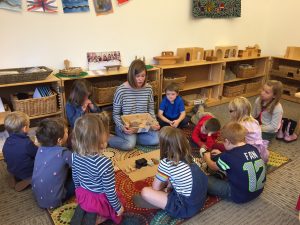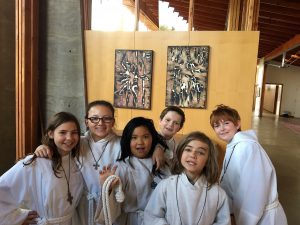 Crowd-Source Your Questions
The members of the Diocesan Children's Commission, leaders in faith formation from across the Diocese, can help you with your questions. Whether you are new to a church staff position, a volunteer, or a parent/guardian; if you would like advice on choosing curriculum or other resources; or if you need guidance on planning an event or recruiting volunteers; drop the commission a line and draw from the collective experience there — no request too small!  E-mail the Children's Commission with a question: children@ecww.org
Favorite Resources from A – Z:
Coming Soon! Creating Warm and Welcoming Church Spaces for Families and Children – A guide to creating the most welcoming spaces for the families and children in your parish. From color psychology to lighting and furniture suggestions, you will learn how to build inviting spaces with just a few tricks and tips!
Choosing a New Curriculum? Read this First – Article by Dorothy Linthicum for Building Faith, a ministry of Virginia Theological Seminary.  She says, "Before we recommend curricula for specific age groups, we ask formation leaders to take a step back to look at the church as a whole, its strengths and weaknesses, its character or ethos, its beliefs and faith identity…" and includes a worksheet for doing just this.
Christmas Pageant Ideas – Tips and tricks from Building Faith, including complete scripts that you can download for free.
Curriculum Chart for Children – 2020 – A comprehensive overview by Sharon Ely Pearson, Episcopal Christian Education Specialist.
Follow Us on Facebook – Frequent postings include best practices and information about local events for Episcopal Children & Families Ministry Leaders in western Washington.
Forma – Follow this Facebook page for stimulating Christian Formation discussion and idea-sharing from around the country. Forma is a ministry of the Episcopal Church Foundation.
Scope & Sequence – Suggestions on which Christian concepts to teach and when to teach them based on children's ages and developmental stages. Covers ages 4 – 18. Published by the Episcopal Diocese of Alabama.
Vacation Bible School: 2020 Reviews – The annual comparison chart from Building Faith which includes selections that:
1. Emphasize God's love and care for all people;
2. Illustrate a distinctive theme supported by a cohesive program of stories and activities;
3. Present sound learning strategies based on developmental traits of the targeted audience.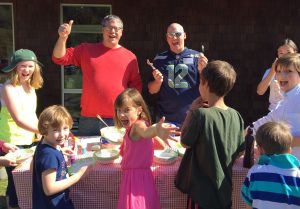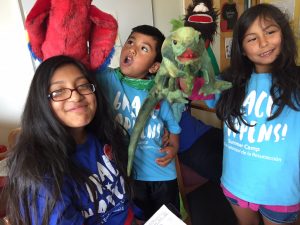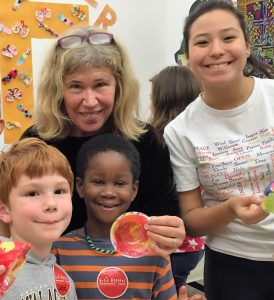 Upcoming Children & Family Ministry Meetings:
Children & Families Ministry Meetings are open to clergy, staff and volunteers who work with children in a church setting or are looking to do so. Take advantage of this chance to collaborate with your colleagues, to share ideas, and to brainstorm for the future. Join us from noon – 1:30 p.m.  RSVP to get the Zoom code: faithformation@ecww.org
Wednesday, March 24, 2021

Wednesday, June 23, 2021

Wednesday, September 22, 2021

Wednesday, December 1, 2021
Video Archive
Children's Presence in Worship (1 hour) – In times of declining church membership, mainline congregations put considerable weight on the presence of children as an indicator of congregational vitality. But how do we truly welcome children in the life of our churches, especially in worship? If children are full members of the Body of Christ through their baptism, shouldn't they be full participants in Word and Sacrament? Let's explore how worship can truly be a multi-generational experience for the whole church.
Handouts Courtesy of Sharon Ely Pearson – Making Room for Children in Church & Children and Worship
Godly Play in a New Way (1:18) – While Sunday school as we once knew it is on hold, Godly Play storytelling can continue thanks to Zoom and a little ingenuity. The Reverend Kay Flores, St. Timothy, Chehalis, a long-time Godly Play trainer, demonstrates how you can improve your Godly Play outreach with a document camera, a technique which better showcases the sacred stories. Kay draws from her own experience, and that of other trainers from around the country, in offering tips and making recommendations on how best to lead virtual sessions.
How Are You Reaching Children & Families Right Now? (1:09) – Children & Families Ministry Leaders, clergy and volunteers in the Diocese of Olympia gather in a casual discussion of what's working and what isn't in this brave new world of virtual faith formation.
Faith Formation Newsletter
Find resources, articles and feature stories that cover topics designed to give you fresh ideas for building faith in children & families, youth, and adults. To receive this monthly newsletter in your in-box, click the "subscribe" button at the bottom of this page.
Browse our archives to find regular columns like "The Bishop's Bookshelf," by our own +Greg Rickel and "Just Ask A Librarian," by Resource Center Librarian Sue Tait, as well as these timely and hopefully timeless articles:
Autumn 2020  – Searching for Racial Justice in the Church / Exploring "Messy Church" / A New Resource for All Saints' / Contemplative Creativity
Summer 2020 – The Bishop Tackles White Fragility / Resources to Support Young Activists / Stories of Quarantine
Spring 2020 – Video Workshops with Sharon Ely Pearson / Young Adult "Stories of Quarantine" / Pentecost
Winter 2020 – Lenten Program Ideas / Bishop's Bookshelf
November 2019 – Christmas Sensory Worship / Labyrinths at Advent
October 2019 – Listening Ministry / Instructed Liturgy / Quick Links – Faith Formation at Your Fingertips
September 2019 – Designing a Children's Worship Area in Your Sanctuary / Edible Hope / Camp Resurreccion Re-cap
May 2019   – How To Be A Radically Welcoming Church / Resources for Preparing Confirmands / RIP Rachel Held Evans
April 2019 – Why We Bring Children to Church / Preparing Older Children for Baptism / Children's Books Help Unpack the Crucifixion / Taize for Families
March 2019 – "No Longer Strangers" — Exploring Immigration Issues / Collected Prayers for Immigrants / The Way of Love for Lent
February 2019 – Resources & Recommendations for Observing Lent with Children & Families / "For One Who is Exhausted, a Blessing," by John O'Donohue
January 2019 – Young Adults Tell All: "What's Working and What's Not in My Episcopal Church" /  Things You Can do to Champion Your Children's Ministry / RIP Mary Oliver
December 2018 – Las Posadas – Resources for Understanding and Sharing in this Latin-American Tradition / Advent Play-List / Parker Palmer Book Recommendation from Bishop Rickel
November 2018 – The Gratitude Practice — Thanksgiving & the Church / Advent Using Social Media for Teens / Prepare Ye: Using Labyrinths During Advent / A Theology of Happiness / "Paper Advent" — Take Home Projects for Families
October 2018 – Prayer in our Culture: Anne Lamott, Praying in Color & the World Prayers database / Choose a Christmas Pageant
September 2018 –  20 Ways to Engage Young People / Daily Devotionals in the Digital Age / Modifying the Godly Play Classroom for Children as Young as 2
August 2018 – 5-Church Collaboration Brings Summer Camp to Families of Farm-workers / Youth at General Convention / Tips for Teaching (and Surviving) Sunday School
July 2018 –  Free Curriculum from the Episcopal Church on Civil Discourse / Liturgy Teaching Cards / Children's Books in Faith Formation
June 2018 –  Presiding Bishop Michael Curry & The Sermon Heard 'Round the World / Closing Prayer Liturgy Tailor-Made for Youth / Essential Summer Teaching Tip: 7 Ways to Quiet a Crowd / "Storying" with Jerome Berryman