May 2020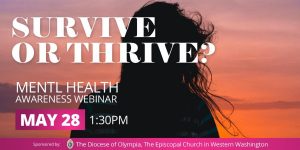 We will discuss ideas for staying healthy, resilient, and how to identify & decrease stress and anxiety…and help others do the same.
Find out more »
June 2020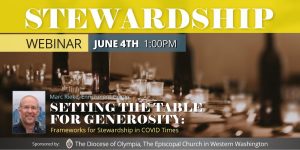 Marc Rieke, Senior Consultant for The Enrichment Group, explores sound scriptural understandings of healthy and effective stewardship foundations and frameworks, considerations, unique opportunities and practical strategies for unfolding stewardship appeals in this current time.
Find out more »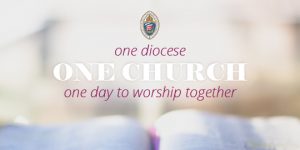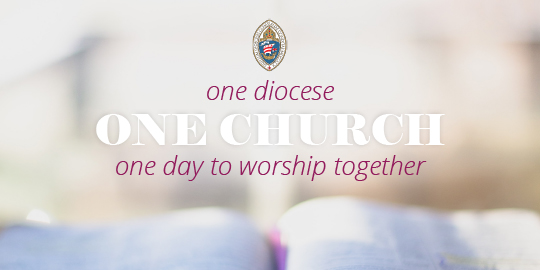 Join us for an all-diocese worship service designed to bring together all Episcopalians in Western Washington to worship as one, connect to each other, and meditate on all the ways we stay connected and stay church.
Find out more »
+ Export Events