2023 Clergy Conference & Retreat: Re-connect – with Colleagues, with Yourself, and with Our New Bishop Provisional
May 1

-

May 3

$105 – $210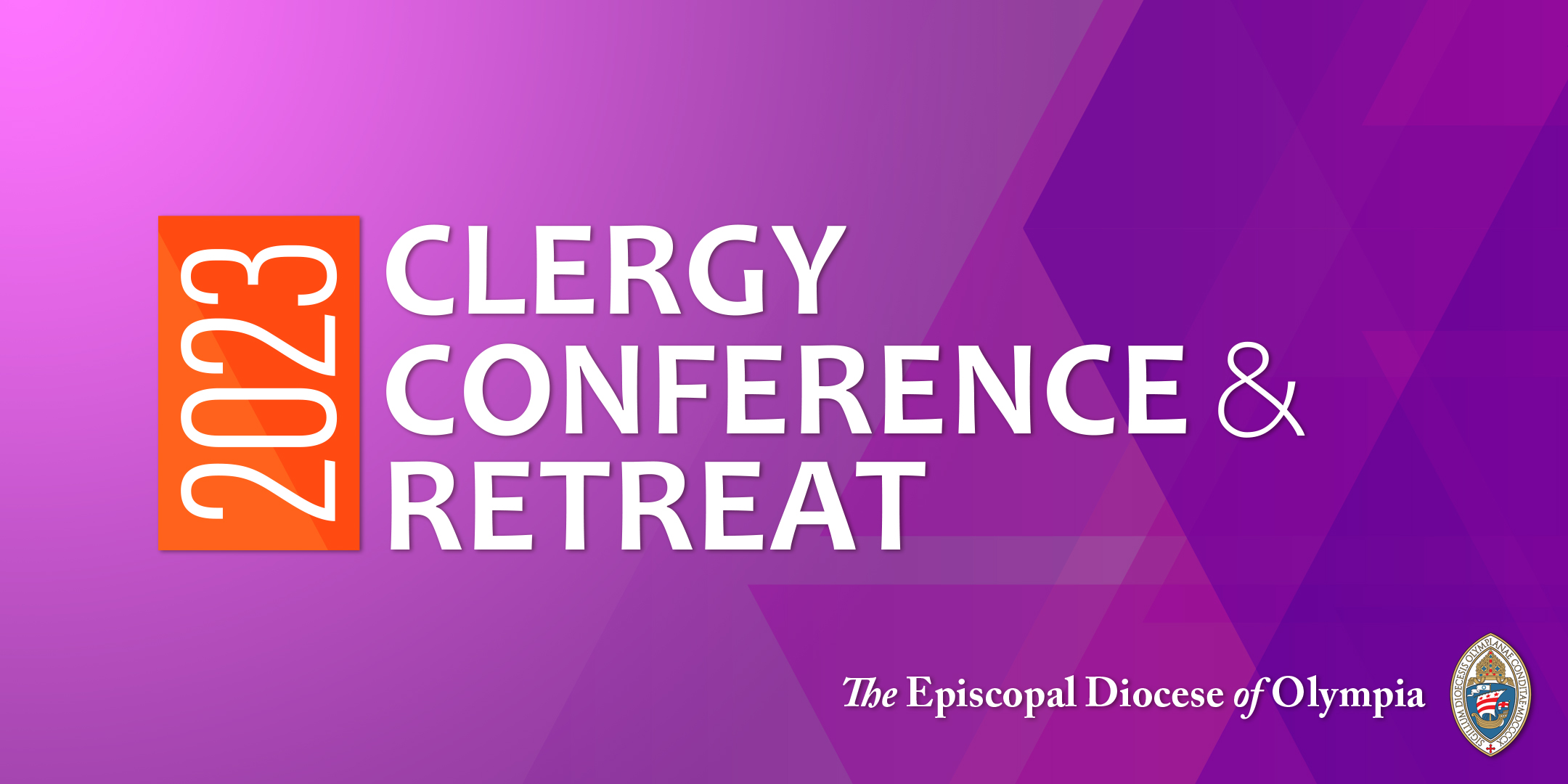 This in-person conference, taking place at the Kitsap Conference Center at Bremerton Harborside, will focus on opportunities for us to connect with each other, dedicated time to connect with ourselves, and time with the Most Rev. Melissa Skelton, our new Bishop Provisional.
Registration is per person and includes:
Up to 3 nights lodging at the Hampton Inn & Suites or Fairfield Inn, Bremerton (Sunday, Monday, Tuesday) in queen/queen rooms. Rooms are assigned on a first-come, first-served basis.
All meals from breakfast Monday through breakfast Wednesday (breakfast for those staying overnight only).
**Please do not call to reserve a room – Diocesan Office staff is making arrangements based on your registration.**
Registration fees per person:
Overnight: $210
Commuters (no overnight lodging): $105
Registration deadline: Friday, April 14.
Some scholarships are available, however, we are asking that you make every effort to have your congregation pay this very minimal fee (most newer LOAs include coverage of the cost of the annual clergy conference by the congregation). We have greatly subsidized this conference so that the cost to you and your congregations can be kept low. Please contact Bishop Skelton at mskelton@ecww.org to make a request.
Registration Questions: contact Matt Koski at mkoski@ecww.org.
Program Questions: contact The Rev. Canon Alissa Newton at anewton@ecww.org.
Venue Questions: https://www.kitsapconferencecenter.com/.
Lodging Questions: Hampton Inn: https://www.hilton.com/en/hotels/pwtwahx-hampton-suites-bremerton/?SEO_id=GMB-HP-PWTWAHX. Fairfield Inn: https://www.marriott.com/search/hotelQuickView.mi?propertyId=SEASB&brandCode=FI&marshaCode=SEASB.
2023 Clergy Conference & Retreat: Re-connect – with Colleagues, with Yourself, and with Our New Bishop Provisional
Related Events