Go and Do Likewise
September 27 @ 7:00 pm

-

8:30 pm

$40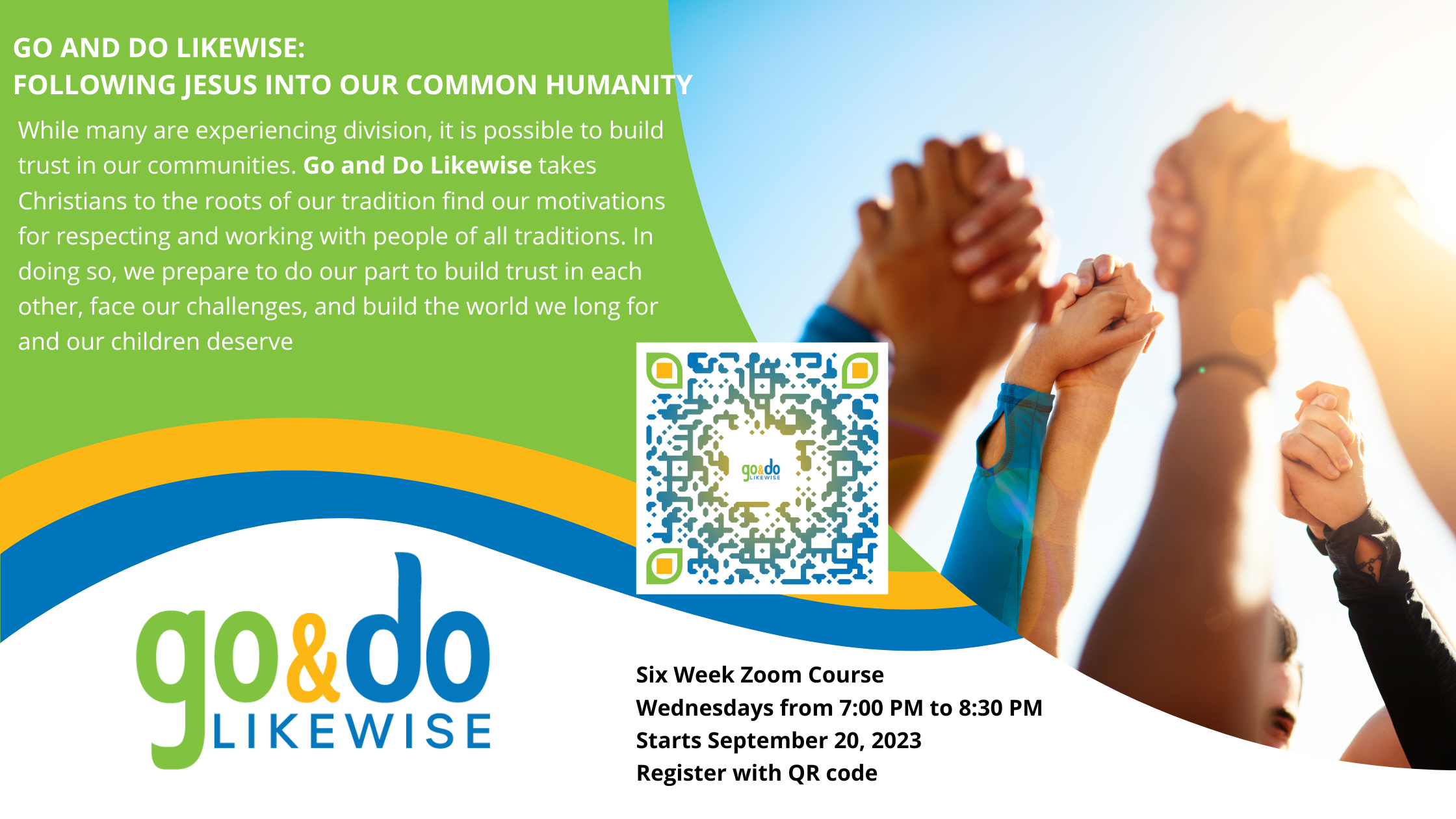 Exclusive in-grouping and dehumanization are tearing society apart. Many people see Christianity and wisdom traditions in general as both cause and accelerant to the degradation of social cohesion and action for the common good.
Jesus was a leader in the Abrahamic tradition which proposes relationship and respect between in-groups, work for the common good, and mutual honoring of in-groups in public.
Go and Do Likewise is a live course on Zoom with an On Demand component that takes Christians to the roots of our tradition find our motivations for respecting and working with people of all traditions. In doing so, we prepare to do our part to build trust in each other, face our challenges, and build the world we long for and our children deserve.
Weekly on Wednesdays: September 20 – October 25
Related Events