Martin Luther King, "Blessed Are the Peacemakers"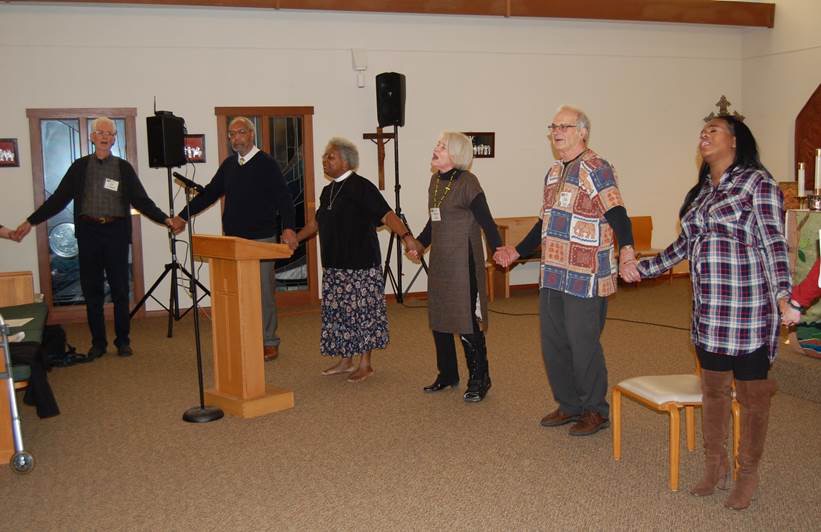 With a pandemic raging, will there will be a 16th annual Martin Luther King, "Blessed Are the Peacemakers" community event? The answer is yes. However, it will not, as in past years, be a community gathering. Instead you will find the 16th annual event on YouTube at https://youtu.be/NUPJZssGoQ0.
The event will follow the interactive reading format of previous King events. The readings will combine Civil Rights history with contemporary racial issues. This year the history segment will honor John Lewis and the Beloved Community. The contemporary aspect of the event will, through personal witnesses, introduce a racial reckoning on white privilege and racism.
This year's virtual event will again feature the music of Karl Olsen, the Trinity Lutheran Minister of Music. Karl has prepared four new musical arrangements. They include "When the Saints Go Marching In," "Back of the Bus," and "Ain't Gonna Let Nobody Turn Me 'Round." In addition to these arrangements, Olsen has introduced contemporary lyrics for the Civil Rights Movement standards. Introduced for "Blessed Are the Peacemakers" is a new song "Already Been Time" – music by Karl Olsen including lyrics from Langston Hughes's poem Harlem. This year's video version of "Blessed Are the Peacemakers" will be the premier of these new pieces.
The event is sponsored by the St. Augustine's Episcopal Peace Fellowship.
Martin Luther King, "Blessed Are the Peacemakers"
Related Events