Religion & Public Life Seminar
October 27

-

October 30

$111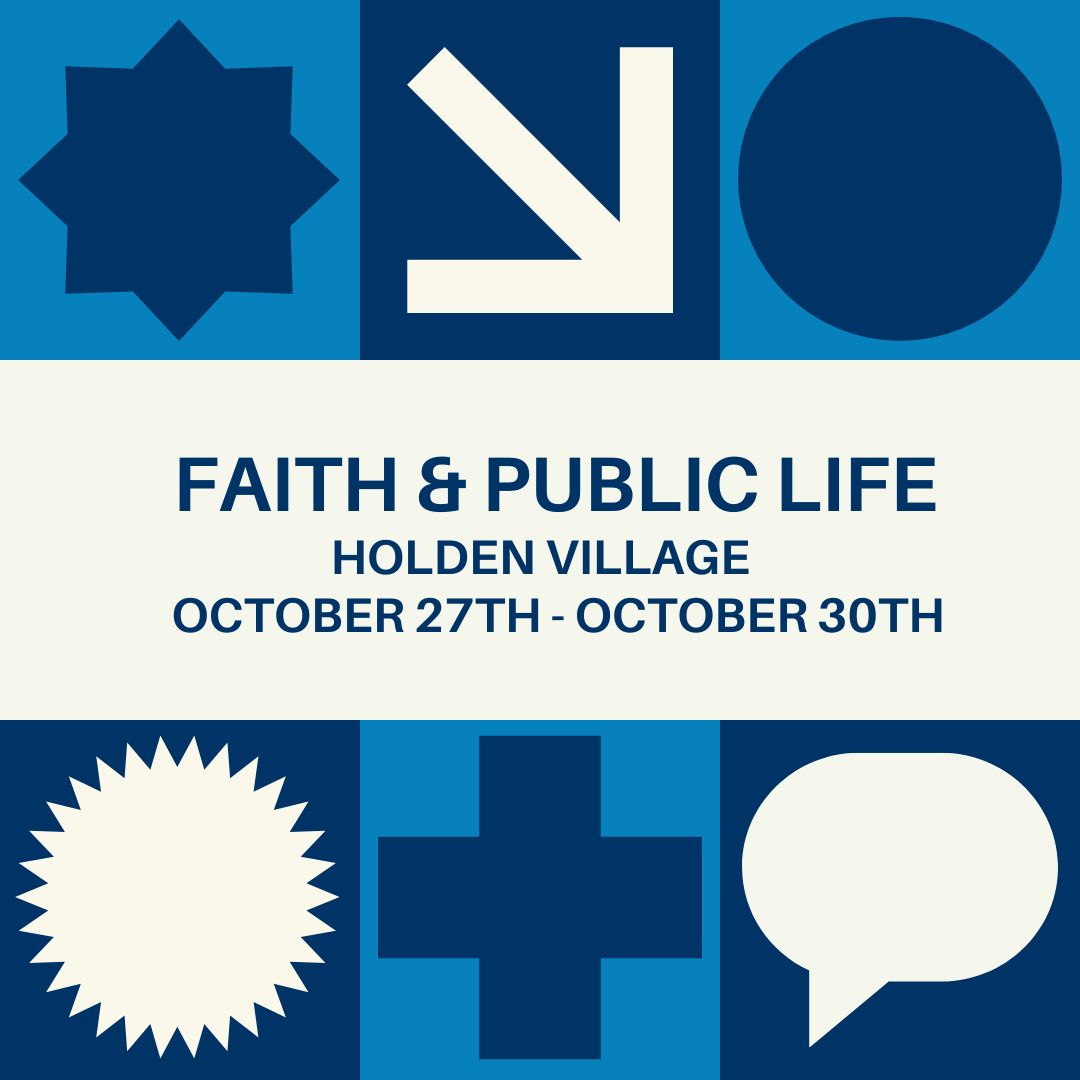 Sensing despair in the daily news? Unsure how progressive faith values fit into public discourse? Register for the Faith & Public Life seminar at Holden Village from Friday, October 27th to Monday, October 30th, 2023.

Community advocate Kristin Ang and journalist Jason DeRose will facilitate this 4-day seminar exploring ways faith informs our perspectives on social and political topics like environmental issues, gender, and Christian nationalism. During the program, you'll learn about the powerful ways faith can shape public discourse, how to express your faith perspective, and how to become an advocate in your community.

About the Faculty

Kristin Ang (She/Her) is a Filipino-American attorney who grew up in Pierce County, WA. She is the Policy Engagement Director at Faith Action Network (FAN), where she advocates at the state and federal level for FAN's legislative agenda of building a just, compassionate sustainable world. Kristin is also a Port of Tacoma Commissioner and Northwest Seaport Alliance Managing Member. She made history as the first person of color elected on the Port of Tacoma Commission, along with the historical endorsement of the Puyallup Tribe of Indians. She serves on the executive board of the Central Puget Sound Economic Development District and the Washington Council of International Trade. She is on the Port's Environmental, DEI, Tribal Liaison, Workforce Development, and Joint Municipal Action committees. She is focused on environmental leadership, building community relationships, and creating economic prosperity for all. Kristin completed her business degree at the University of Puget Sound and law degree at Cornell Law School.

Jason DeRose (he/him) is the Religion & Belief Correspondent for NPR News, reporting on the ways belief shapes American public life and the ways American life shapes religious expression. Jason is a member of St. Paul's Lutheran Church in Santa Monica and a member of the Holden Village Board since 2020. He graduated from the University of Chicago Divinity School and St. Olaf College.

How to Sign-Up

On the Visit Holden page, scroll down to Visit in the Spring, Autumn, or Winter and click on Make a Reservation under the trio of photos.

You'll see a calendar where you can select an arrival date (Friday, October 27th) and ending date (Monday, October 30th). The reservation system will calculate your rate based on $111 per night. Your completed reservation serves as the registration fee for the retreat. A scholarship fund is available. You are encouraged to fill out this form to request tuition support.

Also, be sure to book your boat travel to and from Holden Village. Learn more about Getting to Holden here.
Religion & Public Life Seminar
Related Events