Seattle Pride Weekend: Parade, Events, & More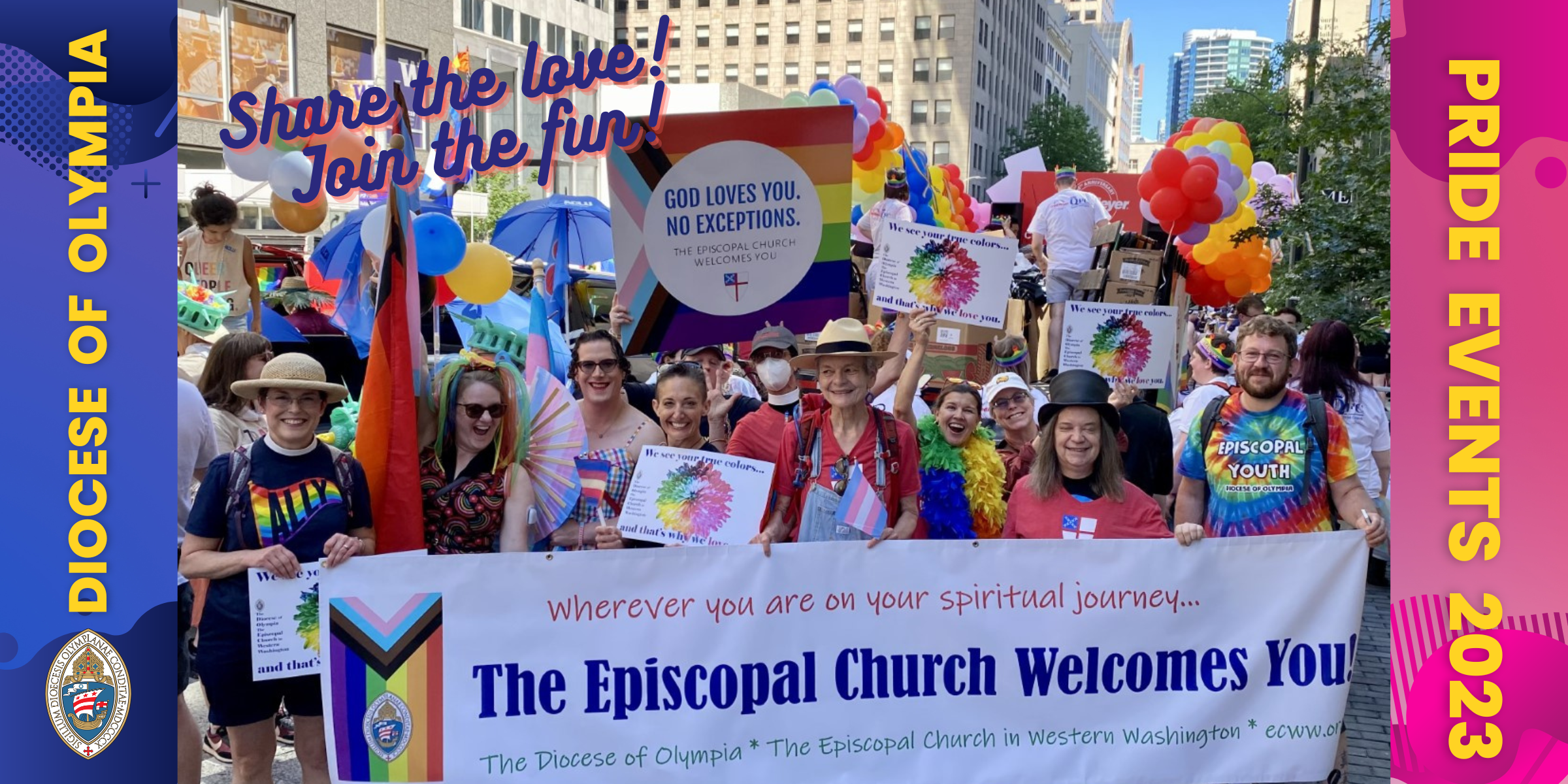 Join the Diocese of Olympia for any one (or all three!) 2023 Seattle Pride weekend events including marching in the Parade behind the Episcopal banner or making connections at the Episcopal booth for two days of PrideFest.
Here are the details (register here for more information):
PrideFest Capitol Hill – Saturday, June 24 – Pine Street to Roy Street, Seattle. Noon – 8:00 PM. Coordinated by Saint Mark's Cathedral.
Seattle Pride Parade – Sunday, June 25 – The 2.5-mile route starts near Pike's Market and ends at Seattle Center. Plan to get to the parade route between 1 0:30 and 11:15 a.m. Coordinated by the Diocesan Pride Team.
PrideFest Seattle Center – Sunday, June 25, immediately following the Parade, under the Space Needle. Noon – 6:00 p.m. Coordinated by the Diocesan Pride Team.
And there's more! Other Episcopal involvement in Pride events during June and July around the Diocese include Kitsap Pride; Lewis County Pride; Snohomish Pride; Taking Pride in Capitol Hill clean-up day; and a Pride Interfaith Service. Go to ecww.org/pride for details and contact information.
Let's show up for justice and by our actions demonstrate that the Episcopal Church of Western Washington really does welcome everyone!
Seattle Pride Weekend: Parade, Events, & More
Related Events