Youth Adventure: Holy Week Pilgrimage
April 2

-

April 7

$450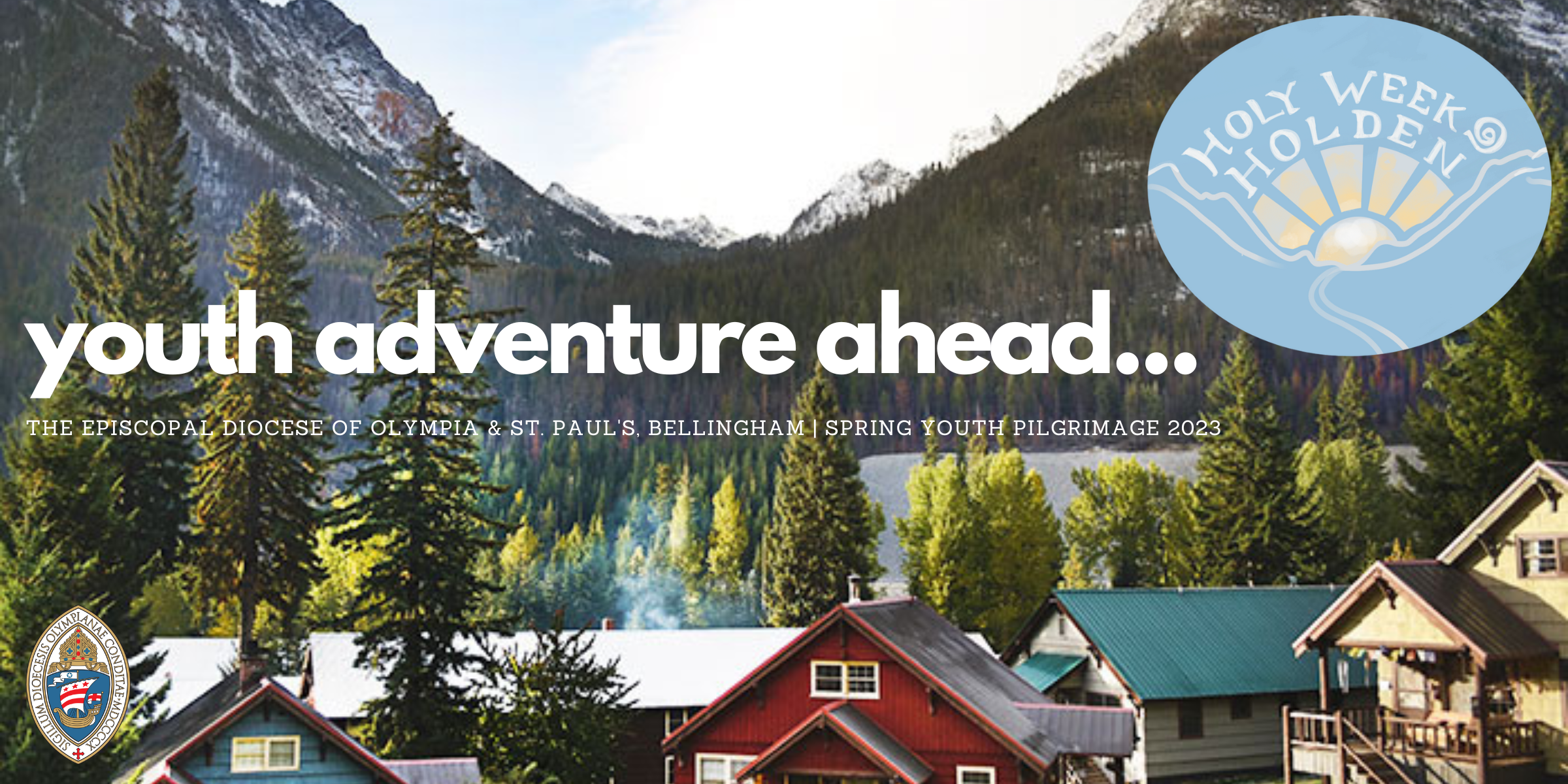 The Episcopal Diocese of Olympia and St. Paul's, Bellingham, will host a pilgrimage for 6th, 7th, 8th, and 9th graders to beautiful Holden Village, located in the North Cascade mountains above Lake Chelan.
Our journey will begin on Palm Sunday (April 2nd) and we will return on Good Friday (April 7). A detailed itinerary of our travels can be found at the registration link. (Please check spring break dates for your teen's school as not every district in Western Washington has the same time off.)
While at Holden we will hike through snowy forests, gather with the villagers to eat delicious meals, participate in the sacred rituals of Holy Week, and learn about the natural and liturgical cycles of renewal. We may also explore the vintage pool-hall and bowling alley, learn how to carve, paint, and weave on floor looms in the "craft cave" or throw pots in Holden's ceramics workshop.
This incredible pilgrimage is limited to ten youth.
Registration available below.
Accessibility Note: As a historic mountain Village, Holden's location poses notable challenges for those with limited mobility. During the summer months, housing with wheelchair accessibility is available and motor scooters can be borrowed upon request. In good weather, guests are also welcome to travel on a portion of 10 Mile Trail which is maintained as a wheelchair-accessible trail. In the winter, however, please keep in mind that due to snow accumulation and ice, visits may be difficult.
Youth Adventure: Holy Week Pilgrimage
Related Events