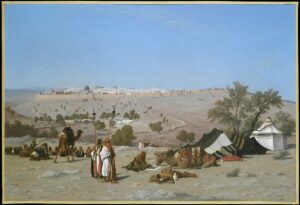 Psalm 99
1 The LORD is King;
let the people tremble; *
he is enthroned upon the cherubim;
let the earth shake.
2 The LORD is great in Zion; *
he is high above all peoples.
3 Let them confess his Name, which is great and awesome; *
he is the Holy One.
4 "O mighty King, lover of justice,
you have established equity; *
you have executed justice and righteousness in Jacob."
5 Proclaim the greatness of the LORD our God
and fall down before his footstool; *
he is the Holy One.
6 Moses and Aaron among his priests,
and Samuel among those who call upon his Name, *
they called upon the LORD, and he answered them.
7 He spoke to them out of the pillar of cloud; *
they kept his testimonies and the decree that he gave them.
8 "O LORD our God, you answered them indeed; *
you were a God who forgave them,
yet punished them for their evil deeds."
9 Proclaim the greatness of the LORD our God
and worship him upon his holy hill; *
for the LORD our God is the Holy One.
A Collect for Stewardship of Creation
O merciful Creator, your hand is open wide to satisfy the needs of every living creature: Make us always thankful for your loving providence; and grant that we, remembering the account that we must one day give, may be faithful stewards of your good gifts; through Jesus Christ our Lord, who with you and the Holy Spirit lives and reigns, one God, for ever and ever. Amen.
Image Credit: Jerusalem from the Mount of Olives, Charles-Théodore Frère, 1880
Metropolitan Museum of Art's Open Access Collection
Daily Psalm and Prayer – May 23, 2023