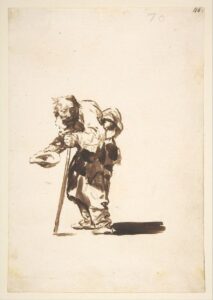 Psalm 140
1Deliver me, O Lord, from evildoers;*
protect me from the violent,
2Who devise evil in their hearts*
and stir up strife all day long.
3They have sharpened their tongues like a serpent;*
adder s poison is under their lips.
4Keep me, O Lord, from the hands of the wicked;*
protect me from the violent,
who are determined to trip me up.
5The proud have hidden a snare for me
and stretched out a net of cords;*
they have set traps for me along the path.
6I have said to the Lord, You are my God;*
listen, O Lord, to my supplication.
7O Lord God, the strength of my salvation,*
you have covered my head in the day of battle.
8Do not grant the desires of the wicked, O Lord,*
Nor let their evil plans prosper.
9Let not those who surround me lift up their heads;*
let the evil of their lips overwhelm them.
10Let hot burning coals fall upon them;*
let them be cast into the mire, never to rise up again.
11A slanderer shall not be established on the earth,*
and evil shall hunt down the lawless.
12I know that the Lord will maintain the cause of the poor*
and render justice to the needy.
13Surely, the righteous will give thanks to your Name,*
and the upright shall continue in your sight.
A Collect for Mission
Lord Jesus Christ, you stretched out your arms of love on the hard wood of the cross that everyone might come within the reach of your saving embrace: So clothe us in your Spirit that we, reaching forth our hands in love, may bring those who do not know you to the knowledge and love of you; for the honor of your Name. Amen.
Image Credit: Beggar with a staff in his left hand; folio 70 from the Images of Spain Album 'F', ca. 1812–20, Goya (Francisco de Goya y Lucientes)
Metropolitan Museum of Art's Open Access Collection
Daily Psalm and Prayer: November 25, 2022