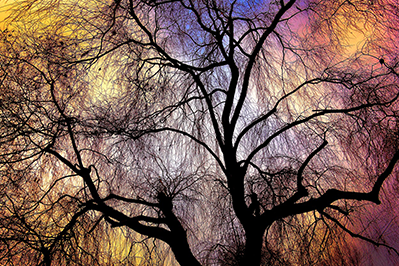 Psalm 6 
1 Lord, do not rebuke me in your anger; *
do not punish me in your wrath.
2 Have pity on me, Lord, for I am weak; *
heal me, Lord, for my bones are racked.
3 My spirit shakes with terror; *
how long, O Lord, how long?
4 Turn, O Lord, and deliver me; *
save me for your mercy's sake.
5 For in death no one remembers you; *
and who will give you thanks in the grave?
6 I grow weary because of my groaning; *
every night I drench my bed
and flood my couch with tears.
7 My eyes are wasted with grief *
and worn away because of all my enemies.
8 Depart from me, all evildoers, *
for the Lord has heard the sound of my weeping.
9 The Lord has heard my supplication; *
the Lord accepts my prayer.
10 All my enemies shall be confounded and quake with fear; *
they shall turn back and suddenly be put to shame.
A Prayer for the Answering of Prayer
Almighty God, who hast promised to hear the petitions of those who ask in thy Son's Name: We beseech thee mercifully to incline thine ear to us who have now made our prayers and supplications unto thee; and grant that those things which we have faithfully asked according to thy will, may effectually be obtained, to the relief of our necessity, and to the setting forth of thy glory; through Jesus Christ our Lord. Amen.
Daily Psalm and Prayer – Tuesday, March 27