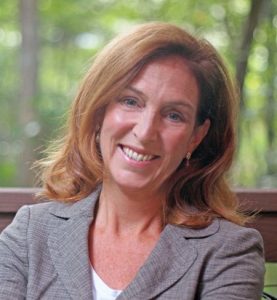 The Art and Craft of Preaching
The Diocese of New Westminster Synod Offices, Vancouver, BC | September 28-30 | $95 Registration
The Art and Craft of Preaching is a workshop offered by the diocese of New Westminster, the Episcopal Preaching Foundation and the Vancouver School of Theology. It will be led by Bishop Skelton, the Reverend Nathan Kirkpatrick, and Ms. Christine Parton-Burkett.
---

Becoming the Story We Tell – A Training in the Adult Catechumenate
Phinney Ridge Lutheran Church, Seattle | October 6 & 7 | $100 per Person, $300 per Congregation (3-6 Participants)
This ecumenical event is for church leaders seeking a away to welcome seekers and newcomers to the life of the church. You will be introduced to the Catechumenate, the ancient process of preparing persons for baptism, now being revived in the contemporary church. Reverend Daniel Benedict will lead us in considering how "we become the story we tell." Explore stages and elements of the process, worship rites, and more in small and large group venues. Please consider bringing more than one person from your parish (lay leaders, pastors, musicians, those stewarding adult formation, staff). You will be given resources and information to begin a catechumenal process or enrich one an already existing one. This event is co-sponsored by "Journey to Baptismal Living."
---

The Bishop White Prayer Book Society
It is probably a rare thing to be told that your parish might be eligible for a gift – a gift that is actually useful and which is backed up by a promise that has been kept since 1833. It was in that year Bishop William White founded the Prayer Book Society which today bears his name. Through the years the Bishop White Prayer Book Society has made possible the provision of Prayer Books and Hymnals (and their supplements) to parishes and missions that could not afford them. Our website has more information about the application process. Can we be of help to your parish?
---

Northwest Community Bail Fund
Being unable to post bail before trial can leave people with a tough choice – plead guilty to a crime they may not have committed, or stay in jail for weeks or months. Both choices impact their job, their shelter/housing, and even custody of children.
The Northwest Community Bail Fund has a mission to provide cash bail for people who are unable to pay due to poverty and who are charged with misdemeanor crimes in King County with a total bail set at less than or equal to $1500. This allows them to get out of jail during their trial period and defend themselves from a position of freedom. We are modeling the ministry on other bail funds that are currently in existence, namely the Bronx Freedom Fund and the Brooklyn Community Bail Fund.
Ways to get involved:
Volunteer
Community Partner (provide reminders court dates and arrange transportation)
Volunteer Coordinator
Manage social media
Advocacy work on bail reform
Donate

www.saintmarks.org – "Give" link in upper right corner and enter amount on the line for Northwest Community Bail Fund
Check made out to St. Mark's Cathedral with Northwest Community Bail Fund on memo line

Provide community service projects for people being released from jail
---
Priory Spiritual Center
Lacy, WA
The Priory Spiritual Center in Lacey has announced their schedule of programs for October, including Sketching for Peace and Nonviolence, Journey Into the Images of a Poem, Biblical Introduction to the Enneagram, and a Silent Centering Prayer Retreat. The Priory offers retreats, spiritual direction, and workshops; fees are charged for their programs.