Choral Evensong
Epiphany, Seattle | May 27, 5 PM
This Evensong service sung by the Epiphany Choirs & Choristers, commemorates Trinity Sunday and recognizes Dr. Carole Terry, Artist in Residence at Epiphany. The service will include Radcliffe Responses, Psalm 29, Dyson Evening service in D, and Stainer I saw the Lord.
---

Songs of the Danube: Choral Songs from Central Europe
Seattle Choral Company at Seattle First Baptist Church | June 9, 2:00 & 8:00pm | Tickets: $25 (general), $20 (student/military/veteran), $5 (student), FREE (Children 6 to 10)
Framed by rolling hillsides, lush vineyards and medieval castles, the legendary Danube River Valley has resonated with musicians, artists, and poets throughout the centuries. It is here in the heartland of Europe where old traditions were preserved in folk tales and folk songs, and Europe's greatest classical composers immortalized these words and melodies as some of their finest works for voices.
Waltz along Europe's historic Danube River on June 9 and hear these folk songs crafted by the area's greatest classical composers—Johannes Brahms, Antonin Dvořak, Bela Bartók, and Henryk Górecki.
---
A Pilgrimage to the Holy Land
January 6 – 17, 2019 | $4,445
Registration deadline: Mon, June 11, 2018
Join Rev. Sara Fischer and Rev. Rob Rhodes from St. Paul's Episcopal Church as they follow the way of Jesus on a pilgrimage to the Holy Land.
---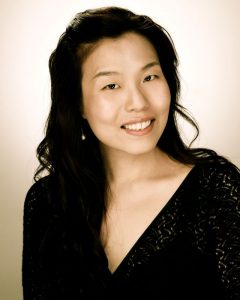 Mina Choi, organist
Christ Church, Tacoma | June 15, 12:10pm
Mina Choi, organist, plays music of John Keeble, Henry Purcell, Bert Matter and J. S. Bach on the renowned John Brombaugh pipe organ. Ms. Choi is University Minister/ Chapel Music Director and Adjunct Faculty at La Salle University in Philadelphia, Organist at Doylestown (PA) Presbyterian Church, and a doctoral candidate in organ and harpsichord at the University of Illinois, Champaign-Urbana.
---
When Lightning Strikes: How to Recognize & Respond to an Extreme Violence Event
St. Paul, Bellingham | June 23, 10:00 am – 3:00 pm |$10
Facilitated by Ron Miller, MS, who has been a leader presenter at several Diocesan workshops on creating a Safety Ministry with a focus on risk mitigation, reduction and "how to" set up a safety/security team. Open to the Diocese of Olympia parishes and their clergy, staff, vestry, bishop's committee, ushers, front line volunteers, or anyone interested in emergency planning and preparedness. RSVP to revdawncampbell@gmail.com. Co-hosted by St. Paul's, Bellingham and Christ Episcopal Church, Blaine.
---
The Gospel in Context with The Rev. Dr. Kamal Farah
St. Paul, Bellingham | June 29 – July 2 | Free
All churches in the Diocese of Olympia are encouraged to attend a multi-part teaching series with The Rev. Dr. Kamal Farah from June 29-July 2, 2018. Over the course of four days, Fr. Kamal will present "The Gospel in Context." He will also preach at all three services on Sunday, July 1st. All of the teachings are offered free of charge and they are open to the public. Ordained in 1967, Fr. Kamal has served as a parish priest, teacher, headmaster, government/church liaison, pilgrimage guide and Senior Lecturer/Course Director at St. George's College in Jerusalem. Father Kamal resides in Nazareth, teaching and guiding Holy Land pilgrims from all over the world.
June 29 7:00-9:00pm
June 30 10:00-11:00am
July 1 7:45, 9:00 and 10:30 am
July 2 7:00-8:00pm
Attend one or all events.
---
Uptown Arts Camp
Saint Paul, Seattle | July 9 – 13, 9:00am – 3:00pm | $225 | K – 5th Grade
Registration Deadline: July 9
St. Paul's is excited to announce our 2nd annual children's Uptown Arts Camp! Guided by local professional artists, children will explore their artistic voices through visual and performance art. The children will sing, paint, mold, act, move, color, glue, and create alongside inspirational Seattle artists who believe in uplifting children's voices.
---
Grand Open House and Arts and Crafts Fair
St. Antony of Egypt, Silverdale | Saturday, August 4, 10:00am – 4:00pm
St. Antony is hosting an open house and fair to celebrate its new church building. This festive day is a chance to relax and enjoy the fruits of God's goodness, and all are welcome. Guests are invited to bring their own picnic lunch and blanket to set up on the lawns, enjoy refreshments in the narthex, or buy concessions at the food bar. The festive fair will feature arts and crafts tables, a bake sale, strolling musicians, a supervised play area for children, and St. Antony's Time and Talent displays.
Vendor registration will begin the last week in June. All types of arts and crafts are welcome (paintings, greeting cards, jewelry, knitting, wood working, quilts and fabric arts, etc.), but no garage sale items please. Vendors must provide their own tables and supplies. For more information, or to register, call Tovi Andrews at 360-779-2610.
---

Support Group For Caregivers of Those with Memory Loss
St. Mary, Lakewood | 3rd Saturdays
A safe place for unpaid family caregivers, their family and friends to:
Exchange practical information on caregiving problems & possible solutions
Talk through challenges & ways of coping
Share feelings, needs & concerns
Learn about resources available in the community
---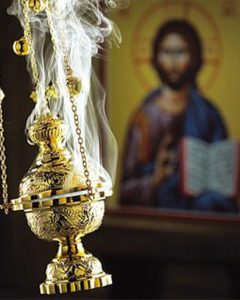 Weekly Healing Eucharist
St. Clement, Seattle | Wednesdays, 12:00pm
Join St. Clement, Seattle every Wednesday Evening at 6:00pm for the celebration of the Holy Eucharist with Scripture, reflections, and prayer, including the litany for healing and the Sacrament of Healing.