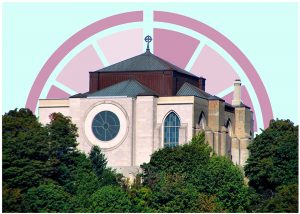 Living Stones: Saint Mark's Cathedral
Saint Mark's Episcopal Cathedral, the iconic building situated on a prominent bluff high above I-5, is Seattle's most visible symbol of faith. Construction of this "beacon on the hill" began in 1928, but was halted after the stock market crash of 1929, and never fully completed. The enormous concrete walls were never meant to be exposed to the elements, and the cheap depression-era glass windows were not meant to be permanent. In 2012, chunks of concrete began to break away from the exterior walls, posing a safety risk, and it became urgent for Saint Mark's Cathedral to address the deteriorating state of the walls and windows.
---
Earth Day Every Day
Bishop's Committee for the Environment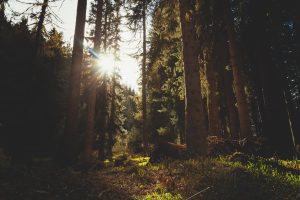 Did you miss Earth Day? It's never too late! You and your congregation can still honor the Earth with a 2017 pledge for stewardship of creation. With a few words at the offertory and these pledge sheets, you can inspire people to make the connections between their faith and climate change, and empower them to make a difference.
Did you celebrate Earth Day at church? If so, thank you! And please let us know how the pledge forms worked at BCE@ecww.org.
Consider celebrating Rogation Sunday sometime this spring or summer, (officially May 21) by blessing garden implements and giving thanks for the abundance of the Earth that feeds us. These pledge forms are a great tool for inspiring new action.
---
Mini-Retreat Day with the Bishop's Committee on the Environment
St. Stephen, Longview | June 3, 10:00am-2:30pm
Come get energized with good fellowship, conversation, and prayer with others who feel called to serve and celebrate God's good creation. Recharge, celebrate successes, and look forward to next steps together. We'll talk about advocacy opportunities, hear more about our Carbon Offset Partnership with the Diocese of Southern Philippines, and discuss immigration and climate change. Lunch and snacks will be provided!
Register via phone with St. Stephen, Longview at 360.578.2085 or via email at mokpatton@sslv.org
---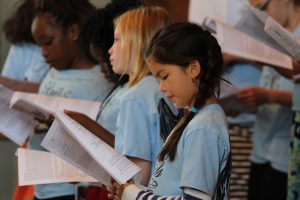 Choir School Summer Camp
Saint Mark's Cathedral, Seattle | July 10-14 | $250 Tuition (Scholarships Available)
Saint Mark's welcomes all boys and girls from rising 3rd grade – 8th grade who are interested in singing music of the Christian faith in the striking cathedral setting, while growing as musicians and children of God. Camp activities include: joyful singing of glorious music; daily guests specializing in art, drumming, and composition; field trips and outdoor activities; visual art projects; organ demonstration and piano/organ lessons; daily sung Morning Prayer; a closing Evensong service and Sunday morning service in the Cathedral.
---

6-Day High School Summer Camp
Camp Huston, Gold Bar | July 16-22 | $350 Early Bird, by 5/15 (Scholarships Available)
We will gather in large and small groups for fun, fellowship and worship on the beautiful grounds of Camp Huston. Camp activities include swimming, archery, hiking, and campfires along with small group discussions, large group games, creative and meaningful worship, a dance, and a variety show! The theme of the week is The Gospel according to Dr. Seuss.
---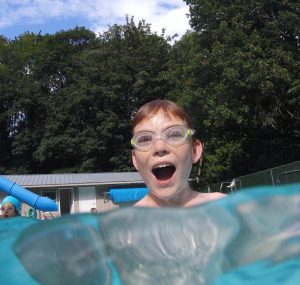 Summer Camps
Camp Huston, Gold Bar
Camp Huston, the Diocese of Olympia's summer camp, has just announced their summer camp schedule! Situated on 70 beautiful acres in the foothills of the Cascade mountains, campers spend the session in age-based "discovery groups", learning more about nature, more about God, and more about themselves. Activities include hiking, swimming, team-building, worship, camping in tents, and lots of games and songs!
---
Mission Trip to El Salvador
October 17-24 | $600-650 airfare; $600 food, lodging, transportation, interpreter services
The Diocesan Companion Committee for El Salvador is organizing a mission trip to El Salvador with Bishop Rickel this October. Our ministry as friends of the church in El Salvador is informed by a theology of accompaniment: to walk with the people as Jesus walked with the people of his time. This means putting the poor at the center of any liberative ministry project, listening to their needs, their goals and desires, and living with and breaking bread with the poor. The Anglican Episcopal Church in El Salvador is doing important work in a country facing many challenges. This is your opportunity to help build bonds between our two dioceses and support their ministry of evangelism, justice, and education.
Tentative itinerary includes:
A meeting with the Mission Committee of the Anglican Church in El Salvador (IAES)
Tour of historic sites in San Salvador, including the tomb of Archbishop Oscar Romero
Visit to two Salvadoran women's and LGBT rights organizations run by the government
Dinner with members of the IAES Ministry of Sexual Diversity
Visit to the UN High Commission on Refugees and International Organization for Migration
Visit to Cristosal, human rights-based non-profit organization
Attend a gathering of the Ministry of Sexual Diversity at the Church of San Juan Evangelista in San Salvador
Attend worship at the urban parish of San Mateo
To sign up for this trip or for more information, contact Alan Christensen (committee chair): afisguy_2000@yahoo.com
---

First Sunday's Soup and Service
St. Andrew's House Retreat and Conference Center, Union | First Sundays, 6:00pm
Join St. Andrew's House on the first Sunday of every month for a soup dinner, followed by evening prayer.