Third Order, Society of St. Francis, Province of the Americas, Meets in Cincinnati to Celebrate Centennial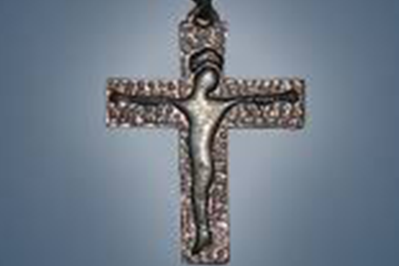 The Province of the Americas, one of five provinces of the Third Order, Society of St. Francis, a religious order in the world-wide Anglican Communion, is meeting June 20-25 to celebrate its Centennial. Attendees from the Diocese of Olympia include Dianne Aid of St. Matthew/San Mateo, Auburn, The Rev. Beverly Hosea of Emmanuel, Mercer Island, and Marsha Russell of St. John, Snohomish.
The Anglican Franciscan movement began in the U.S., England and India early in the twentieth century. The Third Order in the American Province was founded in 1917. It maintains close familial ties with First and Second Order sisters and brothers. It has its own provincial and worldwide governments, constitution, novice training programs and statutes. There are about 3,100 Anglican Third Order Franciscans worldwide. About 600 live in the Province of the Americas, which includes North, South and Central America, Hawaii, and the West Indies.
The members of the province are gathering for their Centennial Convocation June 20-25 at St. Anne Retreat Center near Cincinnati, Ohio, USA. In 1917 the first novices began under the direction of the Rev. Claude Crookston, familiarly known as Fr. Joseph at St. Luke's Episcopal Church in Cincinnati. The order consists of men and women, both married and single, lay and ordained, who follow a Franciscan Rule of Life, and live out the three aims of the Order – To make our Lord known and loved everywhere, To spread the spirit of love and harmony, and To live simply – in the secular world. Third Order Franciscans engage in a wide variety of ministries reflecting Franciscan values, including social action, economic justice, human rights, reconciliation, care for creation, prayer, and contributions in writing and publications on these topics.
The theme of the Centennial Convocation is Rebuild My Church, 21st Century Version. The five day provincial convocation includes a celebration of the past 100 years, recognition of the work and service of the present members, and a discernment process of small group discussion for planning for the future. Representatives from three of the four other provinces will be present .
The key note speaker will be the Rev. Murray Bodo, OFM, author of many books on St. Francis of Assisi and Franciscan spirituality. Of special note is the showing of a soon to be released movie, The Sultan and the Saint, with interfaith discussion. This documentary explores the significant connection made during the 5th Crusade between St. Francis of Assisi and the Sultan Malik al-Kamil in an attempt to bring peace. There will also be several workshop presentations on some of the significant ministries in which Third Order members are engaged, as well as daily Eucharists celebrated according to the liturgies of various parts of the province.
---

Province VIII ECW Meeting
Mary and Joseph Retreat Center, Rancho Palos Verdes, CA | August 25-27 | Early Bird Pricing: $298 shared room, $373 single room
You are cordially invited to the Province VIII ECW Annual Meeting scheduled for this August. This is a time for us to gather as Disciples of Christ, to share our ministries, and outreach programs whether on the parish, diocesan or province level. A time for women to come and be inspired by others to take on leadership roles and for those that are interested in learning more about ECW and what we are all about. In addition election of new officers will be an important part of this weekend as well.
MORE INFO
---

The Bishop White Prayer Book Society
It is probably a rare thing to be told that your parish might be eligible for a gift – a gift that is actually useful and which is backed up by a promise that has been kept since 1833. It was in that year Bishop William White founded the Prayer Book Society which today bears his name. Through the years the Bishop White Prayer Book Society has made possible the provision of Prayer Books and Hymnals (and their supplements) to parishes and missions that could not afford them. Our website has more information about the application process. Can we be of help to your parish?
---

Northwest Community Bail Fund
Being unable to post bail before trial can leave people with a tough choice – plead guilty to a crime they may not have committed, or stay in jail for weeks or months. Both choices impact their job, their shelter/housing, and even custody of children.
The Northwest Community Bail Fund has a mission to provide cash bail for people who are unable to pay due to poverty and who are charged with misdemeanor crimes in King County with a total bail set at less than or equal to $1500. This allows them to get out of jail during their trial period and defend themselves from a position of freedom. We are modeling the ministry on other bail funds that are currently in existence, namely the Bronx Freedom Fund and the Brooklyn Community Bail Fund.
Ways to get involved:
Volunteer
Community Partner (provide reminders court dates and arrange transportation)
Volunteer Coordinator
Manage social media
Advocacy work on bail reform
Donate

www.saintmarks.org – "Give" link in upper right corner and enter amount on the line for Northwest Community Bail Fund
Check made out to St. Mark's Cathedral with Northwest Community Bail Fund on memo line

Provide community service projects for people being released from jail
---
Priory Spiritual Center
Lacy, WA
The Priory Spiritual Center in Lacey has announced their schedule of programs for March, April, and May, including a Silence Prayer Retreat, Body-Praying with St. Benedict, SoulCollage®, an event focused on Christians and Muslims Understandings of Spiritual Practice, and more. The Priory offers retreats, spiritual direction, and workshops; fees are charged for their programs.