The Diocese of Olympia has two retreat locations. St. Andrew's House is a residential conference center in Union. Camp Huston is a summer camp and conference center in Gold Bar.
St.Andrew's House
St. Andrew's House is located in Union, Wash., about a 90-minute drive southwest of Seattle. Union is a spectacular location for retreats, with incredible views of the Hood Canal and the Olympic Mountains. The renovated 1928 lodge accepts reservations from churches, state and local governments, schools as well as other nonprofit groups. Spiritual enrichment programs are offered for individuals and member families. Enjoy delicious meals, exceptional space at reasonable prices.
Camp Huston
Camp Huston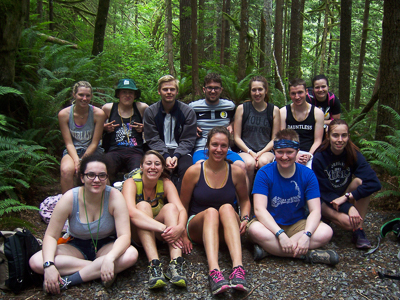 is an Episcopal summer camp and conference center in the foothills of the Cascade mountain range, about an hour east of Seattle.
As well as a summer camp program, Camp Huston hosts family and adult programs year-round. The conference center facilities are available to rent for religious, nonprofit and educational groups for conferences, retreats and events.
Our summer camp program is accredited by the American Camp Association.