Youth Creation Care Pilgrimage 2020
This summer the Diocese of Olympia will lead a pilgrimage for youth in the San Juan Islands…
Let's take in the beauty of God's creation as we island-hop in the beautiful and rugged San Juans. Our teen pilgrims will start in Seattle at Saint Mark's Cathedral for a blessing and then ferry out to the islands, spending the night on each of the major islands . The emphasis throughout the week will be on a message of hope: that even in the face of climate change there is much that can be done to reverse its effects. Each one of us has the power to make a difference and our faith calls us to play an active role in this restoration. The journey will culminate with a memorable Eucharist service on the beach at sunset.
Join us!
Who: Diocesan teens who will have completed 9th, 10th, 11th or 12th grade in June, 2020
What: A journey around the San Juan Islands, experiencing the beauty of God's creation and learning how to care for it
When: August 2 – 8, 2020
Where: The San Juan and neighboring islands. We'll visit: San Juan (Friday Harbor), Lopez, Orcas, Fidalgo and Whidbey Islands, spending time on each.
Why: If you love outdoor adventures like kayaking, hiking, swimming. If you want to be in spiritually nourishing places surrounded by caring people. If you enjoy music, arts and crafts, games and making friends. If you feel called to action in the face of climate change.
How: With shelter-in-place restrictions currently in effect because of COVID-19, we know there is a chance that this year's youth pilgrimage may not happen. However, we remain hopeful and continue to plan for this event! Please register your interest in the pilgrimage (it's free) to let us know that you have saved those dates. As soon as we get a final determination, you will be the first to know.
Youth Creation Care Pilgrimage 2019
Take a look at last year's experience to get a sense of how magical this journey will be…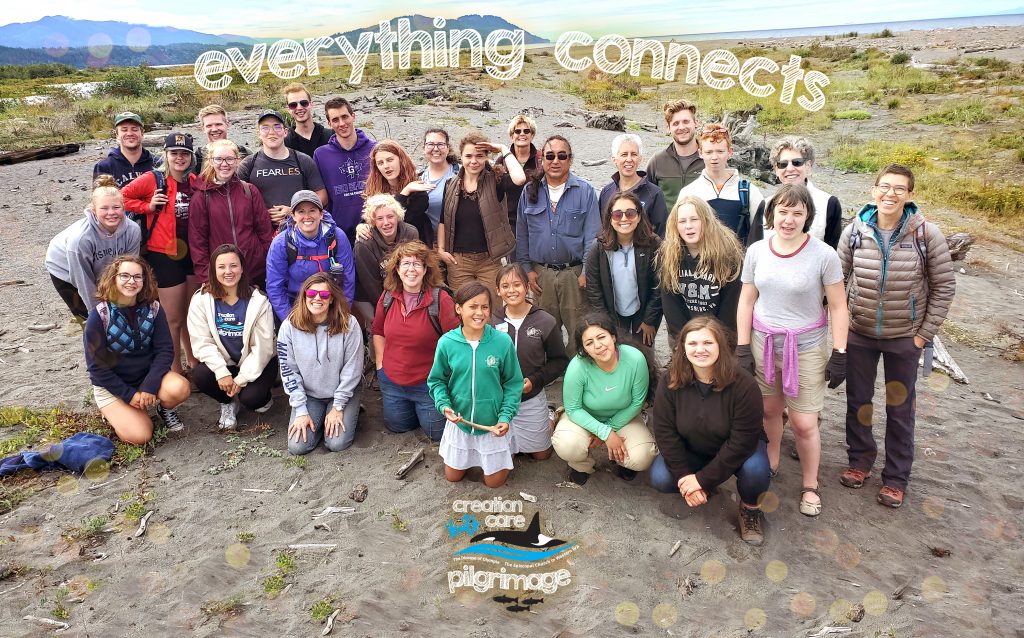 More Details for 2020…
Registration: $480/participant. Scholarships available in partnership with local churches and families. No one will be turned away for inability to pay.
Includes: Transportation, ferry tolls, admission, all meals, guest speakers, special events, boating, field-trips and overnight accommodations.
Waystations/Host Churches: You may have heard of the famous pilgrimage, the Camino de Santiago de Compostela, in Spain. When we started planning for these Youth Pilgrimages we were inspired by that journey which pilgrims have been making since 812 A.D. Like the Camino, our teen pilgrims will hike each day and then will eat, play and rest at "waystations" — Episcopal churches along the way. We are grateful for this year's pilgrimage partners:
St. David's Episcopal Church in Friday Harbor, San Juan Island
Grace Episcopal Church, Lopez Island
Emmanuel Episcopal Church, Orcas Island
Christ Episcopal Church, Anacortes, Fidalgo Island
St. Stephen's Episcopal Church, Oak Harbor, Whidbey Island
St. Augustine's in-the-Woods, Freeland, Whidbey Island
Staff: Diocesan staff, planning committee members, and young adult "guides" who will serve as counselors. All adult participants have participated in background checks and training in accordance with the Diocesan Safe Church policies.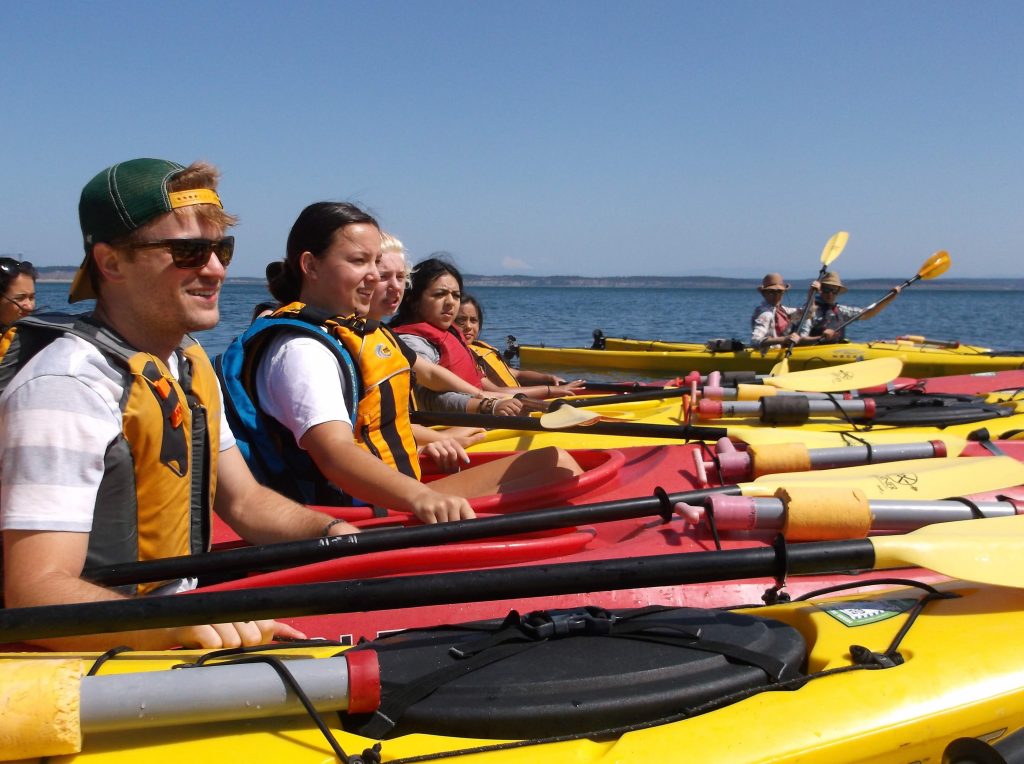 Important dates:
July 15 – Payment ($480/participant) and forms are due
August 2 – Pilgrimage begins at Saint Mark's Cathedral (arrive at Diocesan House, 1551 10th Avenue E., Seattle @ 10:00 a.m.; service starts at 11:00 a.m.)
August 8 – Pilgrims return to Saint Mark's (pilgrims who live en route will be dropped off at their home churches) – late afternoon.
Meet our Planning Team Members:
Beth Cahape, Coordinator of Ministries with Children and Youth, St. Paul's, Port Townsend
Josh deLacy, Communications Director & Website Developer, St. Luke's, Renton, Pilgrimage Video Producer and Blog Co-Editor, 2019
Lisa Graumlich, Dean of the College of the Environment, University of Washington, member of Saint Mark's
Judy Mayotte, Climate Change Specialist, member of Epiphany, Seattle
Will Montei, Educator and Youth Pilgrimage Guide & Blog Co-Editor, 2019
Valerie Reinke, Canon Missioner for Faith Formation: 35 & Under, Diocese of Olympia
Nicole Silvernale, Director of Youth Ministry, Saint Mark's Cathedral
Peg St. Clair, RN, member of St. Paul's, Port Townsend
Ann Strickland, Music & Liturgy specialist, member of Grace, Bainbridge
Timi Vann, Western Regional Coordinator, NOAA, member of Saint Mark's