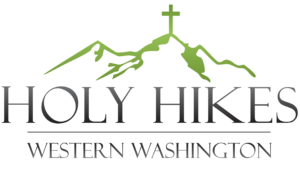 Worship Together in the Beauty of the Outdoors
We gather on trails up and down the i-5 corridor to hike and share readings from scripture, prayers, conversation, and time for reflection. Sometimes all it takes to change the world is a little time experiencing nature in community with fellow travelers. If you have any questions or trail suggestions please reach out to Alex Flannagan at aflannagan@ecww.org.
(We hike on Saturdays at 10:00am unless otherwise specified.)
More hikes are in the planning stage. If you would like to help, please reach out to aflannagan@ecww.org. Thank you!
Our Roots
It has been said that "people will protect what they love." The ultimate goal of this ministry is to help individuals be renewed in their love-relationship with the earth, the universal church, and with their Creator.
Holy Hikes® brings people together in the midst of creation, and foster an encounter with the Sacred. The environmental crisis today is, at its core, a broken relationship between the human community and the earth. There is legislation being pushed to address environmental issues and advocacy groups working to bring change to our destructive and unsustainable ways. Those are important. History has also proven that a broken relationship is ultimately mended, not by the force of law, but rather by the slow laborious work of rebuilding that relationship. Even in the environmental movement, the earth can be subjugated and treated as just an object that we care for, rather than as a subject with which we are in relationship.
Holy Hikes® was founded by The Rev. Justin Canon in the San Francisco Bay Area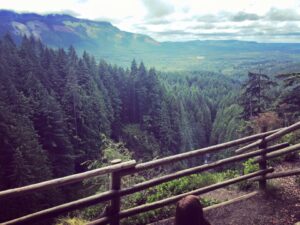 Frequently Asked Questions:
Do I have to be Christian to go on these hikes?
All are welcome to join us for Holy Hikes® gatherings regardless of religious-affiliation.
How tough are the hikes?
The hikes are typically 3-5 miles and low altitude gain though it varies trail-to-trail. Click the link on any given hike on the list for more details.
What is a liturgical hike?
We'll stop periodically along the trails to worship – reading, praying, and listening to the sweet sounds of Creation. It's also a good opportunity to hydrate. Worship resources will be provided as/if needed.
Are dogs welcome?
Yes, dependent on the rules of the park we hike in. Please keep your dog on a leash, clean up their poop, and have them under control at all times. Aggression will not be tolerated (from dogs or people).
Can I set up a hike in my area?
Yes! Please contact Alex Flannagan for more information.
Holy Hikes® calls us beyond the walls of comfort, to take a step, perhaps even a hike, towards reunion with the earth and all its life and beauty…
Contact:
Alex Flannagan
aflannagan@ecww.org
425-577-1217