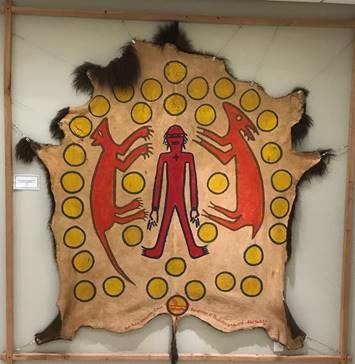 SUGGESTED POLICIES
The Diocese of Olympia acknowledges that every parish, mission or other diocesan property resides on land which once was traditional land of the indigenous people in Western Washington.  In order to acknowledge that history and in thanksgiving to those upon whose land we live, work and worship, all diocesan-sponsored events will begin
with an acknowledgement statement for the specific location, including
meetings in Diocesan House.
The Diocese of Olympia will create and maintain a "department" of Indigenous Ministry, modeled after TEC.  The bishop will consider appointing a Canon for Indigenous Ministry.
A position statement on behalf of the Diocese will be prominent on the diocesan home page and social media.
All parishes and missions are encouraged to identify the ancestral/indigenous tribe upon whose land their facilities are located.
Parishes and missions are encouraged to contact the identified tribe to ensure accuracy and initiate dialogue.
Following the establishment of communication and early relationships, the parish/mission will begin to craft a land acknowledgement statement.  When completed, it will be prominently visible on the parish website and social media pages and, as appropriate, as a plaque (or similar) on the building and/or grounds. Whenever possible, joint ritual with the tribe is encouraged and dual blessing.