As was reported last week, the stranded seafarers from Mexico and Panama were repatriated and the crisis has passed.
To recap, these twelve men were stuck in Seattle on international tugboats for two months. Much of the time these humble souls were in limbo, not sure what was happening or even where help might surface. Mission to Seafarers, Seattle was contacted by the Coast Guard and went to work right away with Jeff Engels of the International Transportation Workers Federation (ITF) and other agencies to make sure their basic needs were met.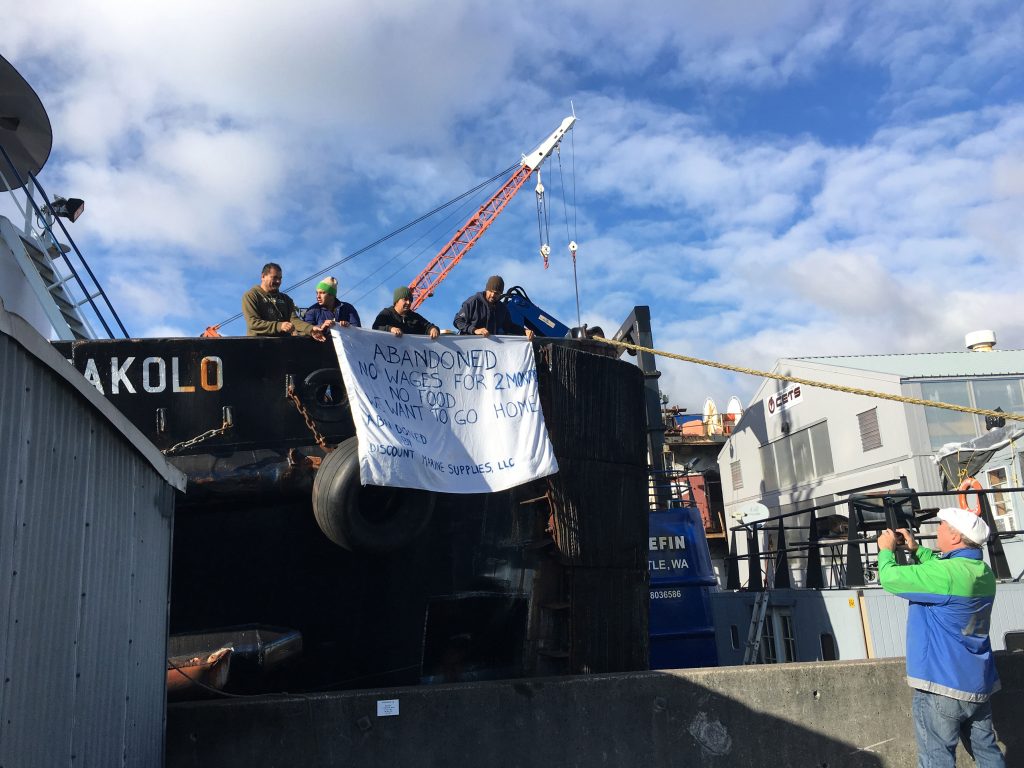 Two interns – Karen Sargent and Andrew Rodgers, plus Deacon Jose DeLeon – made a number of visits to the two tugboats while the authorities, the embassies, and their representatives were busy hashing out the details.
Over those last weeks with the support of so many generous and gentle souls, Mission to Seafarers provided more than 600 pounds of food and many other items:
Free SIM Cards and Ditty Bags for Everyone
Water: Many Cases
Eggs: 180 (5 Packs of 60)
Milk: Many Quarts
Assorted Fruits and Vegetables: Tomatoes, Clementines, Bananas, Potatoes, Green Beans, Lemons, Onions, Apples
Dry goods: Cereal, Rice, Beans, Sugar, Coffee
Meat: Fish, Chicken (Breasts and Thighs), Pork Chops, Ground Beef
Miscellaneous Items: Apple Sauce, Cookies, Olive Oil, Peanut Butter, Cheese, Salsa, Bread, and Pancake Mix
Mission to Seafarers, Seattle would like to offer thanks for the support of all of their partners and so many local faith communities: "We can rally in times of great need and care for seafarers."
The ranking officer sent a wonderful note thanking Mission to Seafarers for the kindness and all the extra effort. And they are also grateful for Deacon Jose, Karen, Andy, and to all those who "came through in the clutch."
Mission to Seafarers, Seattle: Follow-Up on Abandoned Tugboat