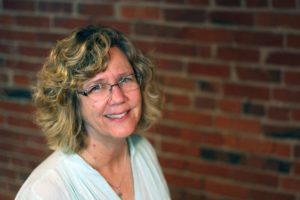 Maureen Crawford, Director of Adult Faith Formation and Dean of the Iona School in the Diocese of Olympia, is stepping down and graduating along with the first group of Iona Olympia students to graduate. We are extremely grateful for all the work Maureen has done on behalf of the diocese during her four years with us. Please join us in wishing her all the best in her future endeavors.
While we are sad to see Maureen go, we are very excited to announce that Grace La Torra has been hired as the new Dean of the Iona School, effective as of July 15, 2019. Grace has been a mentor in the Diocese of Olympia's Iona School for two years and served as a mentor in the Diocese of Rio Grande's Iona School for five years. In her role as dean, Grace will modify and supplement the Seminary of the Southwest's Iona curriculum as appropriate for our local formation needs. She will also make certain that all students in the school are able to learn and grow spiritually, intellectuality, vocationally, and personally. Grace will develop, enhance, and update our diocesan Iona curriculum to meet the unique needs of students who range from cradle-Episcopalians to new Episcopalians; have doctoral degrees, GEDs, and everything in between; and range in age from 20 to 70. She will also provide support to our local team whose members assist with Iona weekends and mentor students in the program.
Grace has a master's degree in Higher Education Administration and a Doctor of Ministry degree. She has worked in higher education for over 30 years and loves learning – and loves the opportunity to journey with others on their learning adventures. Grace gets great joy from exploring the "world behind the text" as she delves into scripture and loves sharing that with others. She loves watching the creativity of our congregations and diocese as we find new ways to share the Gospel. She believes that the church can bring God's healing to a hurt and broken world.
She has three amazing kids, two fantastic granddaughters, and one derpy corgi! By day she works as the Director of IT for The Seattle School of Theology and Psychology, and by night she loves to hike, craft, and cook – in all kinds of creative ways!
Grace has recently spent a week following Lewis and Clark's trail after reading a fantastic book on Christian leadership, Canoeing the Mountains, by Tod Bolsinger. Using Lewis and Clark as an example, the book explores leadership "off the map," when what we've always done in church is no longer working as it used to.
You can reach Grace by email at glatorra@ecww.org or by phone at 206.325.4200 x3509. Please join us in welcoming Grace as she steps into her new role with the diocese.
Announcing New Dean of Iona School