Dear Good People of the Diocese of Olympia,
I am so pleased to let you know, what many of you already know, our very own the Rev. Rachel Taber-Hamilton was elected Vice President of the House of Deputies of the Episcopal Church in Baltimore at our 80th General Convention. This is a great tribute to Rachel and her long and tireless work for the good of this Church and it is a good development for our collective life in the Episcopal Church. I hope you will share, with me, in thanks for Rachel, her leadership, and her willingness to put herself forward for this important position and work of the Church.
I also, along with this, want to report just how proud I hope you will be, as I am, in Olympia's entire deputation, pictured here with Rachel on her acceptance. They, under the leadership of Maria Gonzales, have represented you so amazingly well.
Blessings to all of you, and congratulations Rachel!
+Greg
Here is the article from Episcopal News Service.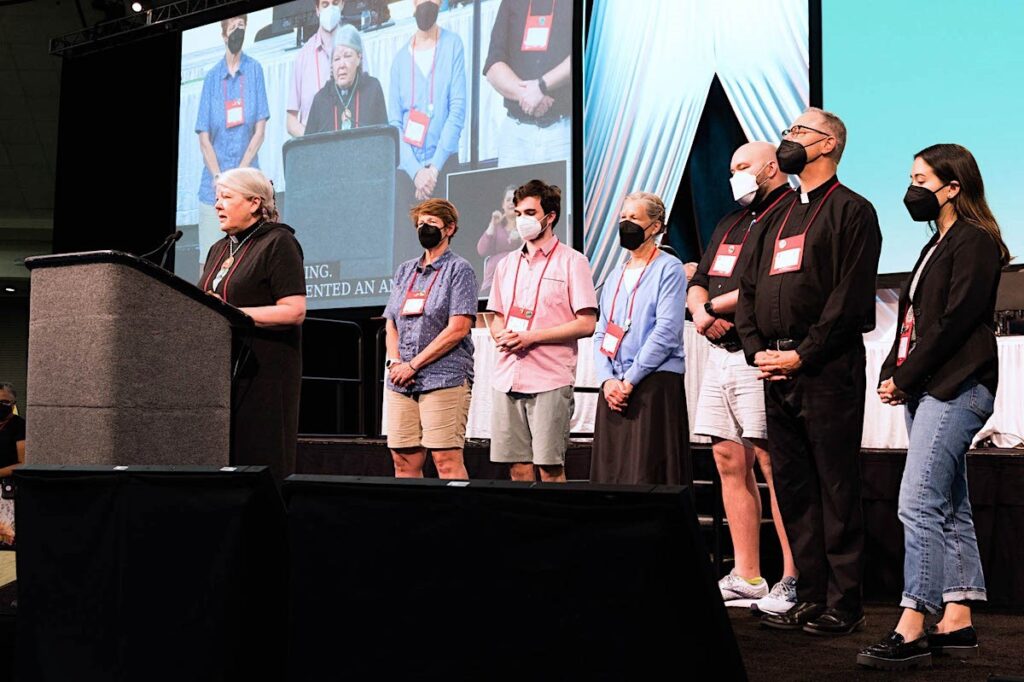 Bishop Rickel's Statement on The Rev Rachel Taber-Hamilton's Election to House of Deputies