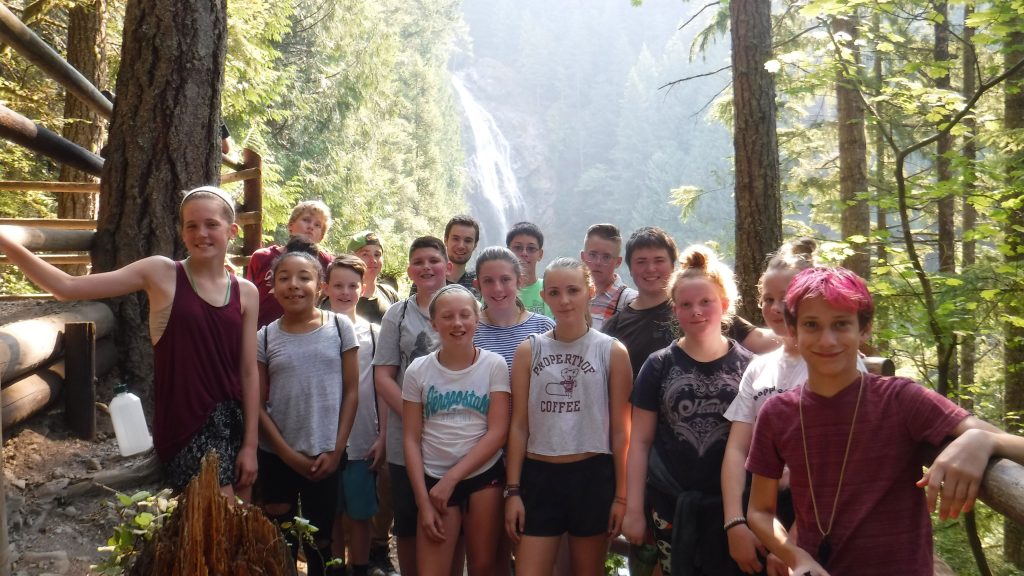 According to the Search Institute, a Lutheran-affiliated organization researching children, youth, and family needs, young people have seven key developmental needs: physical activity, competence and achievement, self-definition, creative self-expression, positive social interactions, structure and clear limits, and meaningful participation. The Diocese of Olympia's Camp Huston is uniquely positioned to provide these developmental needs for children in the first through tenth grade. Camp is the perfect partner to family, school, church, and community youth activities. Children learn independence, decision-making, social and emotional skills, character building, and values – all in a Christian community under the supervision of trained, positive role models.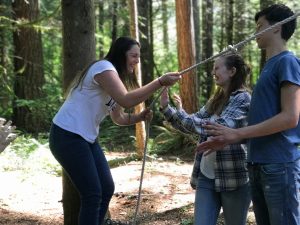 Youth development experts agree that children need a variety of experiences in their lives to help them grow into healthy adolescents and adults. For children to develop positive behaviors, their experiences must produce a sense of industry and competency (developing skills, learning to work for what is important, and experiencing success), a feeling of connectedness to others and to society (Do they feel like they "fit"? Do they see a role they can play in their group, family, or community? Do they belong to something larger than themselves?), a belief in their ability to make decisions (This is achieved at camp using experiential education techniques. Campers reflect on their experiences to learn from them. This is most seen during and after teambuilding activities, and at the end of the day when campers are winding down.), and a stable identity (What are the unique gifts I possess that make me, me? Staff are trained to actively seek opportunities to provide positive feedback to campers.)
Camp Huston's programs are intentionally designed to provide these experiences so that children will develop positive behaviors. First and foremost, camp is safe and fun. There are a variety of activities to try, such as hiking, swimming, archery, arts and crafts, dancing, singing, and different games. Campers learn to work together to overcome challenges and reach their goal through teambuilding activities! There's time for getting to know one another, and there's time to run around outside. There are trees, mountains close by, and the Wallace River on the southern border. It's awesome, in the biblical sense of the word. At camp, expect to meet new people, make new friends, and try new activities.
What do campers say about their experience at camp?
"I learned to have more patience and to appreciate the things I have."

"At camp I think that I can do more and be proud of myself."

"I learned to listen to what other people say."

"The food was just amazing, please do not change anything."

"I learned I can be friends with people who are really different from me."

"I am good at helping others to solve problems."

"I learned what a strong person I am."

"I can't wait to be a counselor there."
What do parents say?
"The staff was wonderful, patient and helpful."

"Our whole family loves this camp, our kids will definitely be returning next year."

"Going to Camp Huston is the highlight of my kids' summer."

"My son came home really happy and excited. He has been to a lot of camps and Camp Huston is by far his favorite. Thanks!"

"Thank you for the great week. It is such a comfort to know that my daughter would be safe and learning new things at such an amazing place."
Director Bill Tubbs, Assistant Director Alex Flannagan, and Program Director Mary Harper actively work to stay at the forefront of quality summer camp programming. Camp Huston is accredited by the American Camp Association, voluntarily meeting 150 health, safety, and program quality standards.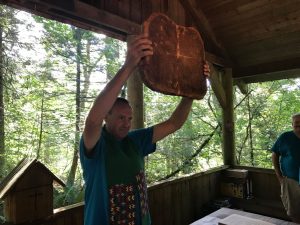 Each week, a different priest from the diocese joins as chaplain. The chaplain's role is to provide spiritual guidance and facilitate camper's planning the nightly worship service for the community. A resident nurse is onsite during camp to administer any medications and take care of scrapes or minor injuries.
Camp Huston's Food Service Manager, Teri McFarlane, strives to provide quality and choice to campers and staff and consistently receives positive evaluations! Teri is able to accommodate most dietary requests. If you have questions, Teri is available at 360-793-0441 and via email. Summer camp registrar is Katie Reid.
Scholarships are available, please talk to your priest. Your priest should contact Tonja Mathews at the Office of the Bishop: via email tmathews@ecww.org or 206.425.3200 x. 2041.
Please join Camp Huston for our summer camp Open House, Sunday May 20, 2018 from noon to 3pm. There will be tours of the property and a community BBQ. It's a great opportunity to see the cabins, walk the trails, and meet some of the staff before summer. Bring your friends and family to celebrate the beginning of summer.
Summer Camp 2018 Schedule
June 26-July 5: Counselor Training
July 7-13: Discovery Camp 1 & Horse Camp 1
July 15-20: Missoula Children's Theater
July 29-August 4: Discovery Camp 2 & Intermediate Horse Camp
August 6-9: Mini Camp
August 12-18: International Discovery Camp & Buckaroo Camp
If you have a question, want to know more about scholarships, or would like to have a conversation about summer camp, call 360-793-0441 or email Camp Huston.
Camp Huston is hiring for this summer! If you're 16+ years old and have completed 10th grade, apply below.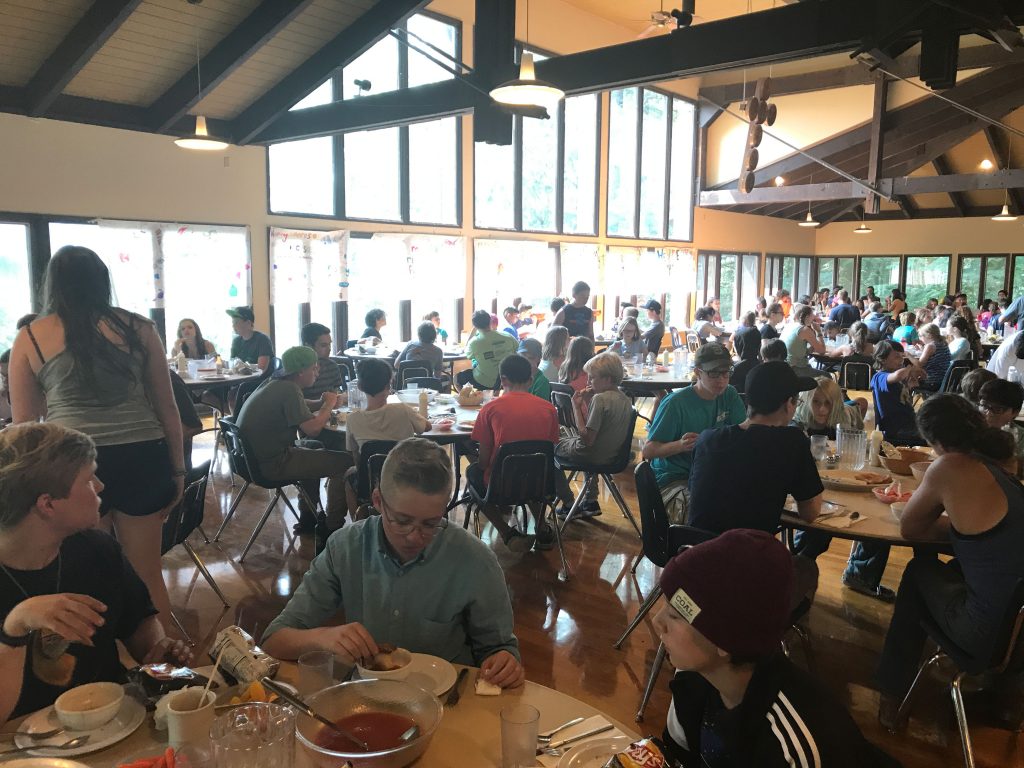 Camp Huston: Teaching Independence, Decision-Making, and Social Skills