From the Rev. Sarah  (Cedar) Monroe: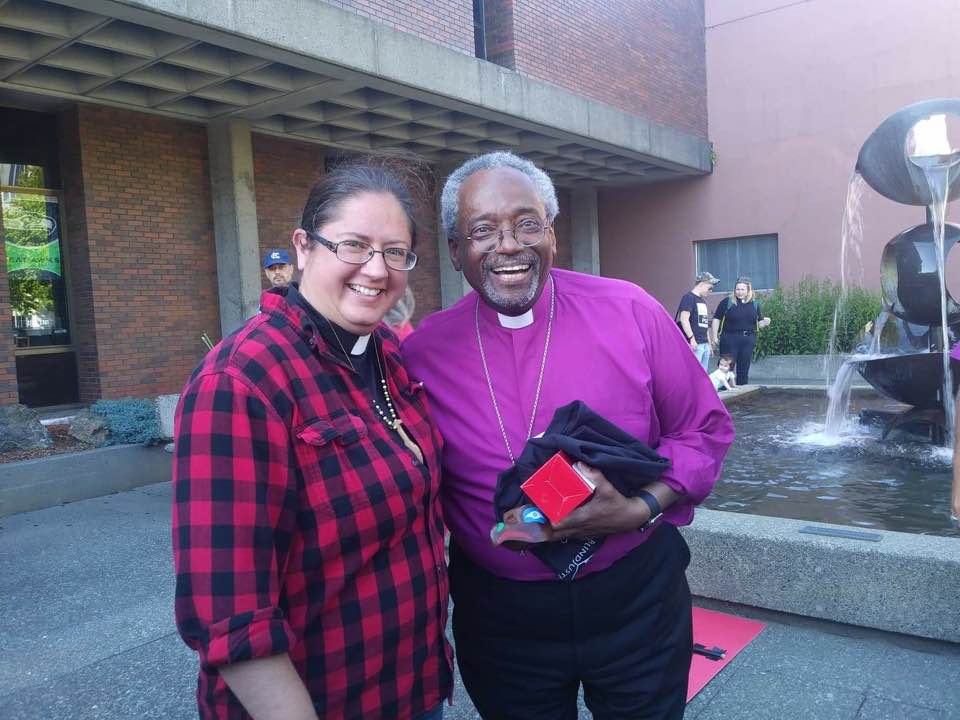 As many of you all have already heard, I am leaving Chaplains on the Harbor after nine years of ministry. I wanted to take a moment to, first, thank each of you: churches, individuals, and the diocese, for your amazing support of this work over the years. As we pastored people experiencing homelessness, incarceration, and addiction in Grays Harbor County, you all walked with us and supported us in so many ways. As we built a ministry full of talented leaders and advocated for people, you all cheered us on this amazing journey. Chaplains on the Harbor truly has been a project of the whole Diocese.
After a mental health crisis and a lot of discernment, it became clear that it is time for me to leave this work that Aaron and I began in the very capable hands of others. The Rev Barb Weza, our new executive director, the Rev Bonnie Campbell, who has served with us as priest from the beginning, and a whole group of amazing leaders have what it takes to move our mission forward.
None of us get to complete the work we start; it is the job of any leader and any priest to hand on the work of building beloved community to the next leaders. Chaplains on the Harbor has built a strong presence in Grays Harbor County, with your support. I was able to be a part of the work of establishing both a pastoral presence and a vibrant organization; now other leaders with skills I do not have can solidify that work. Barb, as executive director, brings knowledge and experience in organizational and non-profit development and a heart for this work. Her steadiness, her care for people, and her organizational experience have brought what Chaplains needs for this next step.
Transition is never easy, particularly at a point in the organization where funding sources are shifting, COVID relief funding on a state level is disappearing, and realities on the ground are becoming more acute. I want to encourage you all to continue to support this work that is so dear to my heart, and to support the leaders who have been raised up by the community. Your financial support is vital, but so are your prayers and all of you who reach out to check on us and support us in this difficult work.
It has been an honor to be some small part of this great work. I do not know what my next steps will be, but I trust that the way will be shown to me as I recover. I have a contract for a book about this work that is scheduled for publication in 2024, with a current working title of River Chaplain: A Poor White Journey Toward Solidarity and Liberation.
I send each of you my love and respect. Thank you.
The Rev Sarah (Cedar) Monroe
Chaplains on the Harbor Transition