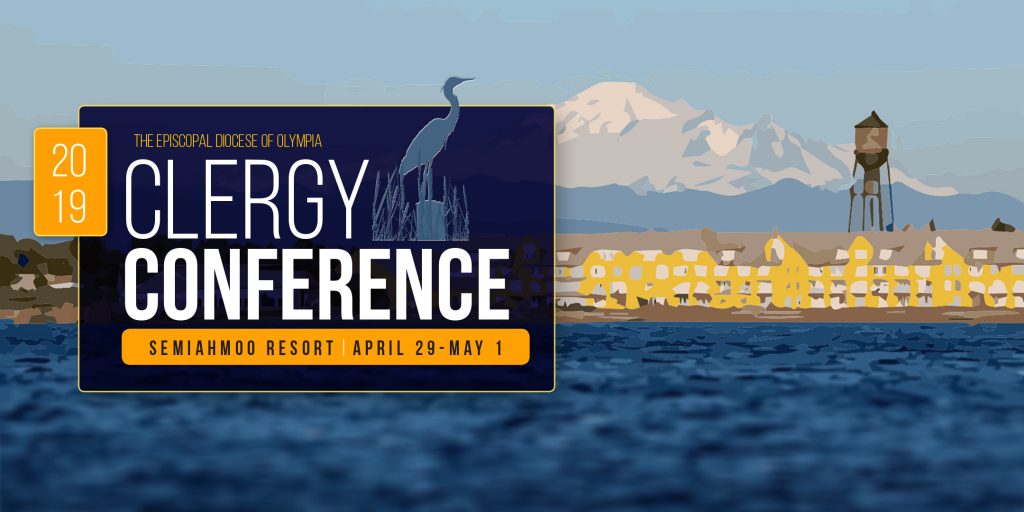 Needing a time of rest, connection, and rejuvenation? Get away for a few days and join us at the Semiahmoo Resort & Spa in Blaine, Washington for our annual Clergy Retreat and Conference, April 28 – May 1. Take advantage of the many workshop offerings, enjoy retreat time exploring the environs of this waterfront resort, or a little of both. Conference is open to clergy and their families.
**You do not need to call to reserve a room at Semiahmoo – the Office of the Bishop is making arrangements based on your registration.**
Registration is per person and includes:
Up to 3 nights lodging (Sunday, Monday, Tuesday) in classic king or classic double queen rooms (you'll have an opportunity during registration to request available upgrades to deluxe or water view rooms at your own expense – see "Room Upgrades" info below).
All meals from breakfast Monday through breakfast Wednesday.
A bonfire and smores event Monday evening (weather dependent).
Resort activities (some at no cost included in the resort fee, some fee-based, both spontaneous and pre-planned); the $20 resort fee, as well as an additional $25 resort credit for each adult is included with registration. More details on options and pre-planned activities will be sent closer to the event.
Childcare (more info coming soon)
Does not include: Incidentals, individual food & beverage purchases (alcohol & non-alcohol), and activities costing more than the $25 resort credit.
Registration fees per person:
First 50 adults: $200
Adults: $250
Children (ages 2-17): $25
Room Upgrades (limited quantities available). Please review room descriptions at https://www.semiahmoo.com/rooms.php prior to making your upgrade selection. Room Upgrades are available as "Additional Items" after you have completed the registration form.

Classic Deluxe King/Double Queen: $37.01/night
Waterview King/Double Queen: $48.08/night
Registration deadline: Wednesday, April 3.
Late registrations will be accepted based on hotel capacity at prevailing rates; any increase in lodging cost due to late registration will be the responsibility of the individual.
Request for additional nights pre- or post-conference will be accepted based on hotel capacity at prevailing rates in the same category of room as selected during registration; cost due for extra nights will be the responsibility of the individual paid directly to the hotel at check out.
Some scholarships are available, however, we are asking that you make every effort to have your congregation pay this very minimal fee. We have greatly subsidized this conference so that the cost to you and your congregations can be kept low. Please contact Bishop Rickel at grickel@ecww.org to make a request.
Questions regarding registration: contact Matt Koski at mkoski@ecww.org.
Questions about the resort, visit https://www.semiahmoo.com/.
Questions about the event, contact Canon Dede Moore at dmoore@ecww.org.