It is a time of transition within our Diocese, and we have a new clergy transition to announce.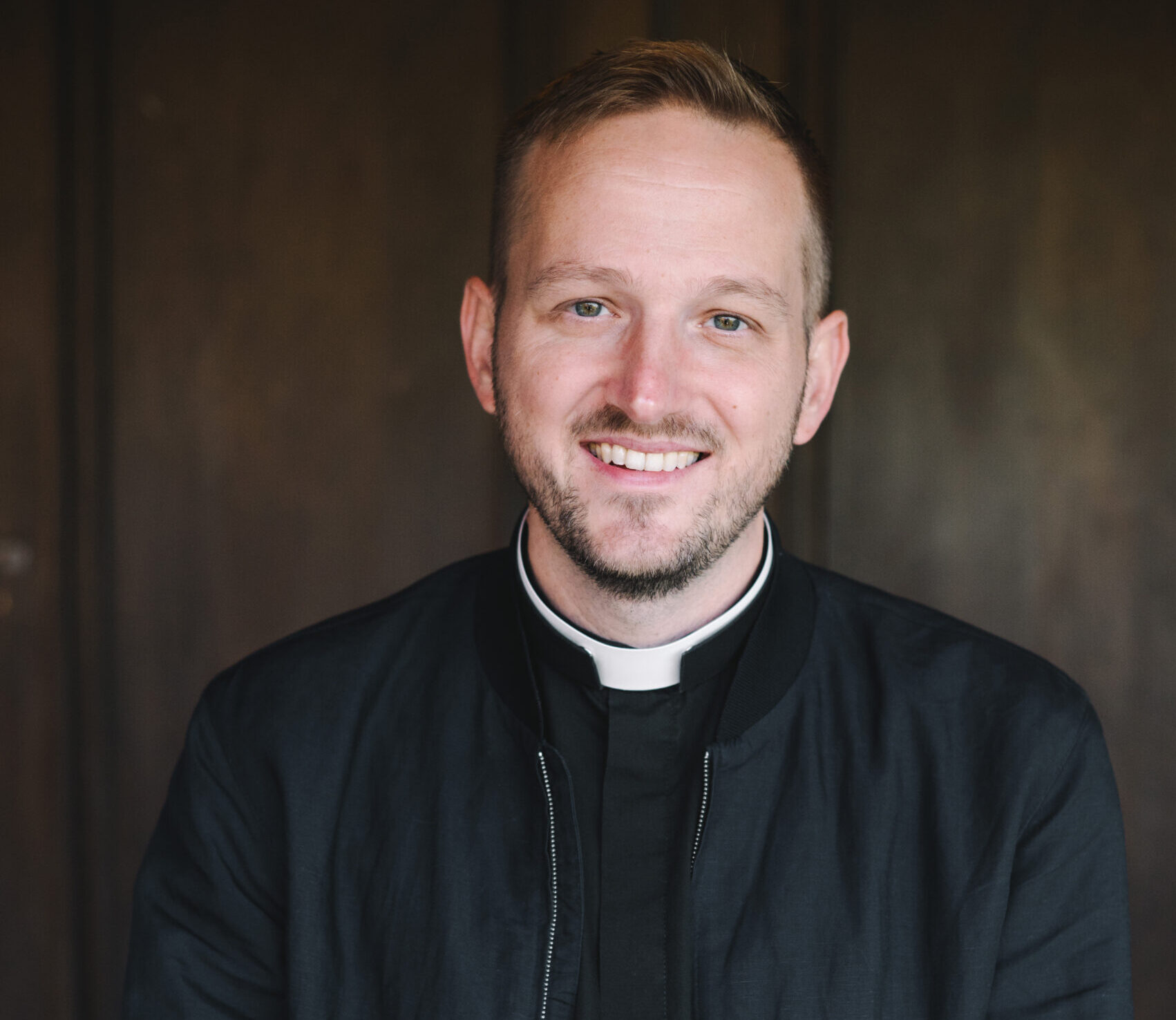 The Rev. Edmund Harris is delighted to begin a new ministry as Associate Rector for Family Ministries and Evangelism at St. Thomas, Medina. He started on August 1.
Prior to St. Thomas, Edmund served for eight years as Rector at St. Peter's Episcopal Parish, Seattle, helped to start Church Beyond the Walls, a street church community in Providence, Rhode Island, and served as Assistant to the Rector at Church of the Epiphany in East Providence. Before being ordained in 2010, he also served as a chaplain at a shelter for LGBTQIA+ homeless youth in Chicago, worked at a foundation offering tuition-free educational support to children and families in underserved neighborhoods of Boston, spent time in communities affected by AIDS in southern Africa, and worked as a counselor at an Episcopal summer camp.
Edmund brings to St. Thomas a deep love for the church and its potential to form people of all ages into disciples of Jesus, as well as a lifetime of experience in faith communities across the Episcopal Church and Anglican Communion. Growing up in an Episcopal church with a strong commitment to children and young people, he sang in the junior choir, served as an acolyte, and was a leader in the youth group. As a child and a teenager, church was the place where he felt valued and loved. His calling to be a priest is rooted in a desire to foster for others this same sense of belonging.
Edmund is a graduate of the University of Virginia, the University of Chicago Divinity School, and Berkeley Divinity School at Yale, where he received the E. William Muehl Prize in Preaching. He gratefully shares his life with his spouse Michael, an associate professor of Christian ethics at Seattle University, their sweet and energetic five-year-old son, Ben, and their cat Maddie. Alongside being a priest, he enjoys spending time with family, traveling, cooking, reading (especially fiction and poetry), music (especially classical), running, hiking, gardening, and caring for his ever-expanding collection of houseplants.
Please join us in welcoming The Rev. Harris to his new role in the Diocese, and keep all congregations experiencing transition in your prayers.
Clergy Transitions in the Diocese of Olympia