It is a time of transition within our diocese, and we have new a clergy transition to announce.
The Rev. Thomas Ortung has accepted a call as Interim Priest of St. Andrew's, Tacoma, effective January 1, 2022. He will be leaving his current position as Interim Priest of St. David Emmanuel, Shoreline at the end of December 2021.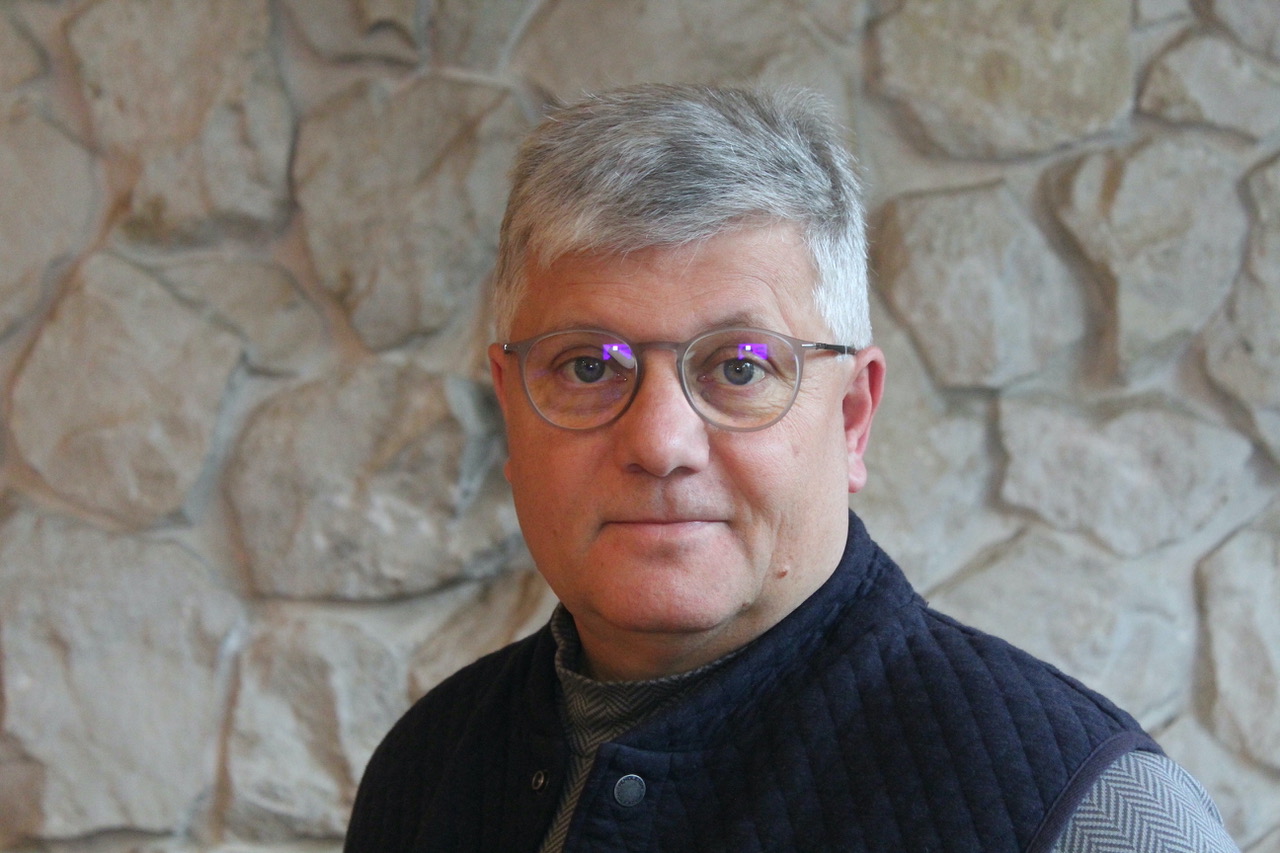 Tom was born and raised in Upstate New York. He holds a BA in European History from The University at Albany, writing his thesis on The German Church Struggle and the Holocaust. He worked for the 'first half' of his career in hospitality management operations, catering, and business sales for global Fortune 100 companies. During this time, Tom and his wife Jami were active in parish and diocesan youth ministry while raising three children. They were also active in meal ministries, and their passion for social justice led them to serve as volunteer board members for their local chapter of Habitat for Humanity.
Discerning a call to ordained ministry mid-career, Tom earned his Master of Divinity from Nashotah House Theological Seminary in Wisconsin and was ordained to the priesthood by Bishop Rickel at St. John's, Kirkland in 2009. After completing a one-year residency at Evergreen Hospital in Kirkland, Tom has served full-time as a hospice chaplain for Swedish and Providence, primarily on the Eastside. He is a board-certified chaplain through the Association of Professional Chaplains. Tom will conclude his hospice ministry with Providence in December. Tom's parish ministry includes serving as non-stipendiary priest associate at St. John's, Kirkland and St. Michael and All Angels', Issaquah. He has also served in numerous short- and longer-term supply roles throughout the diocese. Tom also served as part-time interim priest at St. Luke's, Seattle and is currently concluding a two-year interim ministry at St. David Emmanuel, Shoreline. Tom views his experience and specialized certification in chaplaincy as a transferrable asset for interim church ministry. He looks forward to joining in shared ministry with the people of St. Andrew's, Tacoma where he will be able to devote his full-time energies and attention to supporting them during their time of transition. Whenever and wherever possible, Tom finds his nourishment and strength for ministry exploring and hiking throughout the western and mountain states, having visited several dozen State and National Parks and seeing God's Hands in nature everywhere.
Please keep the people of St. David Emmanuel, Shoreline and St. Andrew's, Tacoma in prayer during this period of transition, and keep all congregations experiencing transition in your prayers.
Clergy Transitions in the Diocese of Olympia