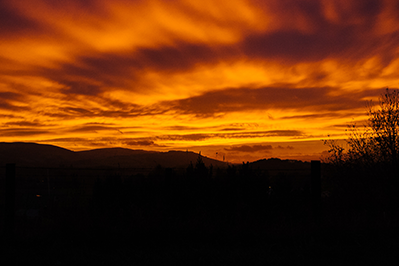 Psalm 119:137-160
137 You are righteous, OLord,
and your judgements are right.
138 You have appointed your decrees in righteousness
and in all faithfulness.
139 My zeal consumes me
because my foes forget your words.
140 Your promise is well tried,
and your servant loves it.
141 I am small and despised,
yet I do not forget your precepts.
142 Your righteousness is an everlasting righteousness,
and your law is the truth.
143 Trouble and anguish have come upon me,
but your commandments are my delight.
144 Your decrees are righteous for ever;
give me understanding that I may live.
145 With my whole heart I cry; answer me, OLord.
I will keep your statutes.
146 I cry to you; save me,
that I may observe your decrees.
147 I rise before dawn and cry forhelp;
I put my hope in your words.
148 My eyes are awake before each watch of the night,
that I may meditate on your promise.
149 In your steadfast love hear my voice;
OLord, in your justice preserve my life.
150 Those who persecute me with evil purpose draw near;
they are far from your law.
151 Yet you are near, OLord,
and all your commandments aretrue.
152 Long ago I learned from your decrees
that you have established them for ever.
153 Look on my misery and rescue me,
for I do not forget your law.
154 Plead my cause and redeem me;
give me life according to your promise.
155 Salvation is far from the wicked,
for they do not seek your statutes.
156 Great is your mercy, OLord;
give me life according to your justice.
157 Many are my persecutors and my adversaries,
yet I do not swerve from your decrees.
158 I look at the faithless with disgust,
because they do not keep your commands.
159 Consider how I love your precepts;
preserve my life according to your steadfast love.
160 The sum of your word is truth;
and every one of your righteous ordinances endures for ever.
A Prayer for Prisons and Correctional Institutions
Lord Jesus, for our sake you were condemned as a criminal: Visit our jails and prisons with your pity and judgment. Remember all prisoners, and bring the guilty to repentance and amendment of life according to your will, and give them hope for their future. When any are held unjustly, bring them release; forgive us, and teach us to improve our justice. Remember those who work in these institutions; keep them humane and compassionate; and save them from becoming brutal or callous. And since what we do for those in prison, O Lord, we do for you, constrain us to improve their lot. All this we ask for your mercy's sake. Amen.
Daily Psalm and Prayer – Tuesday, May 1