Diocese of Olympia Youth Ministry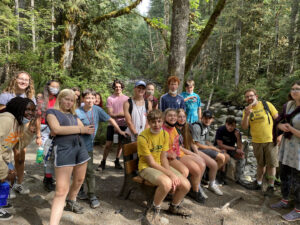 Fall Youth Retreat 2021 – Wallace Falls State Park
Online Youth Ministry Hub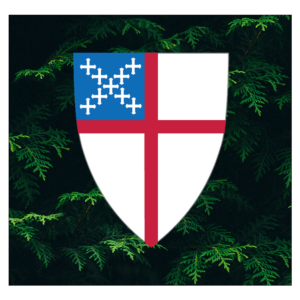 Youth and leaders are encouraged to join the online community. Online programs are open to youth in grades 6-12. We meet on Discord. Please review the info packet below or contact Valerie Reinke with any questions. Thank you.
Worship Wednesday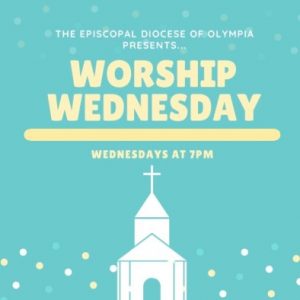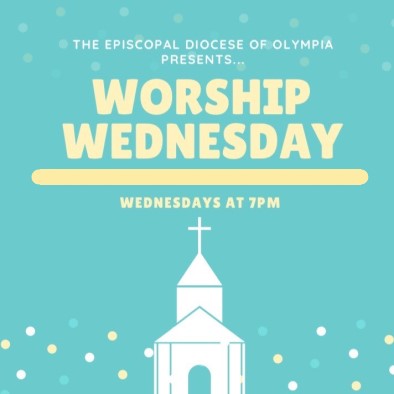 Wednesdays at 7:00pm – A time to pray, contemplate, focus, share, praise, and be together in and with the Spirit. Learn about the Bible, about other faith traditions, about who Jesus was, and ultimately about what you believe. We're regularly joined by priests and other adult leaders from around the diocese.
In-person Programs
Holy Hikes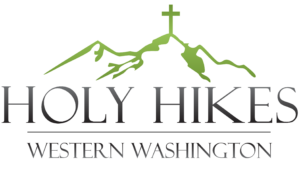 Holy Hikes is a network of Christian eco-ministries committed to rebuilding Communion between all of God's Creation. Worship in the beauty of the outdoors, immersed in what John Muir called God's "first temples". We meet monthly at hiking spots up and down the i-5 corridor. All ages are welcome. For more info: ecww.org/holy-hikes.
Summer Camp 2023 – Camp Huston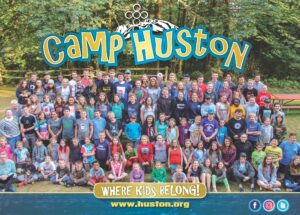 As a member of a Discovery Group, you'll spend the week engaged in team-building activities with trained staff. Campers can look forward to games, overnight campouts and cookouts, hiking at Wallace Falls state park, archery, an outdoor pool, arts and crafts, the list goes on! Each day winds down with Discovery Group reflection time followed by worship, typically at St John in the Woods chapel.
Scholarships are available through your church, the Bishop Curtis Scholarship Fund, or directly from Camp Huston if you do not belong to an Episcopal church. Dates are yet to be announced.
For more information visit huston.org.
Questions? Email: info@huston.org Call: (360) 793-0441
Youth Retreat – "Work for Good" 2023


June 2nd-4th, 2023
Spend the weekend at the beautiful St. Andrew's House in Union, WA and learn what it means to be of service to others. Check-in begins at 4pm followed by dinner at 6pm. Pick up is at 1pm. Activities include kayaking, gardening, hiking, meditation, and worship.
Youth Retreat – "Care for Creation" 2023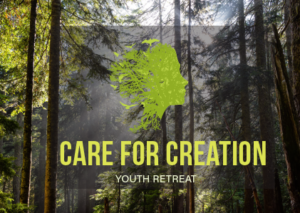 Labor Day Weekend, September 1st-3rd, 2023
Pack your bags – we're going to Camp Huston! Our theme is God's creation, nature; all creatures great and small. Expect hiking at Wallace Falls state park, environmental education learning about local native wildlife, and plenty of time outdoors with friends. Check-in begins at 4pm Friday September 1st, followed by dinner at 6pm. Pick up is at 1pm on Sunday September 3rd.
Resources For Those Who Work With Youth


First Sundays @ 2:00pm
Join fellow Youth Ministry leaders from churches around the Diocese of Olympia. We gather for prayer, resource-sharing, to discuss upcoming events and opportunities in our churches, and perhaps most importantly: to enjoy fellowship with peers. Join the call here: 92101700256.
Questions? Please reach out to Valerie Reinke.

Third Thursdays @ 10:00am
Hosted by the national Episcopal Church – for any adult Episcopal human engaging at the parish, diocesan, provincial, or regional level of Youth Ministry. If you crave ideas, resources, prayer support from your peers, and more, this is the gathering for you! The room will be open for 90 minutes with program time or featured guests in the first 45 minutes of the meeting and hang-out time to follow. You are welcome ANY third Thursday!
REGISTER HERE
Questions? Please reach out to Myra Garnes, Officer for Youth Ministries in the Episcopal Church:
mgarnes@episcopalchurch.org
or 614-769-4377.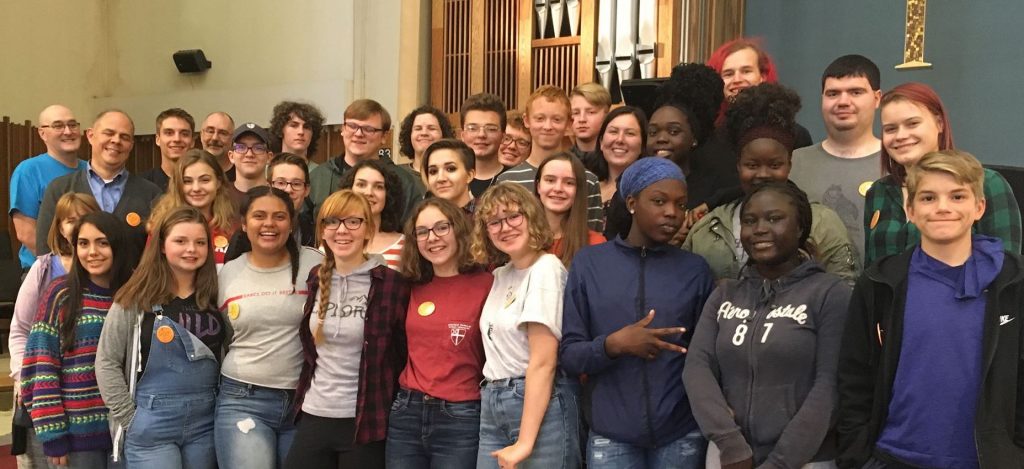 "…if we connect light to light to light, and join the lights together of the one billion young people in our world today, we will be enough to set our whole planet aglow." Hafsat Abiola (human rights, cilvil rights, and democracy activist)
Links to social media:
Resources
Confirm Not Conform: Confirmation curriculum
D365 – Daily Devotional: "pause, listen, think, pray, go"
Living Compass: Their "Teen Wellness Circle" curriculum is FREE, and awesome (so are all their programs)
The Many Faces of God: An Interfaith Encounter – a curriculum to compare and contrast our own faith with the other major world religions.
Paths to Understanding: Multi-faith peacemaking for the common good of our children, our planet, and ourselves.
Reimagining The Examen: Daily scheduled reflection, with St Ignatius' 500 year old prayer. (iOS version) (android version)
National Suicide Prevention Lifeline – You are not alone. In a crisis, call 1-800-273-8255.