The Office of the Bishop has issued a call for nominations for two diocesan awards. If you know of such a person deserving of either award, talk with your church office or leadership about submitting a nomination (using the form below). The awards will be made during the Diocesan Convention, held virtually, October 23-24.
The deadline to submit nominations is Friday, September 25. Nominations must be submitted by using this form.
In 2011, Bishop Rickel established the Ky Chen Employee Excellence "No Problem" Award to honor the service of Ky Chen upon his retirement. For 25 years Ky ably and graciously staffed the print shop at Diocesan House, responding to any request (no matter how large or last-minute) with the response "No problem," even if it meant rearranging prior plans or scrambling to get the needed supplies. Ky was a devoted employee whose enthusiasm and team spirit epitomized the best of any employee. The Ky Chen Employee Excellence "No Problem" award is set up to recognize outstanding employees from any congregation or affiliated organization in the diocese.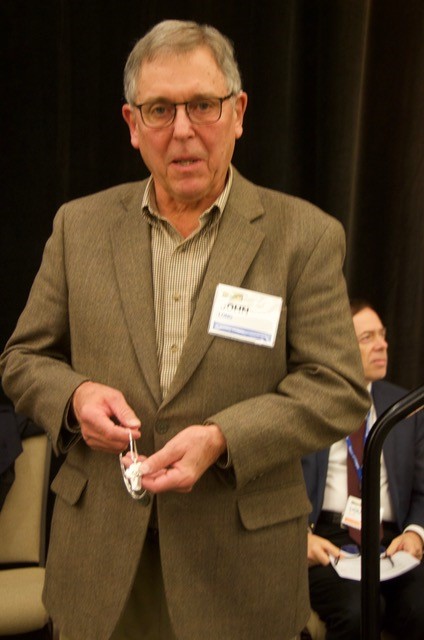 Since 1953, a small number of Bishop's Cross Awards have been given each year to those whose very lives embody the spirit of Christ. The criteria cannot be summed up better than by the bishop who instituted them, Bishop Stephen Bayne who wrote on the inception of the award:
Ever since I came to our diocese I have thought that we needed some special way to recognize and identify the fine qualities of service and leadership which are so often manifest among our people. Many dioceses have awards of one kind or another — medals or crosses or certificates — which are given to members of the clergy and laity for unusual service to the church. In this centennial year I want to institute an annual recognition, in the form of a simple Bishop's Cross, which I should like to give to certain individuals in token of our pride in what they stood for in their ministry among us, and of our thanksgiving for fine and imaginative Christian discipleship which, through their lives, they have helped us see more clearly. They will not, nor will we I hope, think of these crosses as either a prize or a pension. They are not rewards to those who have been especially good children. They will simply be this an expression on our part of our thankfulness for the virtues and graces which God gives to his disciples as those blessings have been signally illustrated in the lives of these church people.
Ky Chen and Bishop's Cross Award Nominations