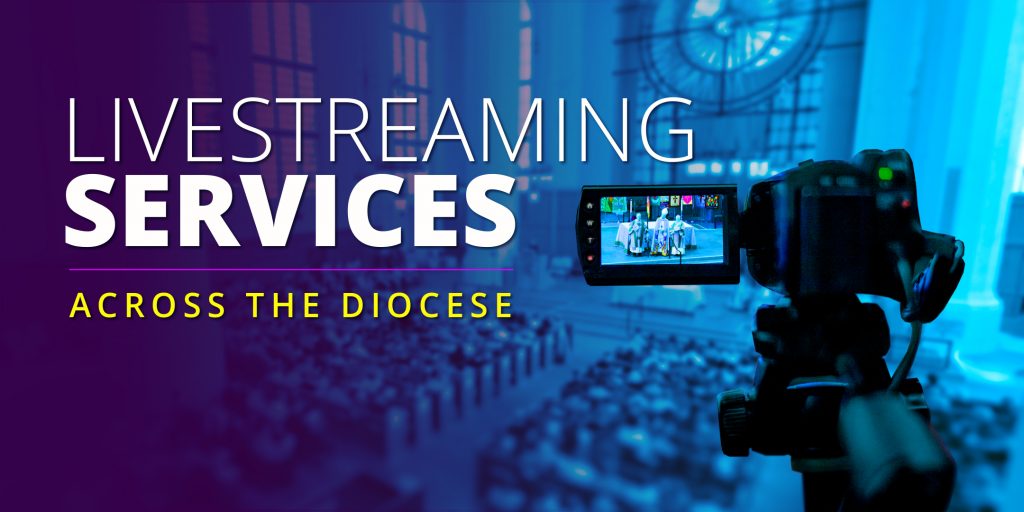 Churches across the Diocese of Olympia transitioned to streaming their services online due to COVID-19. Even as some churches have begun to reopen and hold in-person worship, many are continuing to hold virtual worship as well.
We have compiled an index of those services below, listed alphabetically by city. We will be adding new services regularly as they are added, so check back often.
Please check individual church websites for their in-person worship offerings.
---
Live Service Schedule and Archived Videos | Website
St. Matthew / San Mateo, Auburn
St. Barnabas, Bainbridge Island
Sundays (Morning Prayer), 10:00am | Zoom
Wednesdays (Morning Prayer), 9:00am | Zoom
Wednesdays (Evening Prayer), 6:00pm | Zoom
St. Hilda St. Patrick, Edmonds
Sundays (Eucharist), 9:30am | YouTube
Sundays, 8:00am and 10:30am | Website
St. Augustine's-in-the-Woods, Freeland
Sundays, Services Posted at 10:00am
Sundays, 10:30am | Facebook Live
St. Michael & All Angels, Issaquah
St. John's ~ San Juan, Olympia
St. Christopher's Community Church, Olympia
Sundays (Holy Eucharist), 9:30am | Zoom
Mondays (Morning Prayer), 9:00am | Zoom (Meeting ID: 119 414 586 & Password: 778912)
Wednesdays (Compline), 7:30pm | Zoom (Meeting ID: 251 137 807 & Password: 990213)
Sundays (Holy Eucharist), 9:00am | Facebook
Sundays, 10:30am (English) | Website
Sundays (Holy Communion), 10:30am | YouTube
Sundays, 10:00am (Holy Communion) | YouTube
Saint Mark's Cathedral, Seattle
Sunday Eucharist, 11:00 am | Website
Sunday Compline, 9:30 pm | Website
Morning Prayer, Thursdays at 7:00 am | Zoom on 2nd and 4th Thursdays of the month (contact mseewer@saintmarks.org for link)
Evening Prayer, Monday through Friday at 6:30 pm | Zoom (contact mseewer@saintmarks.org for link)
Choral Evensong, 4:30pm, first Sundays, October – June | Website
Prayer in the Style of Taize, offered seasonally (every 2–3 months) at 7:00 pm on a Tuesday, always livestreamed
Special diocesan liturgies at the cathedral are livestreamed — please check the cathedral calendar
Sundays (Eucharist), 10:30am | YouTube
Morning Prayer, Monday through Saturday at 8:30am | Zoom
Compline, Tuesday and Thursday at 8:30pm | Zoom
Contemplative Prayer: Tuesday at 7:30am on Zoom (in-person on the first Tuesday of the month in All Saints Chapel)
St. Antony of Egypt, Silverdale
St. Matthew, Tacoma/Browns Point
St. Luke's ~ San Lucas, Vancouver
Live-Streaming Services in the Diocese of Olympia