Three new clergy have been called to congregations in the Diocese of Olympia: the Rev. Josh Hosler has been called to Good Shepherd, Federal Way; the Rev. Elizabeth Riley has been called to Emmanuel, Mercer Island; and the Rev. Robert F. Beicke (ECLA) has been called to St. Stephen, Seattle.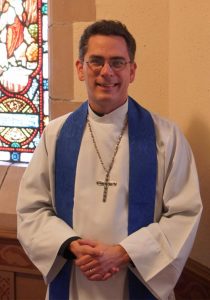 The Rev. Josh Hosler
The Rev. Josh Hosler grew up in the Dioceses of Idaho and Northern Michigan and came to the Diocese of Olympia in 1994, where he became a longtime member of St. Mark's Cathedral and spent many years as lay staff for HYC and JYC. He served as Associate for Christian Formation at St. Thomas, Medina from 2006 to 2011 and then attended Virginia Theological Seminary. Ordained to the priesthood in 2014, Josh joined the team of St. Paul, Bellingham as Curate and then as Associate Priest for Adult Formation and Campus Chaplain. Josh is married to Christine Hosler, also a longtime Episcopalian in this diocese, and their daughter Sarah will turn 13 this summer.
---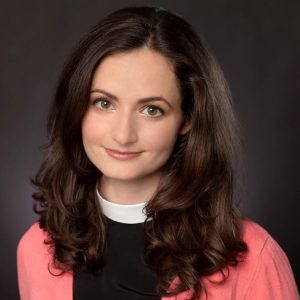 The Rev. Elizabeth Riley
The Rev. Elizabeth Riley was born in Wasilla, Alaska and spent most of her formative years in Anchorage. She moved to the Bay Area to attend college at Saint Mary's College of California and attended seminary at Church Divinity School of the Pacific in Berkeley. While at seminary she served as a deacon at St. Luke, San Francisco and, after graduation, was ordained to the priesthood by the Diocese of Alaska. She has served for the last five years as the Associate Rector at Trinity, Menlo Park, California, where she has overseen many ministries but has focused particularly on pastoral care and outreach ministries. She has been married to Scott for five years; they have two young daughters, Eleanor and Amelia.
---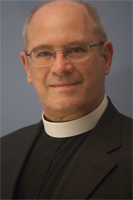 The Rev. Robert F. Beicke (ELCA)
The Rev. Robert F. Beicke was raised in and around Buffalo, NY, and received degrees from Valparaiso University, Christ Seminary – Seminex, and The University of Texas. Robert served as a Chaplain with the St. Louis Metro Police Department and as a Chaplain in the US Army Chaplain Corps for 12 years active duty and reserve. He served churches in Tennessee, Texas, and Florida, including time as a missioner developing a new congregation, in an inner-city congregation, and in a 3,000 member downtown regional parish. He has been serving St. George's Episcopal Church and Center, a unique ministry with and for the homeless in Southeast Florida. Robert and his wife Patricia Farley were married in February 2009. When he's not working on something church-related, Robert enjoys exploring local events, dancing, introducing his wife to his favorite science-fiction shows, and cooking without recipes. So far, they've survived all of his food experiments.
Please join us in welcoming these new clergy persons to the diocese!
New Clergy Calls in the Diocese of Olympia