We are pleased to announce a new clergy call within the diocese. The Rev. Josephine Robertson has been called as vicar of All Saints, Bellevue. Please join us in welcoming her to her new positions.
The Rev. Josephine Robertson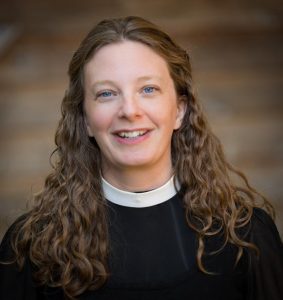 The Rev. Josephine Robertson was born and raised on the wild shores of Lake Huron. Josephine took the long way around (through Texas of all places) to the Diocese of Olympia. Her first career was in software engineering and she brings a continued love for high tech and its people to her work in the church. Jo has served parishes in Austin, Waco, and Kirkland. She lives on the Eastside with her husband Tim, two dogs, one cat, and a very bossy mare.
New Clergy Calls in the Diocese of Olympia