It is a time of transition within our diocese, and we have a new clergy transition to announce.
The Rev. Stephen Crippen has been called to Grace, Bainbridge Island as Interim Rector.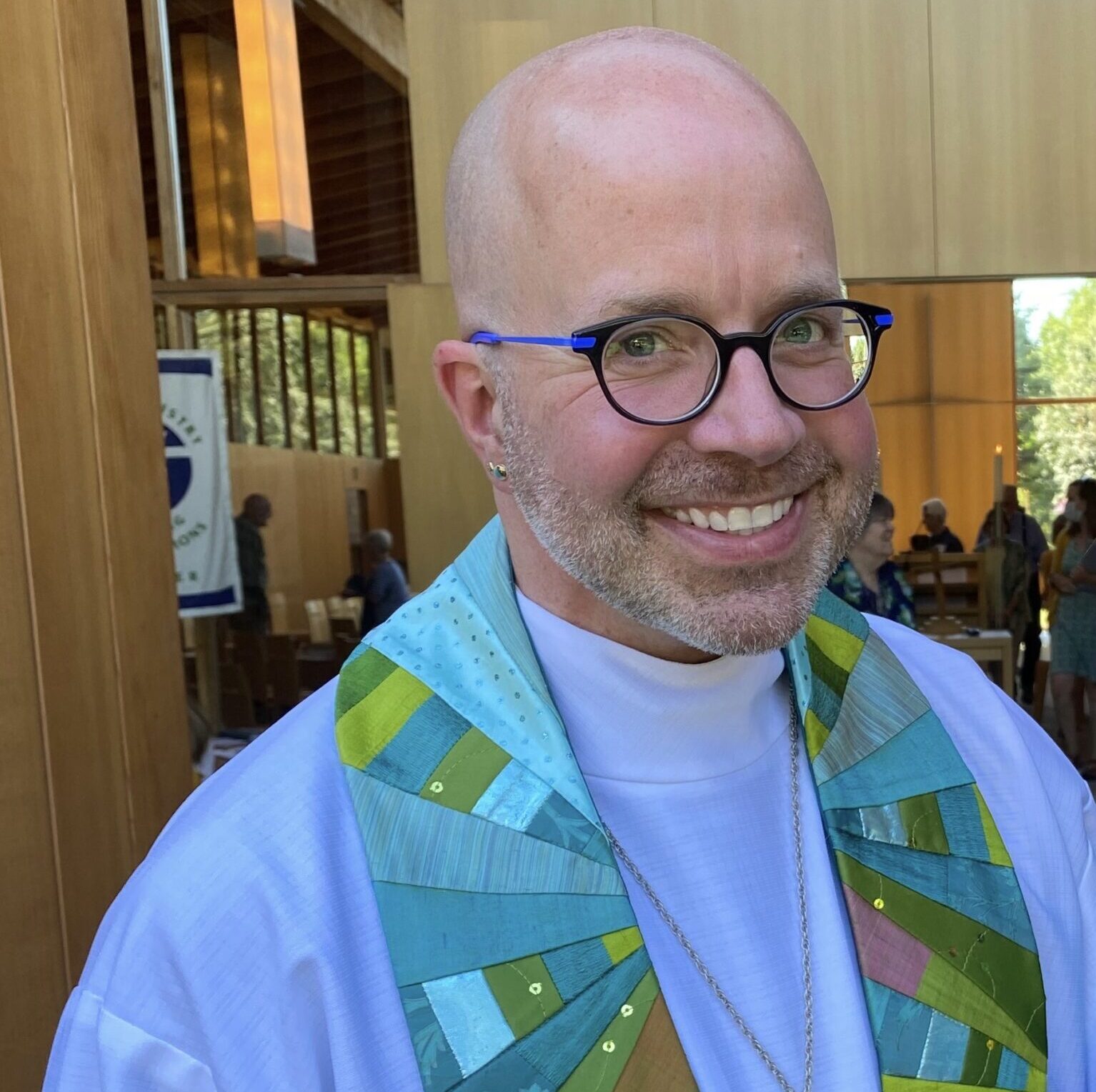 The Rev. Stephen Crippen joined the staff of Grace, Bainbridge just before his ordination to the priesthood in late June 2020 as their curate. He entered Grace during the pandemic, helping the rector guide the community in online worship, pastoral care, governance, and formation for all ages. Stephen worked alongside the rector and wardens in the partial re-opening of Grace earlier this summer, and the first stages of transition as the rector departed in July 2021. Stephen has been a good cultural and personal fit at Grace, and looks forward to leading them in systemic development work during the interim period.
A native of southwest Minnesota, Stephen was a Lutheran parish musician who came to the Pacific Northwest in 1997, and worked until 2017 as a couple and family therapist in clinical settings and solo private practice. He was ordained to the vocational diaconate in October 2010, and served as a deacon in congregations in Seattle and northern Virginia until 2020. He served as the interim associate rector at a Virginia parish in his senior year of seminary, and received the MDiv. at Virginia Theological Seminary in May 2020. Stephen has also worked in the Diocese of Olympia since 2010 as a trainer and in the College for Congregational Development and a consultant in our diocesan consulting network, working on training teams and consulting projects in several dioceses. Stephen and his husband Andrew live on the western slope of Queen Anne hill in Seattle, just above Interbay, with their dog, Hoku ala. Stephen is a fitness enthusiast, a long-distance runner, and a seasoned dog walker. He relishes dessert every night, and recommends the same to all.
Please join us in welcoming the Rev. Stephen Crippen to his new role in the diocese, and please keep all congregations experiencing clergy leadership transition in your prayers.
New Transitions in the Diocese of Olympia