It is a time of transition within the Diocese of Olympia, and we have three new clergy calls and three clergy departures to announce as we end the year and look forward to 2021.
Calls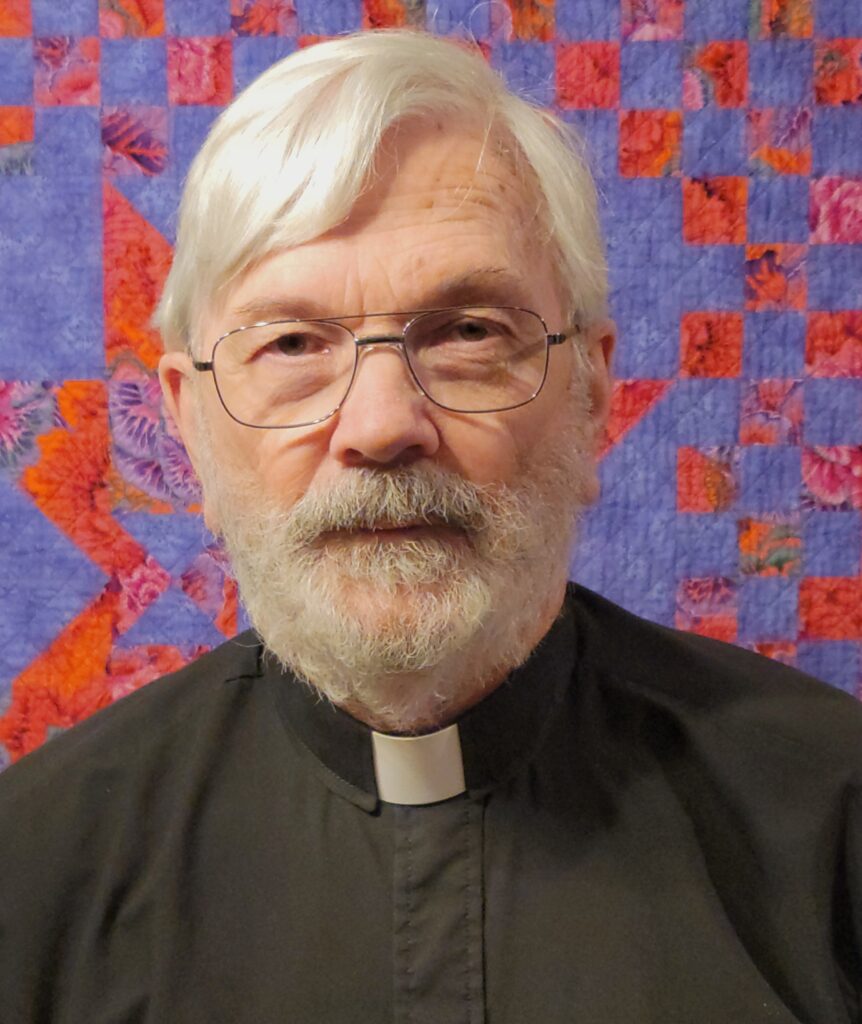 All Saints', Tacoma has called the Rev. Dr. James (Jim) Warnock as their Vicar.
Father James Warnock earned a PhD in History from the University of Washington in 1989 and served as a History Professor in several institutions of higher learning before heeding his call to the Episcopal ministry. He gained his Certificate in Anglican Studies from Nashotah House in 1998 and served as Assistant Rector at All Saints' Episcopal Church in Long Beach, California from 1999 to 2002. He then served as Rector of Gethsemane Episcopal Church in Marion, Indiana from 2002 until 2019.
He led and organized a reconciliation ministry addressing issues of human sexuality, violence against women, immigration, racial reconciliation, and others from 2008 to 2019. In 2019, he and his wife, Kresha, received the NAACP Presidential Award as "Shepherds of Gethsemane Episcopal Church in appreciation of their commitment to civil rights and equality for all people." Also in 2019, he was made an Honorary Canon of the Cathedral of St. James, South Bend, Indiana.
The congregation at All Saints' Episcopal Church in Tacoma, WA are proud to welcome Fr. Jim to serve as their new priest, and they hope to grow in their faith with his help and guidance.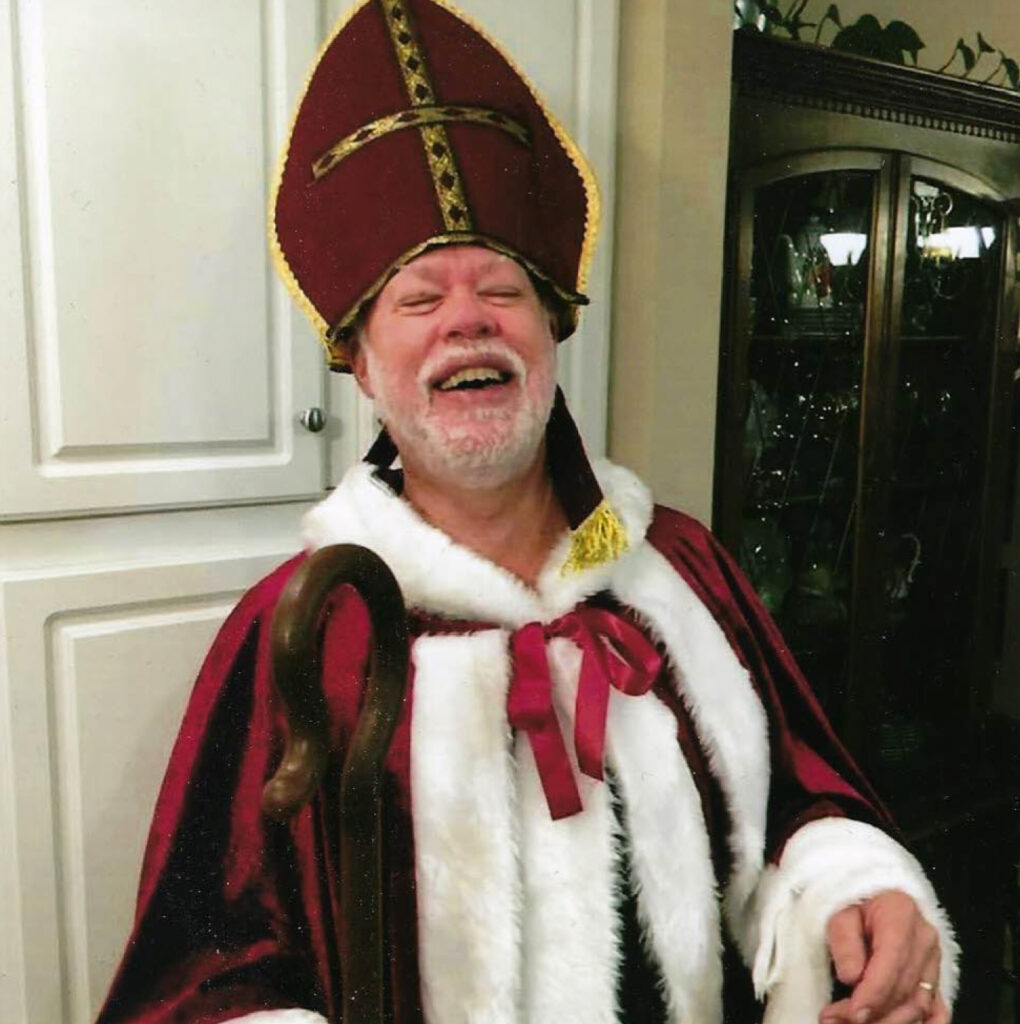 St. David of Wales, Shelton has called the Rev. Duane Fister (ELCA, Southwestern Synod) as their Rector.
Duane comes from the Southwestern Washington Synod of the Evangelical Lutheran Church in America.
He and his wife Lynn both grew up in Fircrest, and they were baptized and confirmed at Redeemer Lutheran Church. Both are graduates of Wilson High School and Washington State University. They have been married for 44 years and in love for 50, since they met when Lynn was entering high school.
Following their respective graduations from WSU in 1975 and 1976, they married and then continued to live in Pullman where Duane began his electrical contracting business and also where he was hired to be a staff pastor at a large non-denominational congregation. They raised a family of three girls and one boy.
In 2004 the Fisters returned to Western Washington in order to be closer to each of their surviving parents, as well to be close to their siblings in the area. Duane joined the Rotary Club of Gig Harbor from 2007 to present and served as its president for the 2009-2010 term.
Duane's education includes a Master of Divinity from a church-based college, the College of Ministry Training. He received a Doctor of Practical Ministry degree from Wagner Leadership Institute in Colorado Springs and most recently graduated from a Lutheran-specific course of study at Pacific Lutheran Theological Seminary in Berkeley.
Lynn and Duane have actively participated together in all manner pastoral work and pastoral care. Lynn herself has been involved in various non-profit and church volunteer initiatives. She is also a licensed C.P.A. Her past employment has included working for Washington State University and the community colleges in Pierce County. She currently serves as Executive Director of the Student-Athletic Health and Well-Being Grant Program for the Pac-12 Conference.
For three years, from 2015-2017 inclusive, Duane was primary live-in caregiver and constant companion to his dad, John Fister, until his death at just short of 98 years of age. This is by far the most cherished of all of Duane's "work" experiences—a labor of love.
Today their four adult children have well established families of their own, and all told Fister Clan consists of 21 family members with eleven grandchildren (not to mention four granddogs).
Lynn and Duane are lifelong learners and enjoy reading, book club, entrepreneurship, hanging out with family and friends, and particularly loving on grandchildren. They are pleased to receive the congregation of St David into their circle of new family and friends.
Christ Episcopal Church, Blaine has called the Rev. Susan Mills to be their Vicar.
Throughout her lay and ordained ministry, the Rev. Susan Mills has enjoyed serving small parishes. She has been a part of small churches in the midwest, the east coast, the San Francisco Bay area, as well as in Austria and in the Diocese of Southeastern Mexico.
Susan is a graduate of the Indiana University School of Music and has both bachelor's and master's degrees in music education. She taught elementary music for several years before discerning a vocation to the ordained ministry. She received the Master of Divinity from The General Theological Seminary. She has studied pastoral counseling at Louisville Presbyterian Seminary, has completed the Episcopal Church's course of training for musicians serving small parishes, as well as the Episcopal Church Latino Ministry Competency Course.
"I love small churches," she says. "Small churches are a microcosm of the whole church in action: loving, serving, caring, giving to make the Good News of God in Christ Jesus manifest."
Departures
The Rev. Kate Wesch has announced her departure as Rector of St. John the Baptist, West Seattle effective January 24, 2021.
The Rev. Doug Simonson has announced his retirement as Rector of St. David's, Friday Harbor effective February 28, 2021.
The Rev. Alice Bower has announced her retirement as Vicar of Holy Spirit, Battle Ground effective November 13, 2020.
New Transitions in the Diocese of Olympia