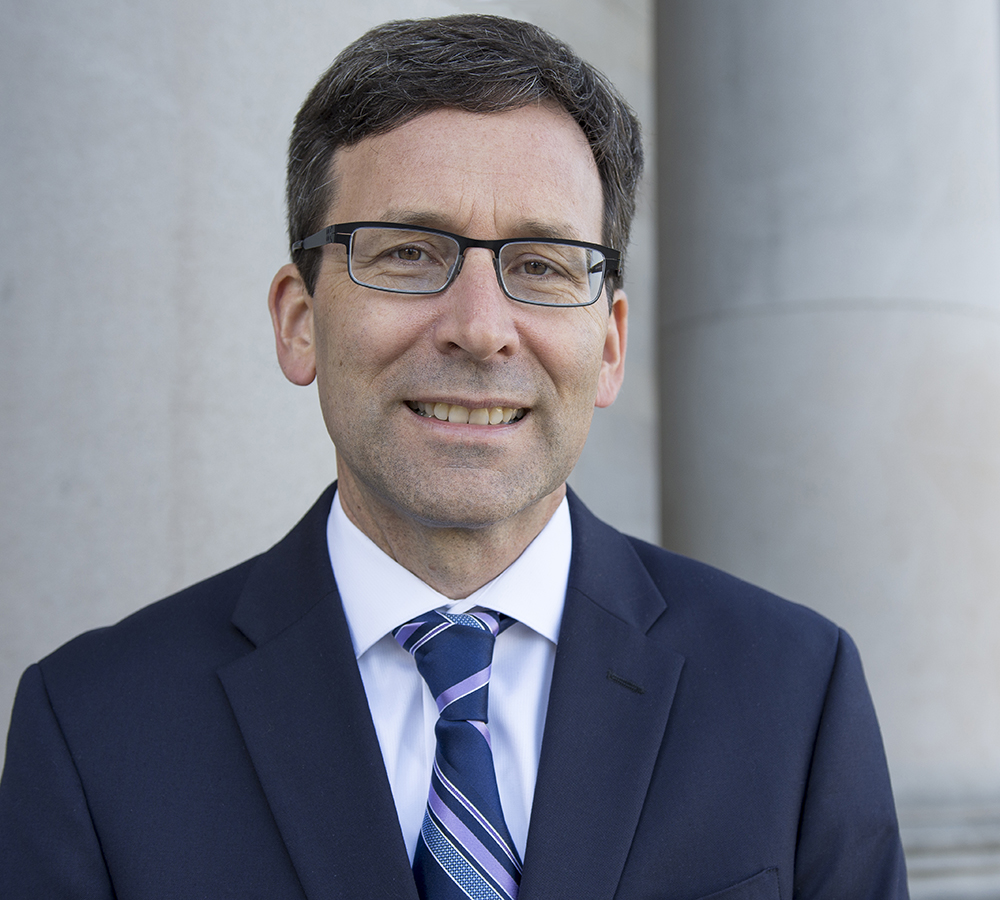 Saint Mark's Episcopal Cathedral, with a long history of involvement in immigration and refugee resettlement, presents Washington State Attorney General Bob Ferguson, who will share his thoughts on the current state of immigration both locally and nationally. The event, on Wednesday, October 17, 7:00–8:30pm, includes a follow-up panel discussion moderated by The Right Rev. Greg Rickel, Bishop of the Episcopal Diocese of Olympia, with Marcos Martinez, Executive Director of Casa Latina; Estela Ortega, Executive Director of El Centro de la Raza; and Michael Ramos, Executive Director of The Church Council of Greater Seattle.
Attorney General Ferguson has been a leader in speaking out and bringing litigation forward to counter the current oppressive actions toward immigrants.
"Behind every lawsuit against this Administration is a story of harm being done to Washingtonians," Ferguson said. "I've met a man who was able to come home to his wife only after we defeated the first travel ban. I've spoken with mothers separated from their children at the border without a chance to say goodbye. These policies violate the law, and they violate basic decency and fundamental American values. I will continue to hold this Administration accountable."
The Very Rev. Steven Thomason, Dean of Saint Mark's Cathedral, said, "It is imperative that we stand in solidarity with our neighbors who face oppression and violence, and we must work collaboratively to stay informed and to muster our collective will to support immigrants and refugees. This event is designed with those objectives in mind, and we welcome you to join Attorney General Ferguson, the Church Council, Casa Latina, El Centro de la Raza and the broader community that will converge in the cathedral as we engage this important work together."
This summer over 1000 people marched from Saint Mark's Episcopal Cathedral to Saint James Catholic Cathedral in support of immigrant families, and the Saint Mark's Statement of Commitment and Action, posted on the Cathedral doors, states: We will welcome the stranger, as our Scriptures instruct. We will advocate for immigrants and their families. Saint Mark's Episcopal Cathedral is located at 1245 Tenth Avenue East in Seattle.
Saint Mark's Episcopal Cathedral presents Immigration Reform in Washington State with Attorney General Bob Ferguson